Supported by Words First, Don't Flop comes to the Roundhouse for the first time with a mighty line-up of poets who'll take on some of the UK's best battle rapping MCs.
After his student vs. teacher show down with Mark Grist that went viral, earning him one of the highest-viewed battles, Don't Flop MC, Blizzard will be taking on slam champ, Shonda Rhymez.
The show will also see former World Poetry Slam Champ Harry Baker team up with established spoken word poet and battler Craft-D to take on the 2-on-2 title winners Shuffle-T and Marlo.
Expect a night of lyrical humiliation through the words of poets and MCs.
More names to be announced.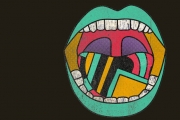 The Last Word, our festival of spoken word, storytelling and live performance returns for the third year running from 24 May – 18 June. Showcasing the genre's original trailblazers, r…
Essential Info
*Fees are £1.95 per transaction
Not suitable for children. Over 16's only.
Latecomers will be admitted at a suitable point in the performance