Have you got a brilliant idea but unsure of how to make it a reality?
Are you keen to learn about producing your own work, as well as creating it?
Do you get frustrated with waiting for opportunities?
Then let's make our own.
Join Roundhouse Resident Artist Sophie Rose in this informal, hands-on workshop focused on fundraising, venue relations, pitching and most importantly developing your ideas and achieving your goals.
Come with no ideas or lots of ideas, either way you will be leaving with that much needed boost to make things happen.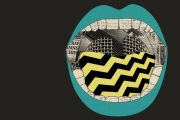 A two-week festival of spoken word, live performance and storytelling.
Essential Info
*Fees are £1.95 per transaction
Suitable for ages 16+