On 26 June 1995 Mogwai gathered together in the Glasgow living room of Stuart Braithwaite's parents to rehearse together for the first time. 20 years later, to the week, they will play a two-night residency at London's Roundhouse, to celebrate two decades of breaking noise curfews worldwide.
Mogwai are Dominic Aitchison (bass), Stuart Braithwaite (guitar, vocals), Martin Bulloch (drums), Barry Burns (keyboard, computer, guitar) and John Cummings (guitar, computer). They formed in Glasgow in 1995 as a quartet, with Burns yet to come into the fold. After a succession of well-received releases and having developed a reputation for their fearsome live shows, Mogwai signed to Glasgow independent Chemikal Underground, with whom they released their debut long-player Mogwai Young Team (1997) and its follow-up, Come On Die Young (1999), recorded in upstate New York with Dave Fridmann (Mercury Rev, Flaming Lips) and the first Mogwai album to feature Burns. At the turn of the millennium Mogwai left Chemikal Underground to sign with Southpaw/PIAS, and in 2001 released Rock Action, again produced by Fridmann. The record found the group introducing more electronic tones to their palette, a broadening of scope furthered on Happy Songs For Happy People (2003), the album that saw the band making substantial progress in the US.
Mogwai's fifth studio full-length, Mr Beast (2006), followed three years later and was described by the band's then manager Alan McGee as "probably the best art rock album I've been involved with since [My Bloody Valentine's] Loveless." A year later, Mogwai released their soundtrack to Zidane: a 21st-century Portrait, and 12 months on came the release of the band's first entirely self-produced long-player, The Hawk Is Howling (2008). The band's appetite for greater control was not, however, limited to the studio. Having used Rock Action largely as a platform for releases by such artists as Envy, Errors and Part Chimp, in 2010 Mogwai made the decision to issue their own records on the label as well, beginning with Special Moves, the audio counterpart to the live film Burning, both of which featured Mogwai performing in Brooklyn on their 2008-09 US tour. That same year, Mogwai and Matador ended their long relationship and the band signed to Sub Pop in the US ahead of the 2011 release of Hardcore Will Never Die, But You Will, an expansive, confident set. Having barely had time to draw breath, the ever-restless band members kicked off 2013 with the release of the Les Revenants OST.
Last year's critically acclaimed eighth album Rave Tapes was their first to crack the top 10, and yielded a worldwide sell out tour, including two shows at London's Royal Festival Hall.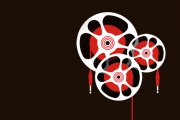 Legendary Glasgow band Mogwai celebrate their 20 year anniversary by hand-picking a line-up of seminal artists that have challenged, intrigued and inspired over the past two decades to headline an A…
Essential Info
*Fees are £2.95 per ticket and £1.95 per transaction
Age restrictions: Under 16s to be accompanied by an adult. Under 14s to be accompanied and in seated areas only
Latecomers will be admitted throughout
Stage Times
Thursday 25 June
7:00pm Doors
7:20pm Sacred Paws
8:05pm Forest Swords
9:20pm Mogwai
Please note all times are subject to change without notice.