This event is part of our Self-Made Series for creative freelancers and entrepreneurs aged 18-30. This series will equip you with the tools you need to be successfully Self-Made.
From Grassroots to Glastonbury: How to turn an idea into a business is an interactive talk by Lyrix Organix founder Dan Tsu that reveals the story behind the success of one of UK's most unique and respected organisations in its field; bridging events, education and social action since 2009.
The webinar will be fun, informative and share real insight. Zero bullsh*t. Expect a practical and creative toolbox for entrepreneurs in the turbulent creative industries, with storytelling, industry tips, unique global insights and signposting (access support).
About Dan Tsu
Dan Tsu is an event producer, educator and founder of Lyrix Organix. A multi-disciplinary facilitator and Lead Lecturer (BIMM London), Dan designs and delivers digital and physical youth education programmes across music, spoken word, social action, entrepreneurship and event management for the likes of British Council, Roundhouse, BIMM, WWF and Cardboard Citizens.
As Director of Lyrix Organix, Dan is renowned for curating boundary-pushing physical events and digital content that explore the nexus of live music, poetry and hip hop, to promote youth and social action. His portfolio includes Glastonbury Festival (Rum Shack), UK and Mexico Beatbox Championships, Brighton Festival and British Council (Sudan, Ethiopia, Moscow) – working closely with the likes of Akala, Kae Tempest, Kojey Radical and Ed Sheeran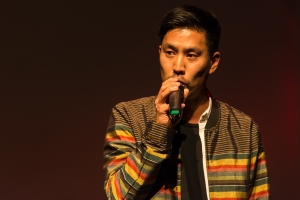 Essential Info
This Roundtable discussion is open to anyone aged 18-30
The discussion will last around 1.30-2 hours long.