This Roundhouse Roundtable digital discussion is open to any young creative who has an Emerging Artist Membership to our studios, or has engaged in a project with us, between the ages of 18-25.
This Roundhouse Roundtable will open up the conversations around our mental wellbeing and wellness. Are you finding it hard to focus, do you need to realign a project you are working on and don't know how? Or are you simply needing a space to connect to an artistic community.
This first session in our Roundhouse Roundtables will be hosted by comparison coach and author of The Comparison Cure, Lucy Sheridan and will give us all a moment to reconnect and ask each other and ourselves…are you alright?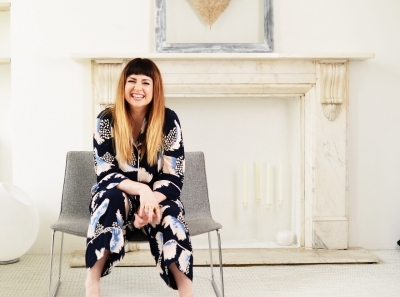 Fill in the form and you will be emailed a link to access the online discussion.
By joining this digital session you must agree to adhere to the code of conduct, this can be found in a file on the right hand side of the page.
What is a Roundhouse Roundtable? The Roundhouse's doors might be closed but the conversation isn't! As part of our commitment to the thousands of young people we work with and the foundations that literally hold our building up, we have launched this series of creativity-led digital forums.

They will be held every other Tuesday for 18-25 year olds and will be delivered by a collective of established artists in the sector and the Roundhouse staff teams. Each week will focus on a specific topic or provocation, and any 18-25 year old who is a current Roundhouse studios member or has participated on a youth project with us, is welcome.

Whether you have burning questions to ask, a skill to hone or you just want a space to listen or be heard, these forums are for you. These Roundtables are a chance for us to all come together and share from each other at a time where it's easy to feel disconnected.
Essential Info
This digital round table is for 18-25 year-old current members of our studios only.
This means you either have a membership to our studios, or have previously participated in a project on our youth programme.
To sign up, please fill out the form on the page.