Where can I find a seating plan?
There isn't a seating plan that applies to all performances. This is because – unlike traditional venues – our main space has a flexible layout, which usually changes for different events.
However you can see the layout for your event by clicking 'Book Tickets', once you've done this you'll be presented with a graphic layout of the auditorium.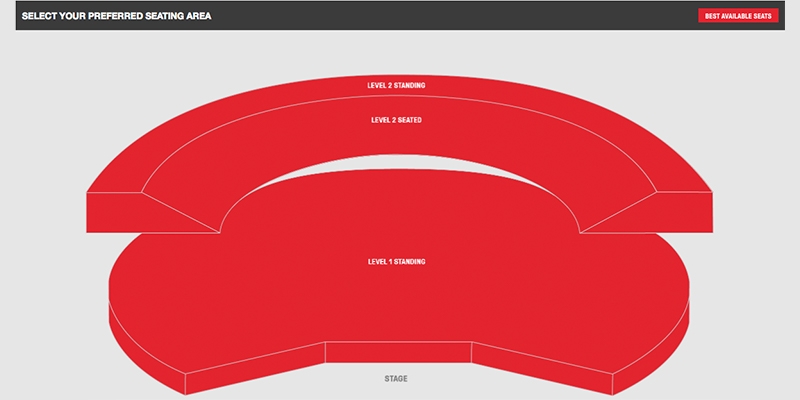 Clicking on each available area will show you a more detailed overview of the layout of the space.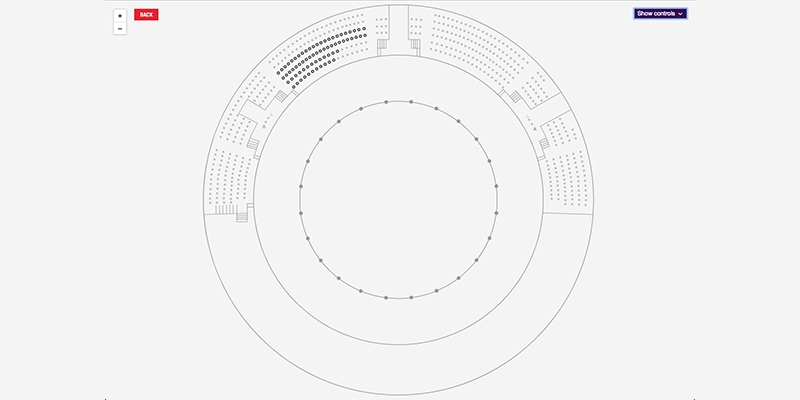 When events have sections made up of unreserved standing or unreserved seating then you will be presented with a simple list of ticket types and prices instead: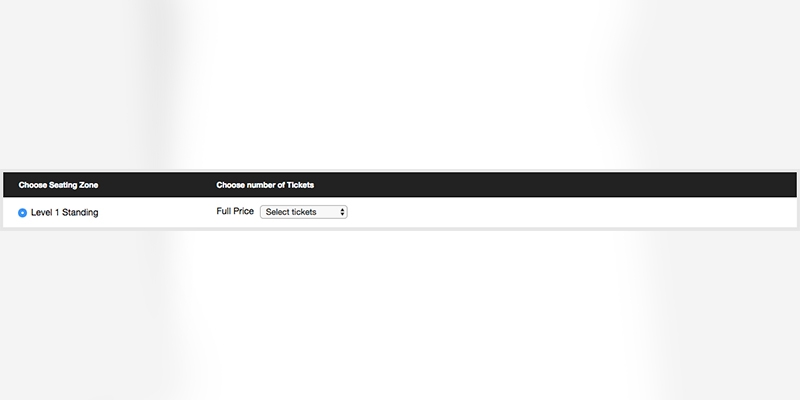 If you have more specific questions about the seating plan for a particular event then please do get in touch.