Squarespace x Roundhouse Young Creatives: Stories told through the screen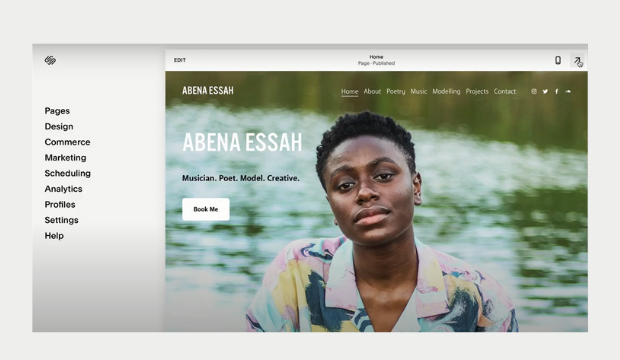 The Roundhouse hosts thousands of young creatives who come through our doors, looking to explore and develop their creative skills. In addition to the artistic development and showcase opportunities provided, we're always looking for partnerships that offer our young people ways to develop professionally.
Squarespace is home to many emerging young creatives, who use their services to build websites, showcase portfolios and create online stores. Back in March 2021, we collaborated with them to offer Roundhouse young creatives a digital platform to share their work.
The Squarespace X Roundhouse partnership saw Roundhouse young creatives attend a series of digital masterclasses where they gained practical tips on how to grow their brand presence online. The participants were also given access to Squarespace's all-in-one platform. As a result, they were able to claim a domain, build a website, sell online and market their brand with ease.
Having learnt something new, all the attendees left the session feeling motivated to launch their own online platform. As a result, two of our emerging artists created screenlife films about their artistic and website building journey.
In her film, Naima Adams, details her artistic influences, the places she has performed at and the community she is building through her work with the scrapbook collective. Meanwhile, Abena Essah Bediako's piece sees them perform a stunning poem layered underneath a collection of footage from their various creative pursuits.
Creativity thrives at the Roundhouse, and emerging artists are at home here. Through Squarespace, we are confident that they have a platform to usher the creative ideas they develop at the Roundhouse into the digital space.