What we produced in Podcast Bootcamp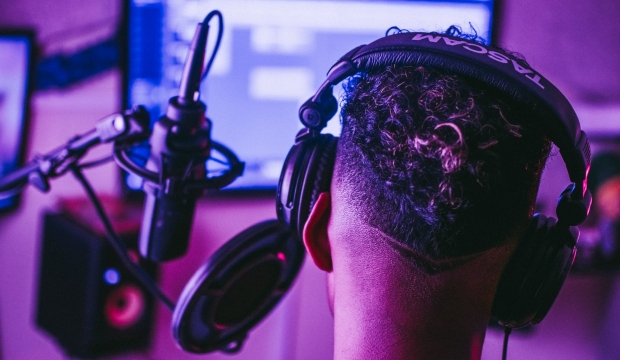 For the past seven weeks, we've been working with a group of 15-17 year olds to make their own ten-minute podcast in an online bootcamp programme.
Under the guidance of tutor Elise Cobain and Assistant Producer Izzy Lee-Poulton, the participants independently sourced, recorded and edited their own ten minute podcast episode – and here's what they came up with!…
How it all begins by Sophie Jane
Sophie hears how guest Melissa's career got started.
Dressing Room Drama, Episode 1 with Becky Dobney by Maximo
Maximo talks to top fashion hairstylist Becky Dobney about what it is like doing hair backstage at the top shows of Fashion week.
Dressing Room Drama Episode 2 with Jessie Fell by Maximo
Maximo talks to successful film, tv and commercial costume designer Jessie Fell about her career and what tips she has for aspiring costume designers.
Dressing Room Drama episode 3 with Carly Utting by Maximo
Maximo talks to Carly Utting – a national makeup artist at one of the top makeup brands – about her fashion week stories and industry tips.
Meet a Musician by Flo
Flo meets Singer Songwriter and co-founder of Women in Jazz, Nina Fine.
Our views of the Roundhouse by Kyra
A chat with Tatum Karmen about how the Roundhouse has impacted her career and life.
Track: Clear Waters by Kevin MacLeod – License.
We hope you enjoyed listening to what the group came up with. Take a look at what other projects you can get involved with from home, with our #RoundYourHouse programme for young creatives.