LGBT+ History Month Podcast Special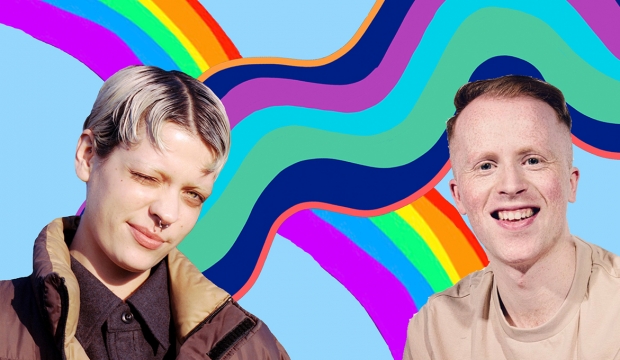 In celebration of LGBT+ History Month, Transmission Roundhouse podcast presenters Rory Boyle of Queer Ear and Nic Desborough of Fluid to host this special, one-off episode featuring special guests Sayan Servan of Channel 4's hit show It's a Sin and Human Rights Campaigner Ceri Hutton.
The pair delve into the forgotten Queer history of the HIV and Aids crisis of the 1980s, exploring themes brought to light by the show.
LISTEN
About the Hosts
Rory Boyle is an Assistant Producer at Broccoli Content, which platforms minority talent both in front of and behind the mic. He has previously worked on audio projects for Global, Student Pride and Roundhouse, where he currently hosts Queer Ear, a podcast telling unexplored LGBTQIA+ stories.
Nic Desborough is a London-based podcaster and illustrator. She most recently released the brand new podcast series Fluid which reached no. 1 on Apple's New and Noteworthy podcast list.
About the guests
Seyan Sarvan began acting at the age of 16, graduating with a BA in Acting from LCM. She has been then cast in leading roles in feature film, Spin State by Ross A Wilson and 51 States by Cassandra Virdee, which won 'Official BFI Select' of 2020. Most recently Seyan appeared as the role of Lizbeth Farooqi, a Queer Muslim lawyer in Channel 4's much anticipated five part series It's a Sin by Russell T Davies. Sarvan's body of work, thus far, conveys her drive and focus to represent the underrepresented and to connect minorities and the marginalised to the world at large. She believes that, as an industry, we are all as individuals in a powerful position to shape our audiences' perception of the world. Who we see on our stages and screens, and the stories that are told, should always reflect and integrate the unheard stories of our society.
Ceri Hutton has worked in the human rights field since 1985, and from 1988 – 1998 worked in HIV/AIDS organisations (National AIDS Trust, Immunity Legal Centre) where she led and participated in various anti-discrimination campaigns. She now works mainly in the area of migrants' rights and women's rights with a sideline in supporting not-for-profit organisations working on corporate accountability. She lives in Cumbria with her five rescue dogs.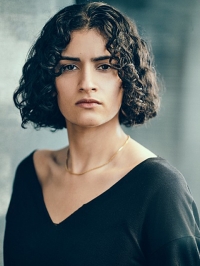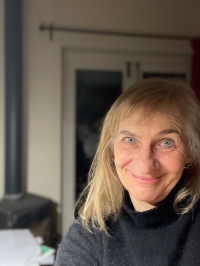 Seyan Sarvan Ceri Hutton