Self-Made Accelerator: What, Why, How?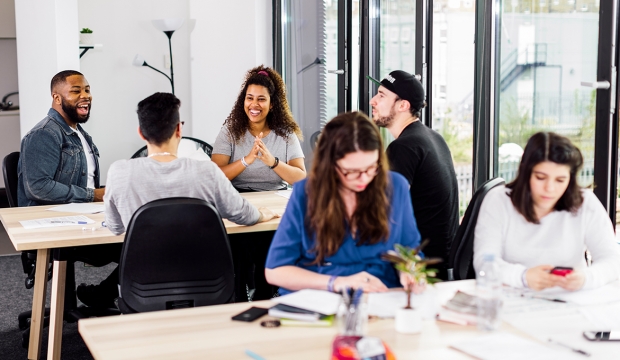 The Self-Made Accelerator is the latest in our offering of programmes aimed at supporting entrepreneurs and freelancers aged between 18-30, and part of what will feed into the curation of our new campus building. Read more about how we developed, tested and launched the Accelerator and why programmes like these are essential now more than ever for the next generation of the workforce…
Across four months in 2019 we ran a pilot co-working space for 18-30 year-olds where we hosted 23 entrepreneurs and freelancers, supplementing their experience with industry workshops, pitching opportunities and facilitated mentoring sessions. This, alongside, our monthly pop-up co-working space and Self-Made Series, has been pivotal in building our understanding of how best to support young people with their business ideas, and what the Roundhouse can uniquely offer.
During our trial, we found that our group of creative entrepreneurs founded their businesses as a social enterprise, or from their own creative passions, driven by their creative problem solving abilities, knowledge of the industry and, better yet, their strong understanding and connection to their target market, which was often themselves and their peers.
However, they reported a lack of guidance or access to relevant skills such as business planning, pitching, sales and branding which provided a lack strategy and limited their ability to scale or even sustain.
Our aim was to create a programme for creative start-ups that developed practical business and transferrable skills amongst the entrepreneurs, provided access to diverse and experienced experts and created a community between them.
Cue the Self-Made Accelerator
The Self-Made Accelerator programme is a 10 week business development programme for creative entrepreneurs aged between 18-30. Through weekly workshops, mentoring, pitch practice and peer to peer learning, this programme will provide entrepreneurs with all the skills to grow their business and turn it into a sustainable career.
Typical start-up programmes (incubators and accelerators) don't always match the development process that young creative entrepreneurs undergo. An incubator often functions to support the development of an idea towards a business plan, and an accelerator to scale a business.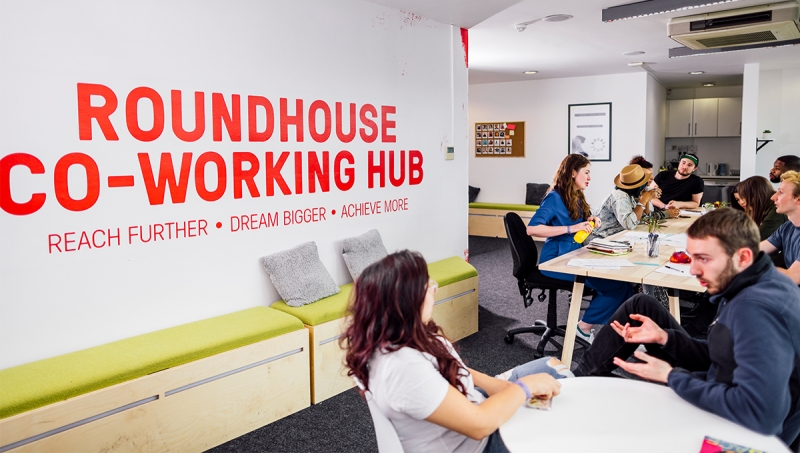 However, as noted, creative entrepreneurs often run their businesses for a few years without a business plan, sustainable funding or income. So, the Self-Made Accelerator programme is aimed at those businesses who are at a tipping point; they've established a brand that distinguishes their goods or services from those of others, have some traction through sales or customer engagement, but don't know how to create a cohesive brand identity and strategy so that their business can thrive and not just survive.
Roundhouse is uniquely positioned to provide this programme, as we have a broad range of expertise internally, direct links to the industry and an organisation that is embedded in inclusivity, supporting young people and pastoral care.
Building a network of peers that can support, skills share and provide peer feedback is a vital element of the programme. Social capital, the ability to use our interpersonal relationships to support our development or provide opportunities is a big part of how many entrepreneurs thrive, and something we identified that many young people, especially those from disadvantaged backgrounds don't have access to.
I worked on designing this programme with freelance consultant Jacqueline Orchard, who specialises in helping companies launch creative spaces that bring people together, nurture collaborative communities and host experiences with purpose. Her knowledge of start-ups mixed with my knowledge of the industry and our young people brought us to the inception of the Accelerator programme.
COVID

Block

We recruited for this programme in January for a start in April, but due to COVID-19, we had to postpone it. After checking in with the cohort in June, I was so encouraged and inspired by how each of them had pivoted their business in response to the crisis, such as selling masks through their fashion label, promoting and running digital events.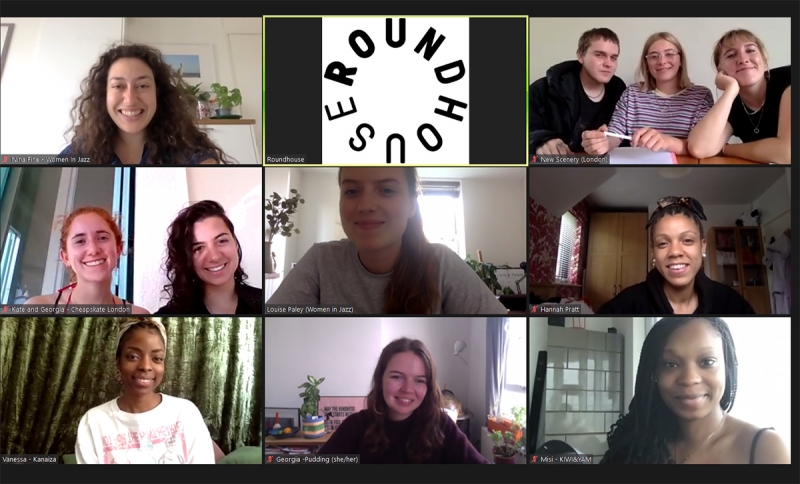 However, all shared experiences of lack of confidence and imposter syndrome due to feeling isolated in entrepreneurship and fearful of the uncertainty of our future.
We were able to start the programme in September, bringing together eight exceptional female and non-binary founders, all who have found a gap in the market, are responding to social injustice and are ready to show the world their brand.
We are now running the programme half virtually and half socially distanced at The Halley Space.
> Read more about 2020's cohort of Accelerator Programme participants here
> If you are interested in working with any of the brands contact: selfmade@roundhouse.org.uk