Bloomberg Philanthropies partners with the Roundhouse on digital programme for young creatives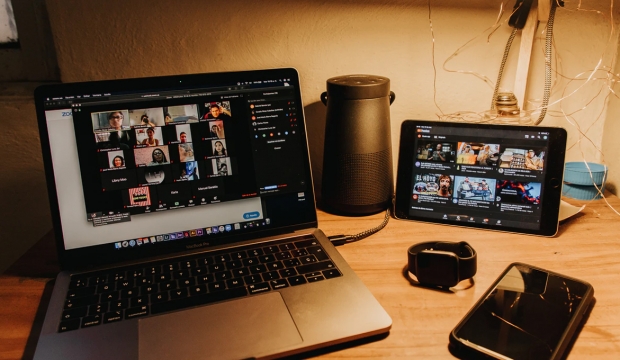 The Roundhouse has announced a new series of online events and projects for young people and artists to turn their creativity into careers and use their voice for positive change.
Supported by Bloomberg Philanthropies, Round Your House aims to provide inspiration and creativity for young people while the venue is closed.
The impact of Covid -19, as well as recent global events including the Black Lives Matter movement, have encouraged an explosion of expression and creativity, especially in young people. Yet as many industries look ahead to reopening, the cultural sector continues to be one of the hardest hit, with a projected loss of £1.4bn a week across the UK.
With venues unable to open for live performances for the foreseeable future, and many young creatives under-employed, the cultural legacy of Covid-19 may be a generation without the means of self-expression, and a community of unrealised talent.
Round Your House will help to rebuild and reinvigorate creative communities by offering resources, workshops and support to school children, freelancers and creative entrepreneurs, as well as showcasing unique digital performances. Bloomberg and Roundhouse have worked in partnership for over 18 years, beginning with the long-running Bloomberg Broadcast programme, which provides young people with valuable opportunities to work on Roundhouse productions. The two organisations collaborated last year on the pilot of the Creative Leadership Programme which empowers young people from diverse backgrounds to develop leadership skills which showcase and leverage their creativity. By providing diverse communities with an interactive platform to collaborate and create, Round Your House reaffirms Bloomberg's and Roundhouse's dedication to diversifying the arts, and will give a powerful voice back to young people from all communities.
Since the Roundhouse closed its doors 15 weeks ago so much has changed in the world. It's the responsibility of arts organisations to bring people together to talk about and respond to global events and work out how we can build a better future for the next generation. The young people and artists we work with have inspired us so much during this time. They are entrepreneurial and driven by the desire to make the world a better place, which is why we're excited to be working with Bloomberg Philanthropies on these new projects as we know these qualities are key to who they are too.