Dark New Skies - Poetry by Regent High School students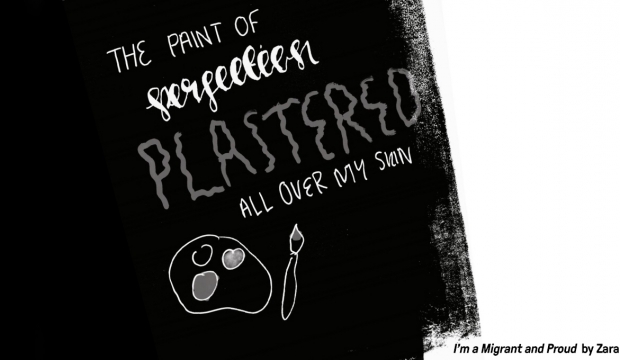 Over the course of 5 months we worked with year 9 and 10 students from Regent High School in Camden to produce the anthology which we present to you below. In Dark New Skies, the students produced a series of poems that focus on the themes of climate change and migration.
Sadly, this collaborative project had to be postponed due to the ongoing Covid-19 crisis, which also meant that we had to cancel the final performance with the students which was scheduled to take place at Roundhouse this May. We'd like to invite you to take a look at the work of these fantastic young poets. Like much of our work, this project was designed to give voice to the participants and create a platform for them to share their ideas and experiences. We hope that the work resonates with you as it did with us here at the Roundhouse.
"These students have blossomed beyond all our expectations. We are very proud of their hard work and dedication and have no doubt that they will treasure this unique experience, as much as we do. As facilitators it has been wonderful to be a part of their growth in confidence in both their writing and performance ability.


This exciting anthology shows how much potential these students have, and how wide is the breadth of their creativity and imagination. We have been inspired by their enthusiasm and commitment throughout this exciting journey, and cannot wait for them to keep on writing and experimenting with words. These gifted students have all developed their own distinct voices, and in the course of our project have written powerful and compelling poems, which have impressed and moved us and many others. We are very excited to be sharing these with you
Feeling inspired? We've now launched a poetry challenge for anyone aged 13-25. Click here to find out more.




Kindly supported by LabTech