Technical and production teams join forces to support the NHS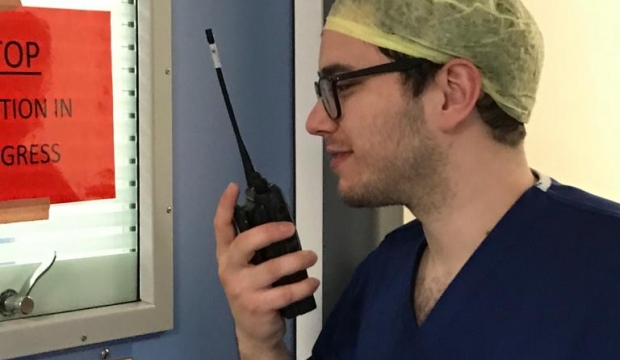 Across the events industry, diaries abruptly emptied last month as venues closed and events and festivals were cancelled or postponed because of the coronavirus, leaving a huge number of freelancers without work for the foreseeable future.
But people in this industry have a unique set of skills that they weren't going to let go to waste. They can turn a space – say an old train repair shed – into a world class music or event space, or in the space of a few short weeks they can safely turn a farming field into a self-contained city for thousands of festival goers.
This is why Katharine Williams (a lighting designer who previously worked on Crew for Calais) and Jono Kenyon (a lighting designer whose partner works in ITU), started putting together People Powered UK, a team to provide support to the NHS.
Anyone who's been to a festival understands the scale of those operations, and as the people who build them, we didn't want to sit twiddling our thumbs or eating crisps in front of the TV. We're all driven by just wanting to help our friends, partners, family members and colleagues in the NHS.
People Powered UK now has 915 members and counting from across the entertainment and live event industries, including people who usually work at the Roundhouse. They've come together to not only provide the NHS with quick and effective structures, as well as using their contacts to source equipment from outside the NHS's usual supply chain to provide solutions to challenges hospitals are currently experiencing. Production people already work with emergency services and local authorities on health and safety and at planning meetings, so already speak the same language.
This week People Powered UK is building structures at Stoke Mandeville hospital which will be used for triage and isolation units to help increase capacity. There are plans underway for more structures and infrastructure at High Wycombe, Kingston, and Birmingham and Solihull hospitals.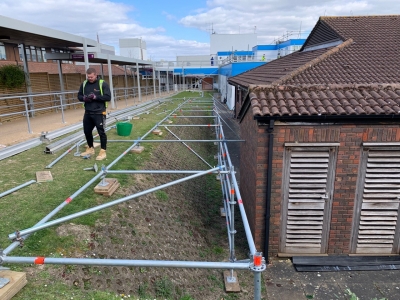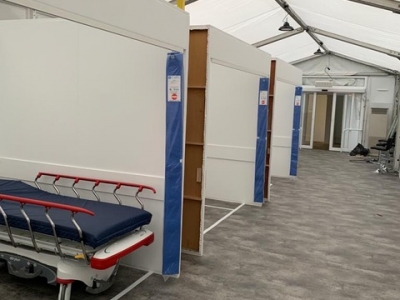 People Powered UK members secured 3000+ walkie-talkie radios and placed them with Homerton, Lewisham, Barts, and Croydon hospitals and will be supplying to more trusts this week, including Royal London, Imperial, Guys, UCLH and Royal Free. These radios will reduce the amount of PPE needed, by allowing hospital staff to more easily communicate between COVID-19 and non-COVID-19 spaces about treatment plans. They're also providing tour buses to be used as staff rest areas and talking about other ways they can provide tangible help.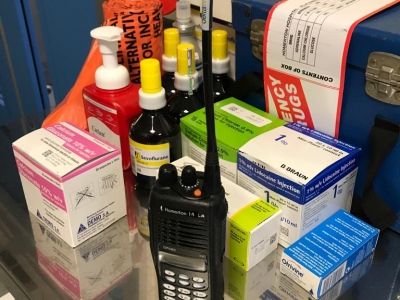 People Powered Scotland are busy north of the border, and People Powered Australia is up and running too.
Our industry is full of highly skilled workers, many of whom are currently out of work or have been furloughed. They have essential skills which can be used to support the NHS and we're so proud to see the Roundhouse technical and production team joining forces with others across the industry to make a real difference – I know we are in extremely safe hands with all of their expertise at the helm.