Supporting people with invisible disabilities in the arts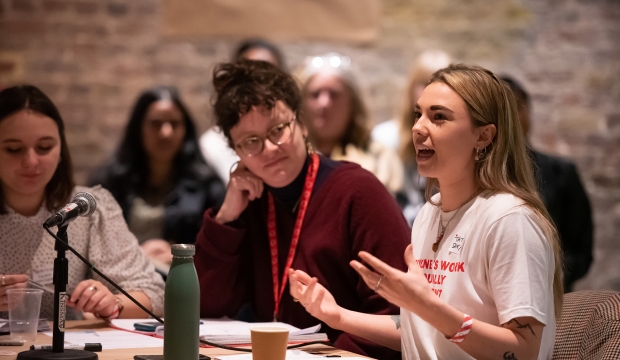 How can we support people with invisible disabilities in the arts? This is a fundamental question when thinking about improving diversity and inclusion in the sector. With the help of an insightful panel, it was tackled at The Roundhouse's Driving Change in our Sector event.
Firstly, it is important to address the social model, a concept which colours this entire conversation. Mike Layward, Artistic Director of DASH defined the social model as meaning there are no disabled people, only people with impairments. However, by not accommodating their impairments, society makes them disabled.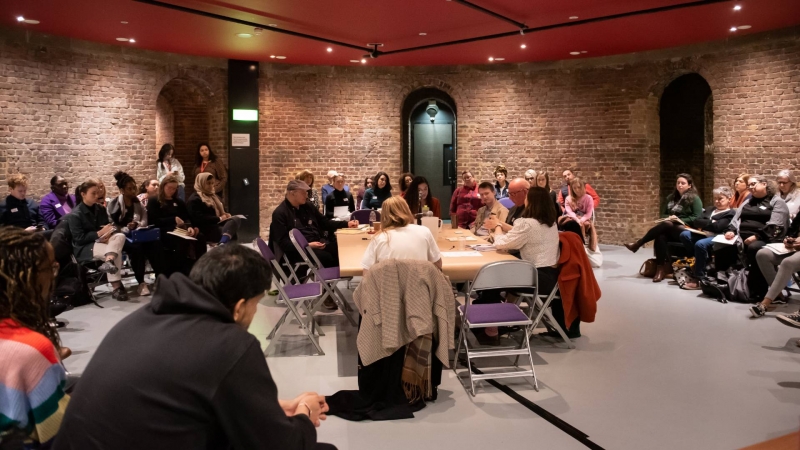 Longtable discussion on the topic of Invisible Disabilities. Panel speakers include Gabriella Leon – Actor, Writer and Devisor, Jamie Wareham – Journalist, Digital Content and Podcast Producer, Mike Layward – Artistic Director at DASH, Pete May – Head of HR at Universal Music, and Tatum Swithenbank – Creative and Roundhouse Trustee
When we talk about catering to disabilities it is important to realise that most disabled people do not "look disabled". In fact, 93% of disabled people are not wheelchair users.
Then there is neurodiversity, explained as the infinite variations in cognitive functions which can lead to different thinking. When we talk about catering to disabilities it is important to realise that most disabled people do not "look disabled". In fact, 93% of disabled people are not wheelchair users. Pete May, Head of HR for Universal Music highlighted that neurodiversity encapsulates so many specific experiences with disorders such as ASD, ADHD, dyslexia, dyscalculia, dyspraxia, Tourette's syndrome and many more. Having said this, many have pointed out that the language around neurodiversity is inherently negative. Because of words like 'disorder' or 'deficit' people who are neurodivergent are once again put at a disadvantage; they are stereotyped as being deficient at their jobs when in reality they are often very capable just in different ways.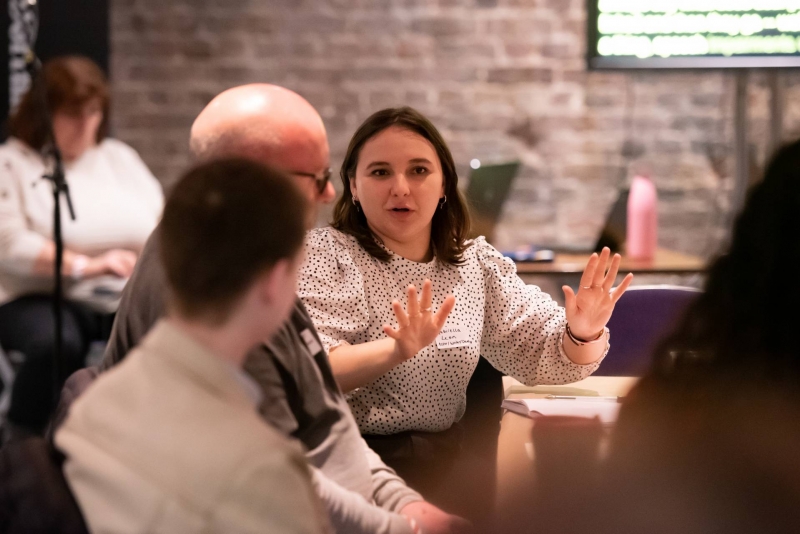 Gabriella Leon, deaf Actor, Writer and Devisor on the longtable discussion.
Popular media has a duty to represent society.
Pop culture references often define how we see other people. For underrepresented groups such as disabled people, damaging depictions become normalised and internalised. The conditions of one person merely represent that one person. Similarly, not having an official diagnosis does not mean people are not suffering from having an invisible disability. I was personally inspired by the panel speaking about the progress which has been made on the representation front. Deaf actress Gabriella Leon, a cast member of BBC's Casualty, made the point that popular media has a duty to represent society. And in her casting, many people will be watching her and learning more about the lives of deaf people. Having role models like her change societal thinking on a macro level, but having mentorships within communities can make big changes on a micro level.
While having a supportive and open working environment can make it easier for people to disclose their impairments, they are still under no obligation to disclose everything. The panel agreed that disclosing invisible disabilities can be a positive experience, yet it is often difficult to know what kind of response you will get. On the panel, freelancer Tatum Swithenbank and journalist Jamie Wareham both stated that it was easier for them to disclose their disabilities at work. Having said that, they also highlighted the exhausting nature of re-explaining the details of a disability to new people. They explained forced intimacy; the idea that disabled people are forced to give personal details of their condition to strangers.
One of the most important things when discussing invisible disabilities in creative workspaces is how to make sustainable changes.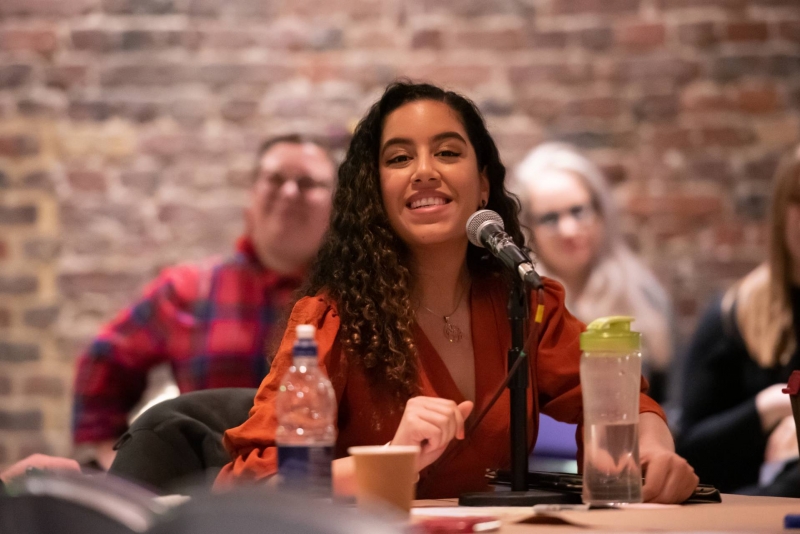 Noor Palette, chair and participant of the Roundhouse's Creative Leadership Programme.
Even if a disabled person is hired, there are often few systems in place which help them in retention and progression. Practical solutions exist to tackle these challenges. For example, the access documents provided by The Arts Council contain a rider that allows disabled people to clearly state their needs. This normalises their needs. Furthermore, providing flexible working and accessible working spaces was echoed by the panel as well as mental and physical support. One of the points made was that catering to disabilities, both invisible and visible, has become somewhat fashionable in the arts sector now.
Because of funding benefits, more organisations are hiring more disabled people, but real progress is having good strategies in place to ensure retention of talent.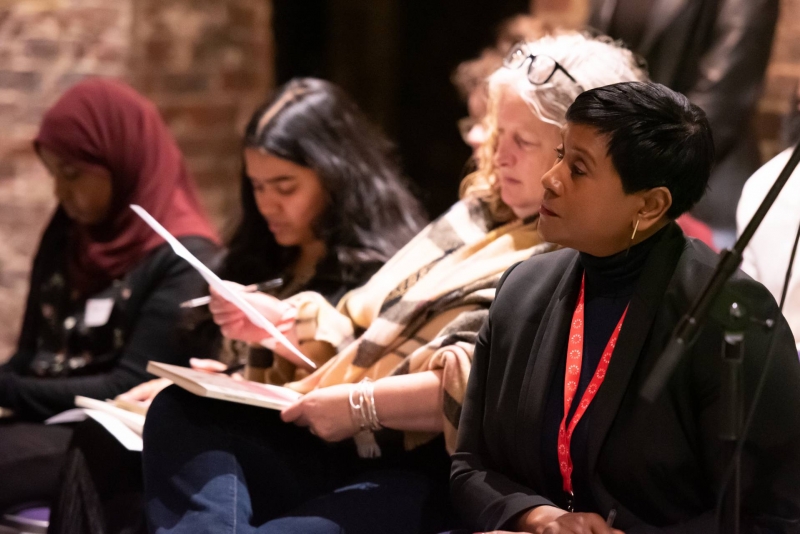 Audience members at the Driving Change 2020 event.
Couldn't make the event?
Check out what people said about the event on social media here