Trustees Week: Get young people on your board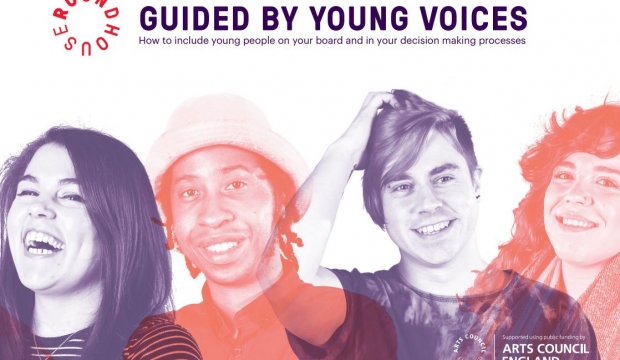 This Trustee's Week, we want to introduce to you our current young trustees, Rachel and Tatum. Have a look at last year's Q&A, or read about our work on Youth Governance here .
Are you interested in getting young people on your board?
We've had young trustees on our board since we re-opened in 2006, and we haven't regretted it one bit. Two years ago, we launched our Youth Governance Guide, urging other organisations to take up Young Trustees on their boards – since then, it has been downloaded over 600 times.
We now also sit on the steering group for The Social Change Agency's 'Young Trustee Movement', which aims to double the number of trustees aged 30 and under on charity boards by 2024 in England and Wales.
Rachel and Tatum, what does being a trustee mean to you?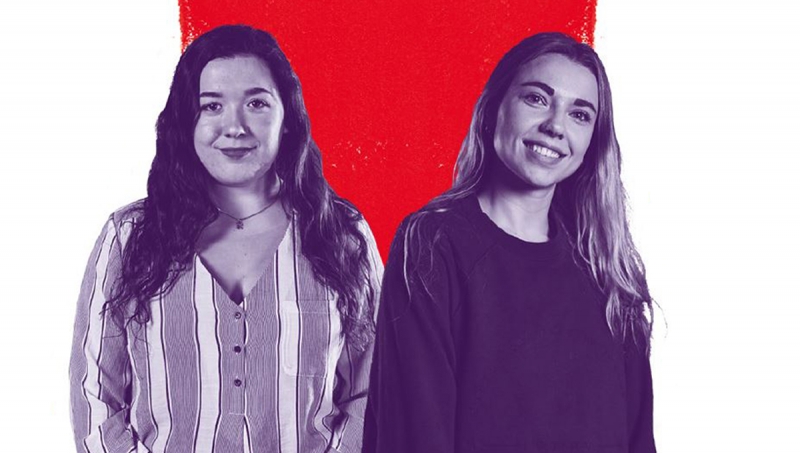 Rachel (left) and Tatum (right), this year's Young Trustees.
Rachel: I sit on the Board of Trustees, shoulder-to-shoulder with those who have the biggest influence in the Roundhouse. My goal is to be the voice for the young creatives who call the Roundhouse home. I offer a young perspective to discussions raised in the board meetings, and my focus is always the benefit of young people.
Tatum: Being a trustee gives me the opportunity to learn all aspects of what goes on behind the scenes. I get to have a role in decision making and impacting how the organisation is run. One of the amazing benefits is immersing myself into shows, projects, events and meetings. It's my role to experience, network and spread the message of the Roundhouse. What a joy!
What inspired you to apply to become a trustee?
Rachel:When I first became involved in the Roundhouse, I didn't even know it was possible to become a Young Trustee! I learned about the position when I joined the Roundhouse Youth Advisory Board (RYAB), a group of young people who act as consultants for the organisation. My time at RYAB inspired me to apply, as I wanted to be at the table representing young people where it matters most.
Walking into the Roundhouse has changed my life in more ways than I can count. I hold it so highly in my heart and want other young people to benefit the way I have.
Tatum: I always assumed a board of trustees wasn't a place for me, but the Roundhouse has had such a profoundly positive impact on my life, I knew becoming a Trustee here would be a great next step in my journey. The Roundhouse are active in giving young people a platform and validating their input, so I knew it would be a safe space for me to take a step up and help me form my voice as a change maker.
What do you hope to learn from the board?
Rachel: Personally, I want to know about the challenges faced by young people and by charities trying to help young people. Professionally, I want to learn from those with years of experience and see how those at the top of their fields found themselves there.
Tatum: I hope to expand my knowledge of how an organisation runs. I want my skill set to be multifaceted so I am prepared for future job roles and have the ability to build up my own career. Attending board and staff meetings has opened my eyes to how different work can be when there is diversity around the table.
I've never been involved with an organisation that is so dedicated to giving young people a voice and keeping us at the heart of the work.
What do you hope the board learns from you?
Tatum: I hope the board learns that speaking openly and candidly about topics that have been censored or taboo is a major positive and will make connections with each other and society stronger.
Rachel: I hope I serve as a reminder to the board of why they're there: to serve young people.
Young voices are not just being listened to in rehearsal rooms or backstage; they are at the very top of the organisation.
What kind of leaders do you aspire to? And what kind of leader would you like to become?
Rachel: I would like to be the kind of leader that is always willing to learn, that encourages others, listens more than they speak and inspires others to work as hard they can.
Tatum: I want to become a leader who advocates for the underrepresented and I want our future to be intersectional! I believe leaders should be honest and own up to their mistakes – I aspire to leaders who admit what a mess we are in. We are human and we are going to get things wrong and it's in that realisation and vulnerability where we can make changes and growth.
I want to learn how change is made so I can make change in the future.
What do you think the biggest challenges facing young people are?
Tatum: It's been a rough ride for us young lot. The cuts and rise of fascism have left us exhausted. However in the fatigue and rage we find strength and passion – we have to keep demanding for a better world.
Rachel: I think the biggest challenges are awareness and access. There's a whole network of opportunities out there, but many young people aren't aware that there are many successful careers in the arts. And for those who know, things like distance and finances can burden them and prevent them from learning new and valuable skills.
We're trying to make our teams diverse, our boards diverse, our young people diverse — when you have diverse young people on the main board of trustees their views are going to be heard.
What advice would you give to young people considering trustee roles?
Tatum: I know how scary it can feel to put yourself in professional and 'serious' spaces. I promise you that no question is too stupid and your voice matters. Putting yourself out of your comfort zone is where you'll learn the most and expand your skill set. It's so vital to be in the room where big decisions are made.
Rachel: Go for it, 100%. The Roundhouse makes it easy to get involved. The only thing holding you back is doubt.