Meet three of our Creative Leadership Programme Members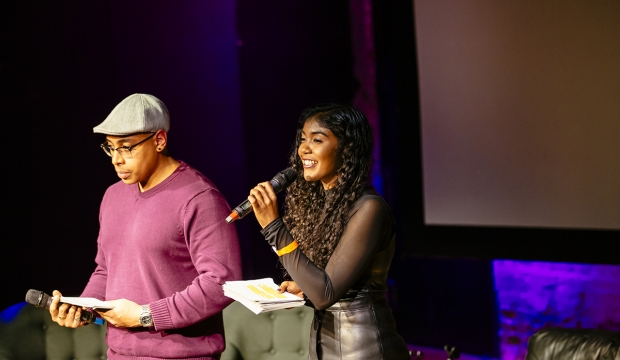 In our 'Self-Made Sector: Working in the creative industries' report launched in July 2019, young people expressed a belief that leadership positions in the creative industries are dominated by white, older men.
Especially for young BAME people, believing that people who do not look like them do not reach leadership positions often leads to them not believing that they can do it themselves.
Here at the Roundhouse, we are trying to change that. We are currently in a pilot year of our Creative Leadership Programme in partnership with Bloomberg, a year-long project for 24 diverse, young (aged 18-30), emerging leaders that aims to empower young people to lead creatively, helping them to transform their own working practices and futures.
Meet three of the members and get inspired by their views on leadership…
Noor Palette | Website
Noor is a published journalist and broadcaster who is passionate about research, stories and media production with experience in print, online, radio and film. 3+ years' experience as a radio presenter and producer at local radio stations. Currently the Deputy Editor of AZEEMA Magazine, an independent print magazine exploring underrepresented women, that garnered an international audience following three printed issues. Noor is also a Master of Public Health with specialism in mental health and is an accomplished painter.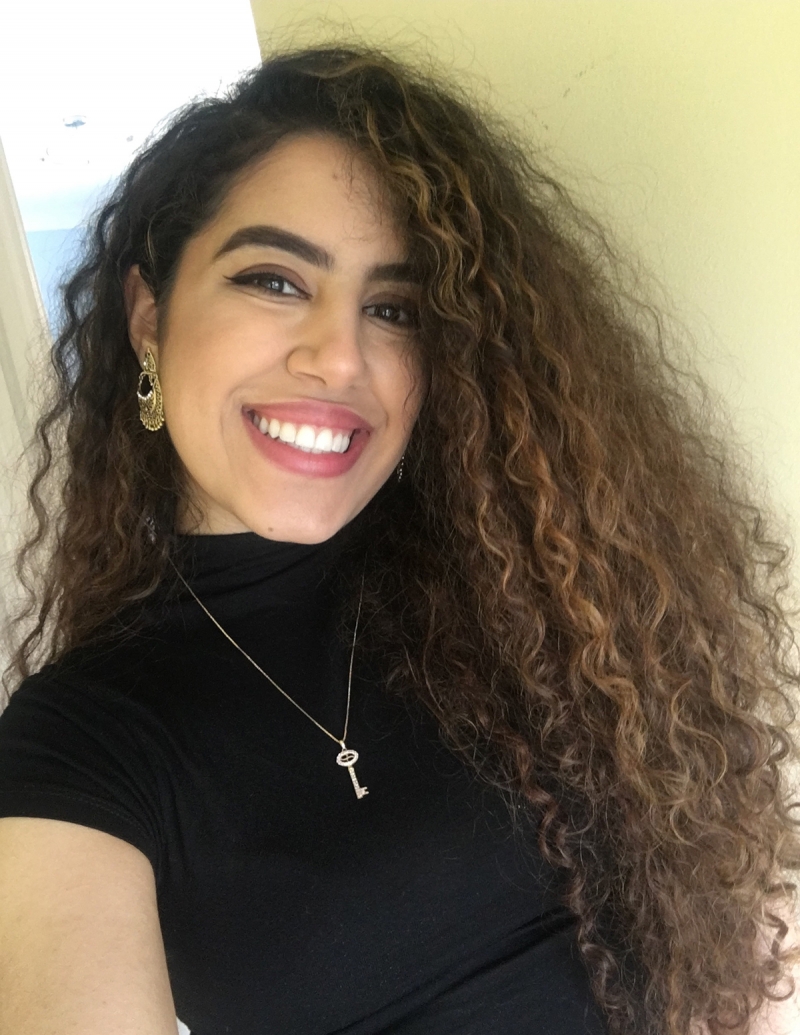 What kind of change would you like to see in the creative industry?
Noor: More meaningful mentorships and more opportunities for young people because when given the opportunity, we most often step up to the challenge.
Anick: I'd like to see more opportunities for people who come from marginalised or minority groups – where they are the creators and not just the subject.
Bella: The creative industry has major problems with sustainability, with appropriate pay and setting standards. I'd like to see a more heavily driven approach to sustainability. Ultimately, I would like to see regulations on the creation of products (e.g. fashion industry) and also sustainability in the approach to maintaining the workforce. Looking after each other, paying people a fair amount and allowing the conversations around mental health, disabilities and more to be commonplace in higher levels of senior staffing.
Anick is an activist, creator and researcher with aims to serve, empower and represent marginalised communities. Anick has a Law degree from the University of Westminster with a focus on entertainment law, children and family rights and equality. Selected credits include presenting, writing and producing content with the BBC, MTV, Buzzfeed, The Telegraph, Metro, PinkNews, Gay Star News and various other platforms. He also enjoys volunteering and is a Creative Leader at Roundhouse, presenter for Radio Lollipop at Great Ormond Street Children's Hospital, an ambassador for The Mix Charity UK and part of the Marketing and Communications team for UK Black Pride.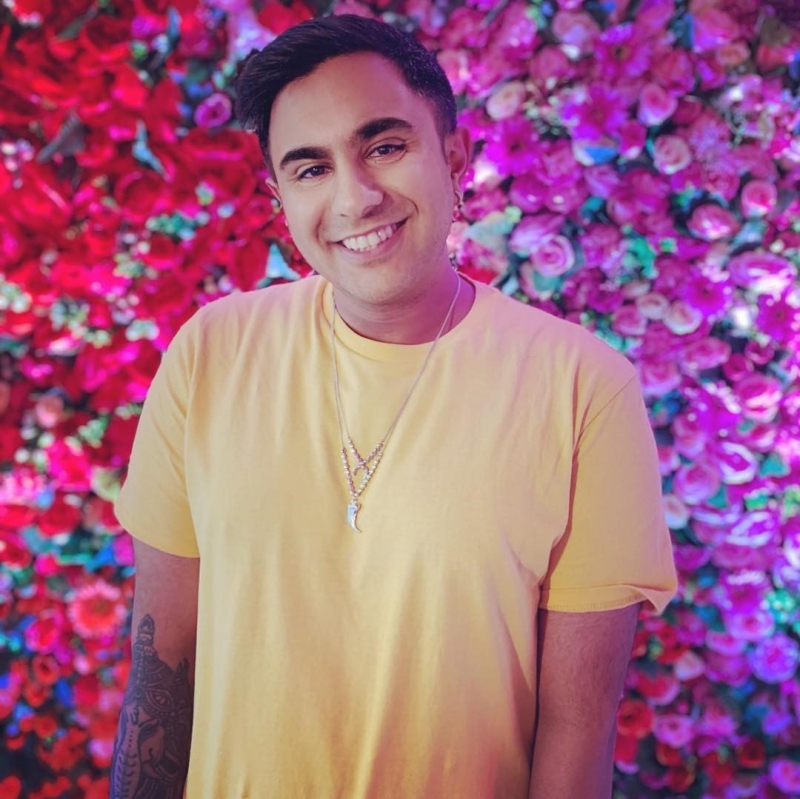 Why did you apply to the Roundhouse Creative Leadership Programme?
Noor: I applied to the programme because I though leadership would be the glue to all the soft and hard skills I picked up throughout my career so far. I wanted to understand what leadership is and how it can be applied creatively.
Anick: I've never participated in a project at Roundhouse before, I felt as if I lacked the creative skills required to succeed but this programme has been fantastic. I've been able to gain new skills as well as refine existing ones, meet inspiring young people and leaders within the creative industry.
Bella: I felt like my skills weren't being used to the best of my ability in my job at the time, and wanted to expand the creative formats and industries I work within. I feel like it's easy to become pigeonholed in to one space, and meeting people in other creative subjects really inspires me.
Bella is a BSc graduate interested in the creative, cultural and night time industries, currently working as Operations Manager at Resident Advisor.
Since starting the course, I've been promoted in my job and regularly reference the work the cohort are doing and use the workshops in developing my role as Operations Manager.
What does 'good leadership' look like to you?
Noor: Providing an environment that is truly inclusive and diverse where everyone can thrive under a strong vision and purpose. I think a good leader should be assertive, an excellent communicator and at creating a vision to name a few.
Anick: Good leadership involves a person who is a "values model", they display values which are in line with what you'd want from someone: empowering, kind, authentic, hard-working, ambitious and aware (socially and ethically). A good creative leader should be socially and ethically aware, approachable, empowering, kind, authentic, ambitious and have a strong work ethic. They should lead by example and know how to allow others to achieve their potential.
Bella: Being able to lead a project, check in with people and care for individual growth in that space. Good leaders are those who support others around them, don't dominate or belittle others and generally have best interests in place, and can admit when they've done wrong in an appropriate way. Current issues like diversifying the workforce, environmental matters and wellbeing should be at the forefront of their priorities.
With the support of this programme, young people are challenging the existing boundaries of leadership in the creative industries and beyond, and are working together to redefine the leadership of the future.
How is leadership part of your life (and any work you might have) at the moment?
Noor: Leadership is part of all aspects of my life, including my work with councils in the Public health domain where I lead on an array of projects from child obesity to mental health. Leadership is equally part of my life when I am navigating the music industry as a DJ or when I make decisions as the Editor of a magazine.
Anick: Leadership is a huge part of my life as I am currently a volunteer for several charities and causes. From planning events to creating and curating content, through this programme at Roundhouse, I've found more opportunities for growth and the workshops and learning sets in this programme have enabled me to continue exceeding my own expectations of myself and my capability.
Bella: Leadership allows me to help others focus and grow their own creativity in my daily work. My role is instinctively hands on all decks, so being able to apply the learnings from the course to expand in my role and industry has been invaluable.
How might you want to influence others and why?
Anick: I want to influence more people to think about their wellbeing and how to impact society positively. I strongly feel that creativity should be a part of everybody's daily life and that it's a wonderful way to express yourself and to inspire action. As someone who has always enjoyed volunteering, I want to use my creative leadership skills to encourage more people to think about how they can lead better lives outside of their workplace.
Noor: I would like to influence others by expanding their awareness of health on various levels, personally but also globally. Issues such as antibiotic resistance or global warming can only be tackled collectively. The dream is influence others by creating entertaining documentaries and great visuals to unravel many issues, including those that are health-related.
Bella: One of my main goals is to make an impact on the creative industries in regards to sustainability. Helping others work through their issues and providing space for growth in sustainable practice is a passion of mine, and ultimately important to our industry and to the world.