Freelancers that make the house go round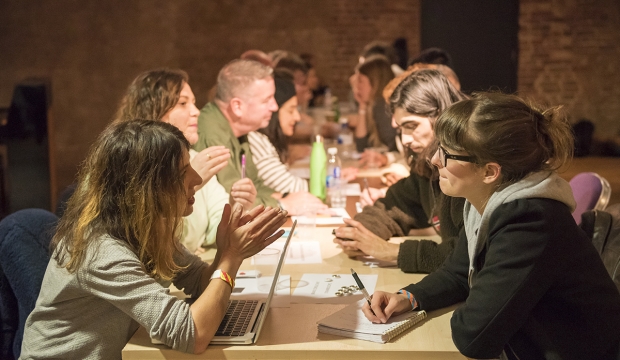 Our Self-Made Sector: Working in the creative industries report highlights the barriers young people from BAME and low-income backgrounds face in the creative industries.
One of the key findings was around the insecurity and uncertainty of working freelance – an expectation of working in the industry – a big barrier to young people without financial support from their family. So let's hear from four successful freelancers – alternative career paths, skills, and advice for anyone who's considered a creative freelance career but thought it's not for them, it's too unstable, or doesn't pay enough.
Tobi Kyeremateng | Website
Are you ready for this? Tobi is the curator of AFRO-CITY, a two-day festival at the Roundhouse in July, part-time Producer for Apples and Snakes, Senior Artistic Associate at the Bush Theatre, founder of Black Ticket Project, freelance producer at theatre productions and festivals, host of panel discussions, teacher of producing workshops, and consultant on audience development, organisational diversity, accessibility and all the institutional-isms that come with that. Still with me?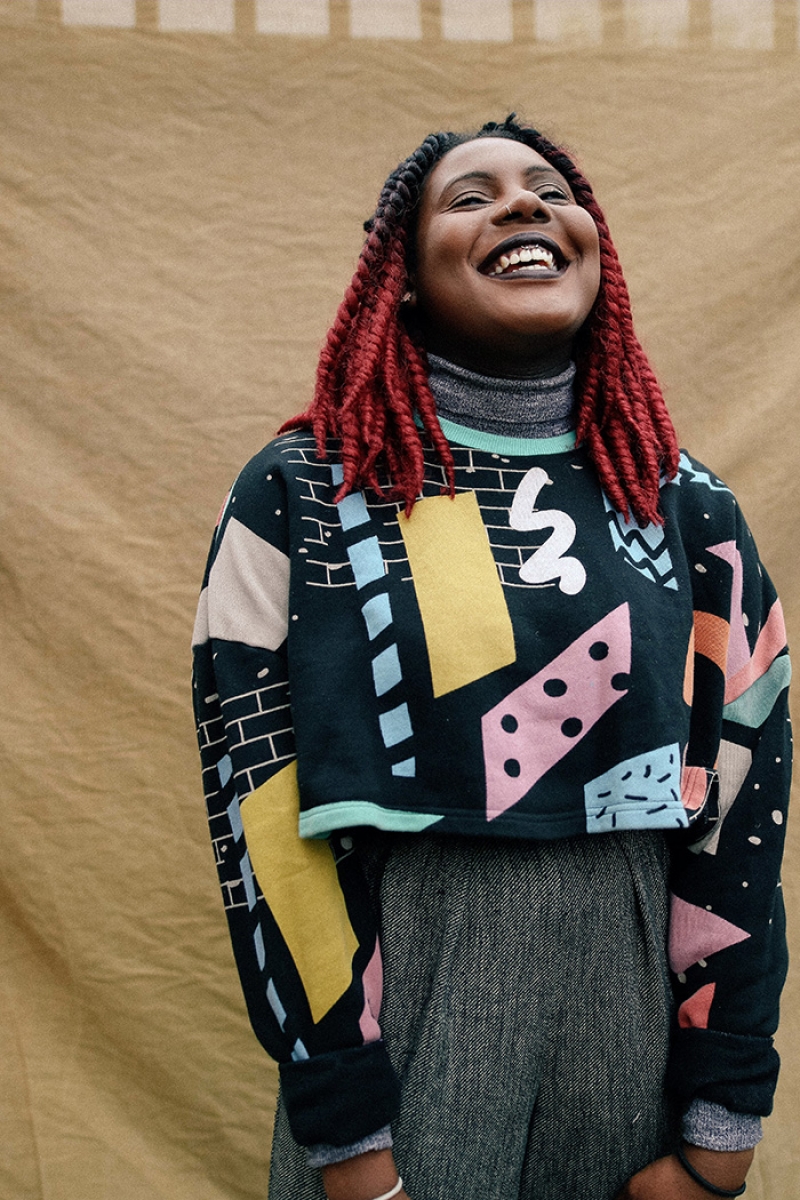 Tobi Kyeremateng, credit Caleb Femi
Did you go to university? If not, where did you pick up the skills you use now?
I didn't go to university, Instead, I did an apprenticeship in Community Arts Administration through the London Theatre Consortium. I'm definitely a lot more of a hands-on learner, and my knowledge of the kind of things I could study at university was super limited at the time. Doing an apprenticeship gave me a real insight into what it was like working full-time. I learnt lots of work-based skills around communicating with others, setting realistic deadlines, even things that seem as simple as email etiquette. I also had to learn about how to maintain a social life whilst working full-time, and how to make time for myself especially. I'm still learning, I think most of us are – it's an ongoing process.
I absolutely hate networking, but I do like making friends. I guess this is my form of 'networking', where I'm building relationships with people whose work I truly admire. I'm quite introverted and socially awkward, and I get anxious really easily, so this method of making friends works so much better for me than 'networking'. I can do this at events or online, so there isn't an instant pressure to present myself. I probably do this every day.
How did you get into freelancing?
My job at Apples and Snakes as Producer was my first job after my time at Battersea Arts Centre. Funnily enough, the job advert came through for me to share with our Young Producers alumni, but people knew I really loved poetry and so encouraged me to apply for it. This also meant that I was going from having a full-time job at BAC, to having a part-time job at Apples and Snakes, and so began the proper beginning of my freelance 'career'!
Do you have any advice for young people considering a freelance creative career?
Networking upwards has its bonuses, but networking across with my peers has probably been the best catalyst for working on really exciting projects and developing wider relationships.
Don't feel bad about saying no to things and rejecting work to put yourself first – your health is

VERY

important.
Be nice to people! We should be doing this anyway as decent human beings, but you really never know who you'll come across in the next few weeks, months or years.
Burning out

DOES

NOT

equal productivity.
IT'S OK TO BE

PAID

FOR

THE

SKILLS

YOU

HAVE

. If you're doing anything for free, make sure you know exactly what you're giving and getting out of it – don't let someone else dictate to you what "a great opportunity for exposure" is,

YOU

decide that! Work out what you need to earn in a month to live comfortably and set your rates accordingly. If you can, put aside 20% of every fee you get into a 'lil savings pot for when that lovely tax bill comes around (or add 20% onto your rate so it's being covered).
Natty (Nathaniel Sobhee) | Website
Co-founder of Youth Development and Events Programme 'Lyrix Organix', consultant providing advice and opportunities for young people, touring Artist, music programme developer, and tutor at the Roundhouse for over 10 years.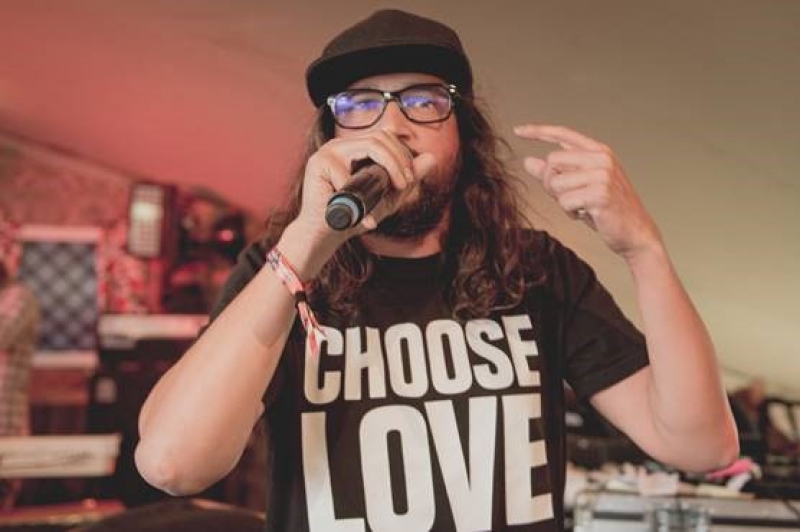 Natty (Nathaniel Sobhee), credit Tony Jupp, taken at Shindig Weekender 2019
Did you go to university? If not, where did you pick up the skills you use now?
No I didn't. It wasn't for me. I learnt my trade on market stalls, then went on to set up a record label at 24 and then a workshops company at 28. I literally learnt on the job and had some cool mentors along the way. The biggest way to learn is to throw yourself in the deep end. Make mistakes and don't fear failure it will end up being one of your closest allies and help you spring-board to the next adventure.
What skills do you most use now, as a freelancer?
Communication and networking. The two most vital as far as I'm concerned. It's important to be able to communicate your ideas and engage those that you are working with either as a tutor, a provider or as the event itself. Who are you trying to engage and why? How will you execute the task in hand? Also – be on time!
How do you get your different freelancer jobs?
My current workshop jobs come through my company or through Lyrix Organix and again it's through networking and communication. My music career comes from me and hard graft. Both go hand in hand and cross over regularly to the point many of our students now run our stages or film, or perform or manage. It's one huge family that just keeps growing and it's great to see that our platforms can provide real opportunities for future generations.
Do you have any advice for young people considering a freelance creative career?
Listen, absorb, watch, learn and then do your own thing. But whatever you do make sure you know how to communicate, not just verbally but with body language. Know how to talk to many people as that's what makes our society what it is – a mix of energy and minds finding their way through life. Do you in your own time, don't feel pressured and trust your gut.
There are so many sharks in these waters and they will happily eat you to get their piece! Be patient. If it feels wrong it probably is.
The hardest part is learning to deal with rejection which sadly makes up a large part of our industry. Be kind to yourself and honest with your aims and goals. You will get there and you will surprise yourself along the way. Just be yourself!
Rahel Debebe-Dessalegne | Website
Songwriter, Performer & Recording Artist | Music Workshop Leader | Lima Limo Records Label Co- founder.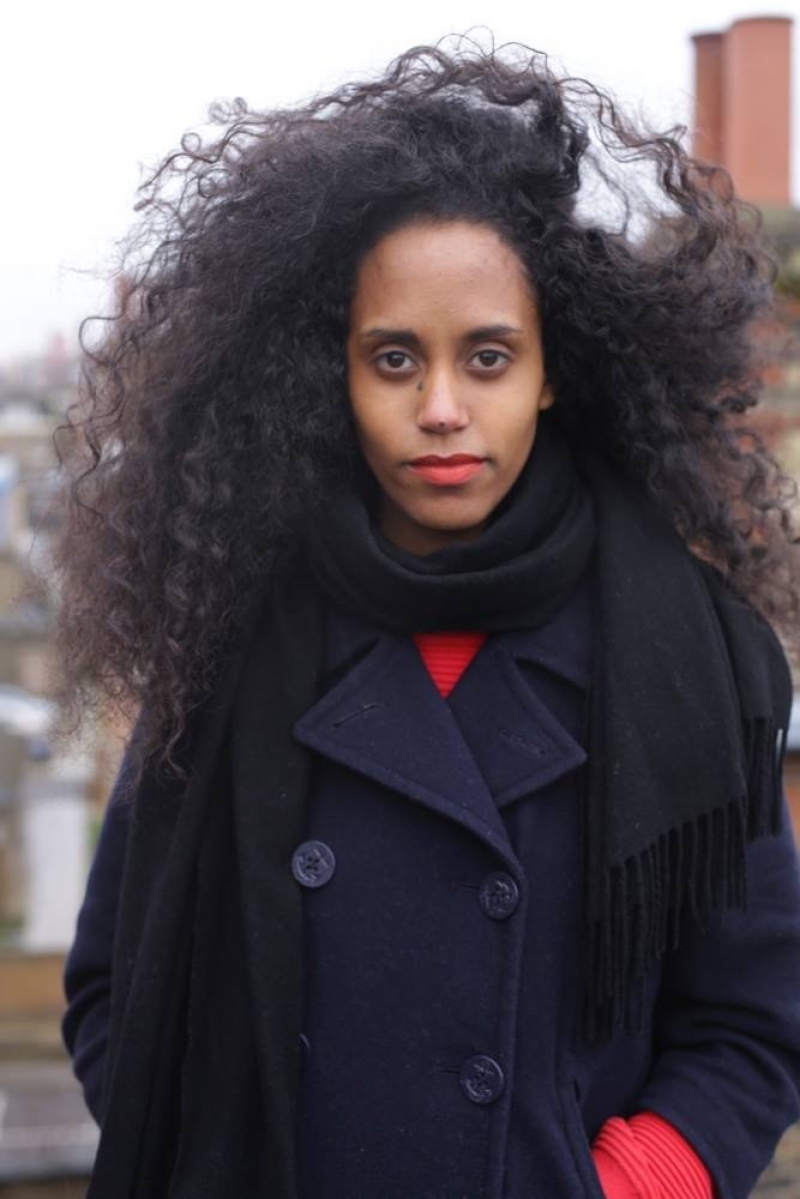 Rahel Debebe-Dessalegne, credit Emile Ibrahim Kelly
Did you go to university? If not, where did you pick up the skills you use now?
Yes, I studied commercial music at Westminster – although a lot of skills were learnt on the job, or interning and shadowing in my early years.
What skills do you most use now, as a freelancer?
It's a mixture of creative and administrative roles, there are multiple hats that I wear on a daily basis.
Writing up new music project proposals and session plans for workshops with arts orgs such as yourselves and then carrying them out.
Skills required: research and development, creative and constructive input and building new ideas, team work and communication, project leading, teaching, evaluating outcomes.
Touring, usually music that I have written, composed or featured on recently, I'm in between two shows for the summer festival season.
Skills required: physical stamina, musical composition and physical performance skills, communication. Self-management and deal negotiating.
Running a business (my record label) There are many hats that I wear for this, between A&R (artists and repertoire), to finance management, keeping books, building marketing campaigns and delegating our creative team (PR, artists, agent, distributor etc.) and negotiating contracts. This requires coordinating and leading your team as well as strategising each campaign release.
Skills required: project management, networking, devising strategies in a team, accounting, negotiating contracts, basic graphic and visual design etc. the list goes on.
Interviews in this case are more informal but don't get it twisted, when you're communicating with a potential client (who is nearly everyone you meet) or collaborator it is an "interview" as such so you've got to come prepared.
Do you have any advice for young people considering a freelance creative career?
Be clear about what it is you want to spend your time doing.
Build and practice your craft always (this never stops).
Put yourself first! Create the balance that works for you.
Invest in building professional relationships and creating your own opportunities from grass roots projects. Just put yourself out there.
Be indispensable to your team or employer / clients, show them what you're worth, and create a space for yourself so that your unique skills and approach to the work are worth investing in.
Don't feel like you have to give up your day job. Start with a part-time freelance role. Don't take on too many jobs at once and only do what you can handle, once you have a grip and have built a good foundation you can slowly expand the work you choose to take on or let it develop into a full time position if that feels right for you. Good luck.
Professional filmmaker, writing and directing his own projects as well as tutoring and mentoring young people at the Roundhouse who are passionate about getting into film in the Bloomberg programme.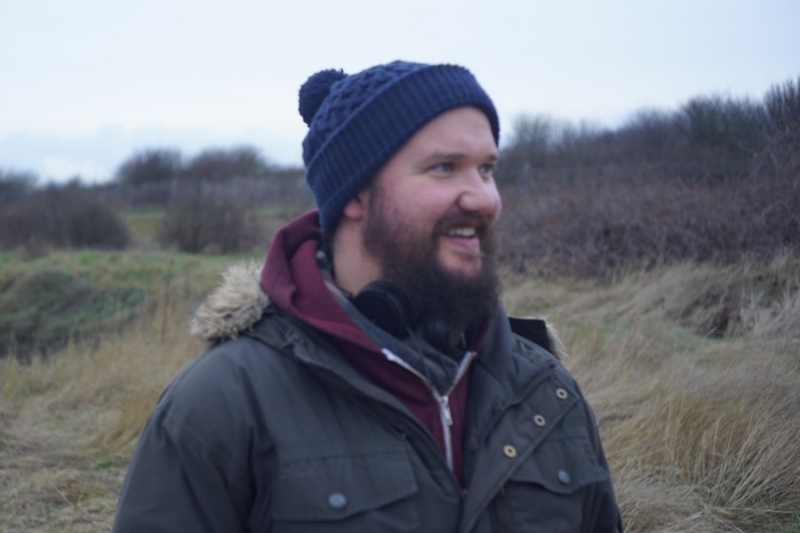 Henry Blake
I literally have no school/college/uni credentials to my name. On paper I am zero when it comes to education. I left school at 16 as I got a job on a TV show and all of my skills as a filmmaker have been learnt through doing it and collaborating with like-minded artists.
What skills do you most use now, as a freelancer?
My skills as a filmmaker and youth worker most probably. From helping young people into the film industry and guiding them into a specific area of their choice to working with vulnerable young people who need support plans and strategies to keep them motivated and engaged.
How did you get your current job at The Roundhouse?
I have known senior producer, and lover of all things creative, Marie Horner for a few years and she asked me to come along and deliver a workshop. The rest, as they say, whoever "they" is, is history.
Do you have any advice for young people considering a freelance creative career?
Throw caution to the wind, trust your instincts because they are always right and MAKE STUFF. But most importantly LISTEN. To everyone, everything and every moment.