Changing the culture around theatre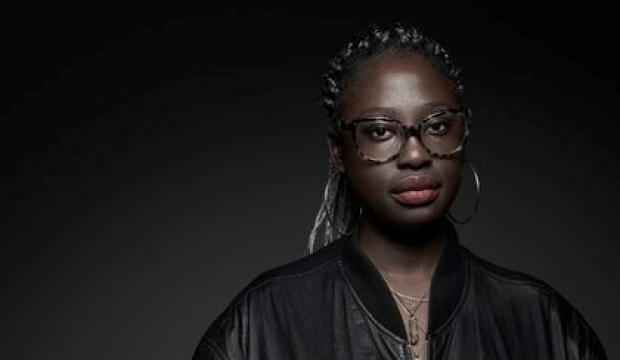 When we announced a six-week run of Barber Shop Chronicles this summer at the Roundhouse, writer, poet and journalist Bridget Minamore, tweeted about the transfer of shows to non West End theatres – spaces that feel inherently more inclusive. Here she blogs about it.
We need to change the culture around theatre in a big way—it needs to be fun and open, not stuffy and still. Until venues fix up, I want great shows to be able to exist, on their own terms, in already welcoming spaces.
The West End is often seen as the pinnacle of achievement for British theatre makers—particularly those from backgrounds less represented in the arts. If you aren't white, or you are working class, you exist in an industry that at best, can choose to ignore you. At worst, the industry can actively dismiss your work. It stands to reason, then, that many of us from these groups give too much credence to those working class or non-white artists who have broken through these barriers and taken work to the West End. Even the language we use centres the theatre of London's inner city; there's West End theatre, aka the big dogs, then there's Off-West End, which is everything else.
I've seen plays I've both loved and hated in the West End, in the same way I've seen off-West End theatre I've loved and hated too. The difference? The times I've hated a show in the West End, I've paid double what I'd pay anywhere else for the privilege. West End theatre, fundamentally, is too expensive. It just is.
So much conversation is happening (and has been happening, for my entire adult life) about getting new, 'diverse' audiences into the West End. But as time goes on I wonder if perhaps we're looking at things with a top-down approach, rather than bottom-up.
Perhaps it'd be more effective to focus on getting high-standard theatre to venues that already are welcoming to working class, young, non-white audiences, rather than attempting to 'diversify' the audiences in venues that feel hostile to so many groups? And what's more welcoming than a music venue, or a venue with programming for young people already a large part of its identity.
Music venues are more accessible than theatre ones because there's an implication of fun at their core—at a gig, people dance, they drink, they smile. Yes, I want people to associate these things with theatre, but in the meantime, I'm sick of getting my friends past their (well deserved) reservations about theatre, only for them to be made to feel unwelcome in large venues.
Alongside the prohibitive costs associated with the West End, there are a wealth of other ways theatres are hostile to the young, to black people and people of colour, to the working classes. Black people being followed around by security guards, teenagers asked not to work in the public café space without reason, ushers claiming hoodies or trainers aren't allowed in the theatre, young people being patronized about turning their mobile phones off, people with inner-city or Northern accents questioned about if they're in the right place… the list of ways you can be treated badly in a theatre space goes on and on.
I should be clear: there are plenty of off-West End venues, big and small, that have made me feel more uncomfortable than any West End one ever has. West End theatre might be too expensive, but all theatre spaces can be prohibitively unwelcoming. There are loads of things theatres can do to make their spaces more inclusive, and the fact most don't bother is depressing in the extreme.
Youth theatres and young companies are a great way of getting people in the building who could be coming back for decades, and allowing people to sit/work/hang out in spaces without the expectation of buying food and drink means people can be more at ease in the space. Talks, panels, and workshops do the same. Ushers should be trained not to make assumptions about who 'belongs' in the space, and staff shouldn't be expected to parrot patronising messaging to attendees—as an aside, ushers are underpaid and undervalued, and if theatres really wanted to be radical, they would pay all staff a Living Wage.
On a practical level, seats should be as big as possible, venues should be fully wheelchair accessible (even the small, above a pub ones) and if a seat has a restricted view that means you literally will never see large parts of the stage, the seats shouldn't be sold. The people who sit in restricted view seats are more likely to be first timers, and making them uncomfortable and unable to watch the show means they're unlikely to come back. Concession seating should also be the best seating. Relaxed performances where audiences can make noise and leave/return at will should be encouraged, and things like trigger warnings should be available for every show online, regardless of a director or writer's insistence that 'spoilers ruin the show'. We need to change the culture around theatre in a big way—it needs to be fun and open, not stuffy and still. Until venues fix up, I want great shows to be able to exist, on their own terms, in already welcoming spaces.
Still, some plays have managed to successfully transport their energy and accessibility into West End venues. I'm hugely happy for the handful of recent, high-profile plays that have transferred to the West End thanks to word-of-mouth and support from those of us who are apparently 'non-traditional theatre audiences'. Their transfers all gave the West End a bit of a jolt, and I'm optimistic that jolt will continue to reverberate. I should also add that not all West End theatres are happy to keep their prices prohibitively high; recently, for example, I've been impressed with the Jamie Lloyd Company's commitment to holding back £15 stall seat concession tickets (for people under 30 and on benefits) throughout the high profile Pinter at the Pinter season.
I'm hopeful that less preoccupation with West End shows will help us pivot attention to the plays by people of colour or working class people, and the venues that are already doing the work of having diverse audiences. I also hope that we start asking the questions about what work rarely gets close to a West End venue—work by d/Deaf and disabled artists, work by trans people, work by immigrants or by people who started writing in their 50s and 60s and beyond. And I hope that the conversation about diversifying theatre programming (in and out of the West End) gets to a place where we can interrogate not just the programming, or the costs, but also the marketing of shows by non-white and working class theatremakers. Maybe one day, a day when we accept all venues big and small are equally important in this city, we won't even have a distinction between venues in and out of the West End? I live in hope.