LYLE: Live in Session at the Roundhouse
Resident artist Lyle perform I Can't Kid Myself from the Bathing EP, live in the HUB. Re-contextualising the song in the unusual live setting, the live performance showcases the band's collaborative dynamic. Watch the band after a year of creative projects, performances, writing and recording together at Roundhouse and their home studio in South-East London.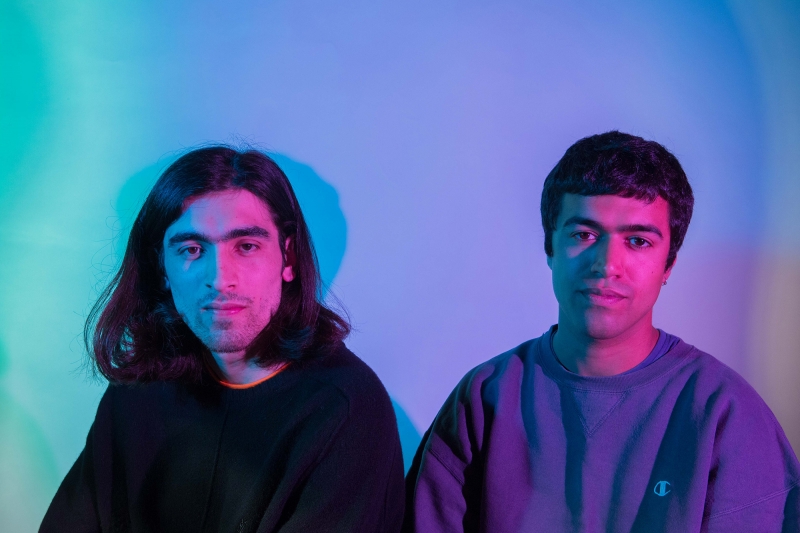 Image © Almass Badat
Lyle have been one of the most committed Resident Artists in this year's programme and their passion for what they do has been rewarded with some brilliant performance opportunities. We're really excited to have them as part of our Great Escape line up for 2019.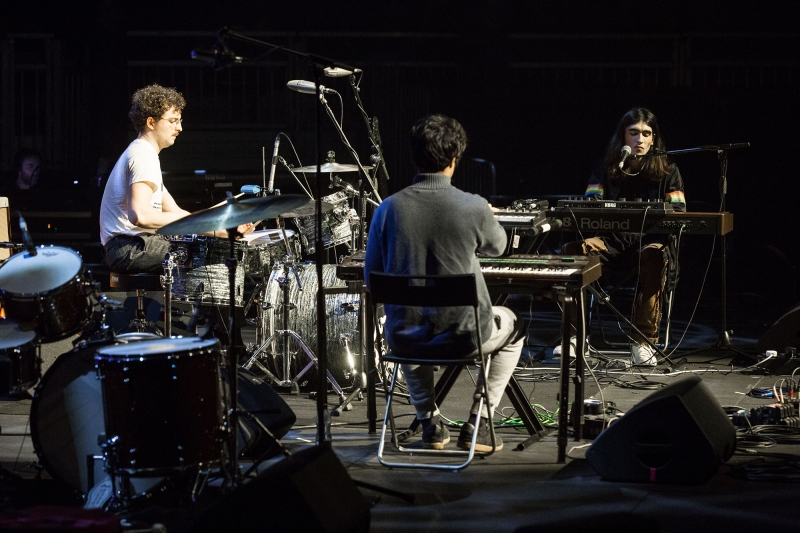 Image © John Williams
It's been a pleasure to work with Lyle during their Residency over the past 12 months. As well as a dedication to their creativity, I've been particularly impressed with their ambition to develop new work and perform live to new audiences. A particular highlight was their Main Space performance during In The Round where they effortlessly complimented the space with a unique and engaging live set.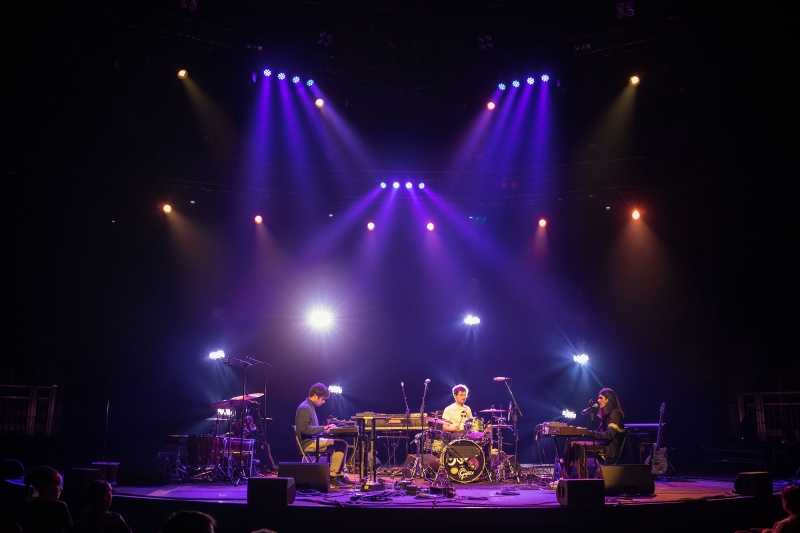 Lyle performing at 'In The Round', supporting Gruff Rhys. Image © John Williams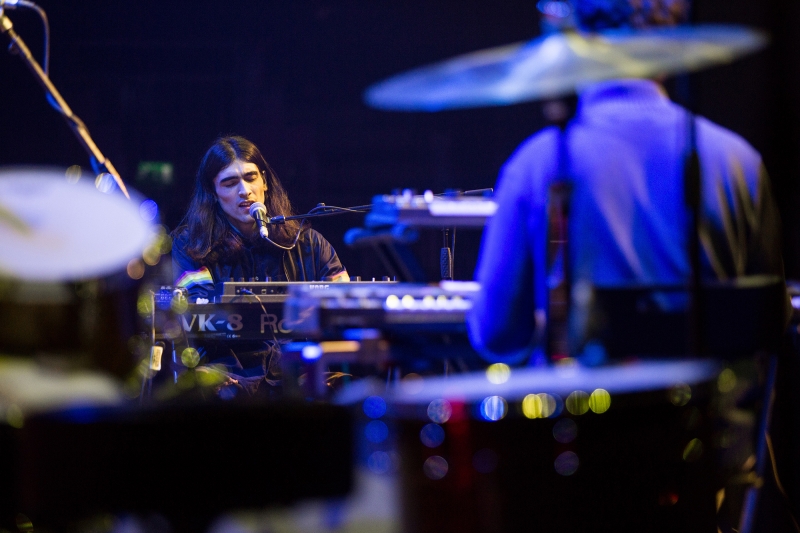 Image © John Williams
Having a space to write and collaborate is one thing, but being able to immediately implement recordings and performance has accelerated my creative process. Roundhouse have put me into spaces that i've wanted to be in and I've gained industry recognition whilst remaining an independent artist. And as a South-Asian person I really respect what they're doing in music.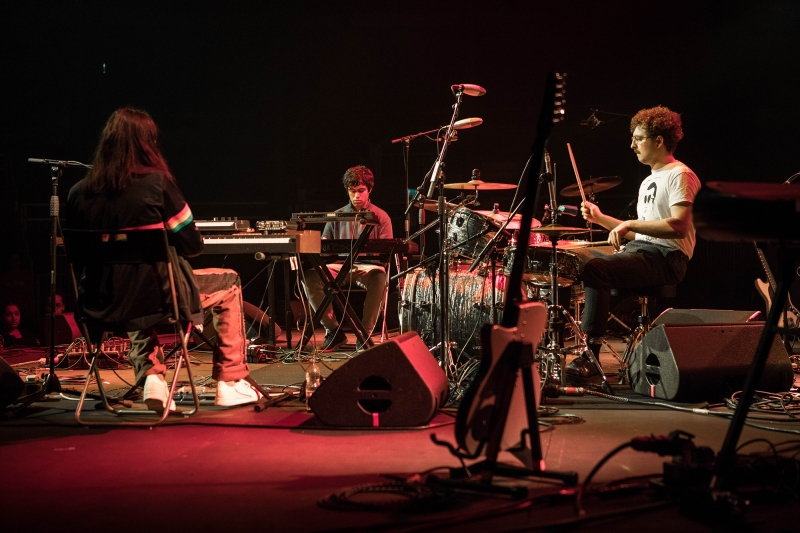 Image © John Williams
It has been a great year being involved in the Resident Artist program, having unlimited access to Roundhouse facilities, and even getting the chance to perform live at In The Round with Lyle. I loved interacting with the diverse range of talented artists with beautifully authentic visions, enhancing my own musical outlook.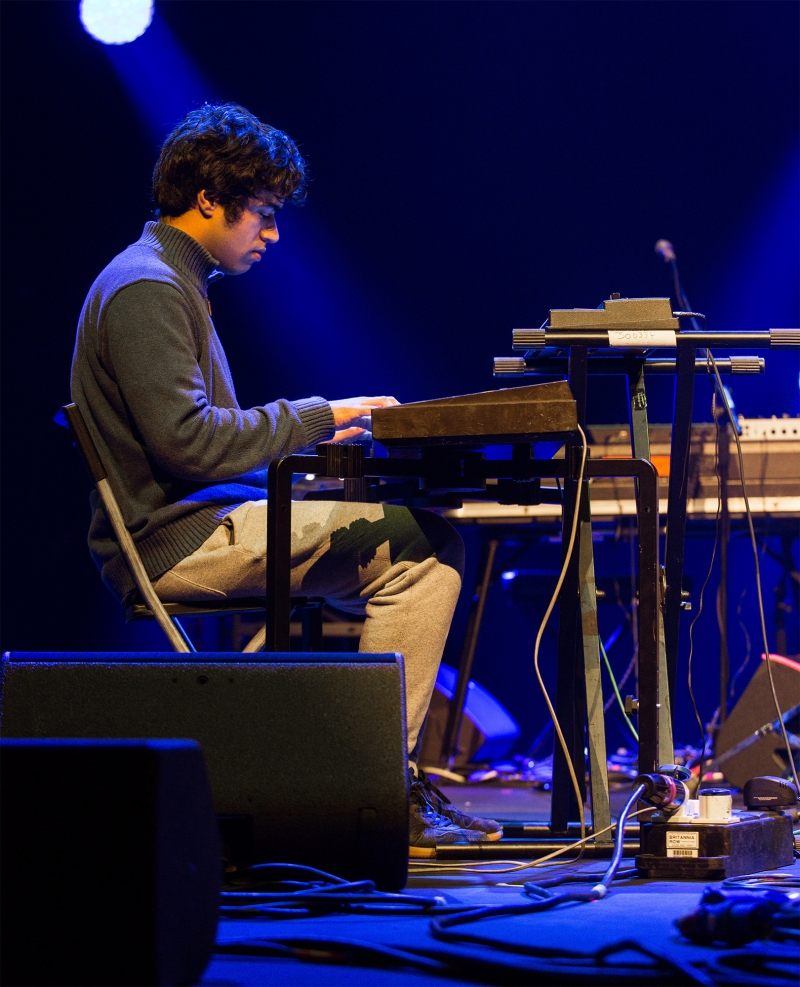 Image © John Williams
Roundhouse partner with The Great Escape Festival in Brighton, taking over The Queens Hotel stage. Lyle play at 1.50pm on Saturday 11th May alongside residents past and present, TrueMendous, Silva, Shunaji, Amahla and Awate.
Buy the Bathing EP on Bandcamp or listen on all streaming platforms. Make sure to follow Lyle on Facebook, Twitter and Instagram to stay in touch or visit the official site, http://www.lylemorningroutine.co.uk/