Film Fund: WASTE | Director's Blog
"Waste is a sly little word. It is everywhere and nowhere. Where does it come from? Where does it go, when it's gone?"
Produced by Hannah Oliver as part of Last Word Film Fund. Join us for a screening of all the short films produced on the 12th of June, alongside some of the best of the 2019 London Short Film Festival.
Waste is presently both everywhere and nowhere and it's been on my mind a lot since my work moved to a large, corporate office space last year. It is made very easy in a space like that, when you discard the three takeaway meals you eat at your desk each day and the multiple snacks in-between, without a moment's thought – and there's always that one person who puts their plastic in the food waste. It got me wondering, what happens to that contaminated bag? And where does it all go, when it's gone?
I wanted to make a film that brought waste back into our lives in a way that we're not used to. To suggest that, no matter the systems or distractions we put in place, it is an intrinsic part of our professional sphere and our domestic sphere and we cannot escape being responsible for our production of it, everywhere, every day.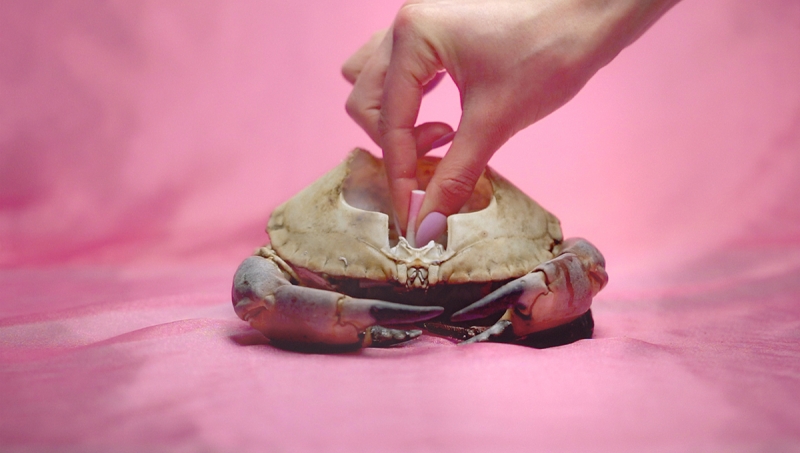 Still from Waste
I wanted to do this without boring anyone. The information is easily accessible if somebody is interested enough to look. One thing I discovered when talking about this film to people is the extent to which everyone has their piece, their passion, regarding some faction of waste, recycling, environmentalism or something else. So a talking heads documentary wouldn't cut it for me this time.
I wanted to re-think waste in a new way; a way that might shock somebody, as my new office quarters shocked me, out of their reverie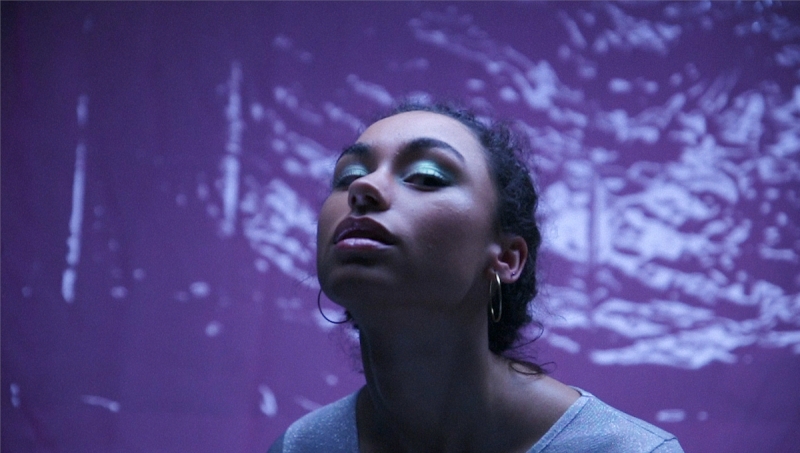 Still from Waste
It meant trying to get under the skin, before anyone knows you're there – so the film thinks in images and avoids any statistics or studies or facts; I hope it can be a springboard for people to go away and think next time they buy another multipack of crisps or chuck their tampon into the toilet.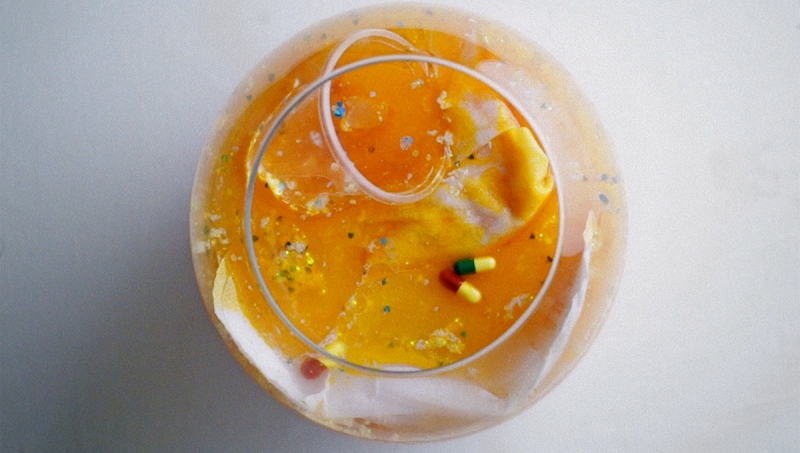 Still from Waste
This was going to take the form of a literal journey into the waste facilities that are so often out of sight, out of mind. I wanted to interview workers at these facilities and have an approachable, train-of-thought narrative to the film which comes from a place of mutual understanding. However, these places proved almost impossible to gain access to, and I struggled to find the time to film enough material for the rapid cut I was imagining. So the film became increasingly abstract, and one of the biggest challenges for me was creating an emotive but (hopefully) concise voiceover to convey these musings, instead of the more colloquial, spontaneous interviews I had envisioned.
Advice from Onyeka, Nandita and Tom was really enlightening in this regard. The suggestion to have a script, even before I realised I had to have one, stylised voiceover, was a revelation.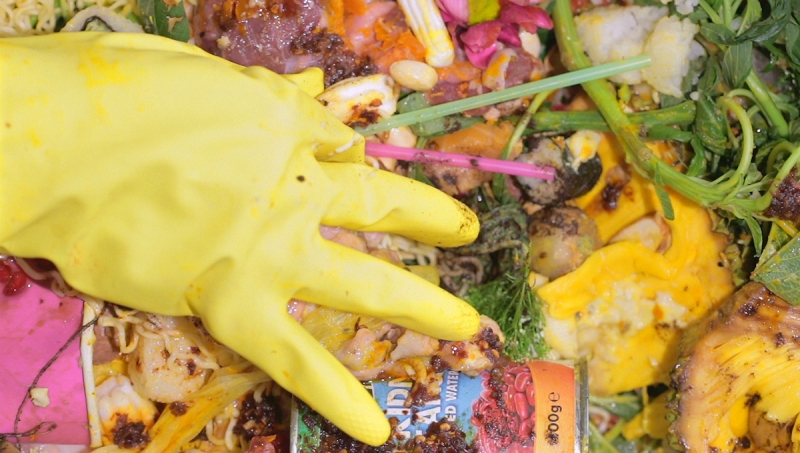 Still from Waste
Continually, though, our main talking point was how I would combine the on-location/stock images I was featuring in my moodboards with the studio shoot I was so keen to have, which features the more absurd and abstract ideas that I felt would convey my message. I thought it was important to have the distinction between our close, bubblewrapped domestic sphere and the big, brutal world it is contained within. We talked a lot about colour and match cuts, and I'm pleased with the final result as I think the tension between images from these different spheres is what carries the message of the film.
I've learnt a good deal about the craft of filmmaking – in particular, transitioning a broad and (I admit) ambitious idea into practical filming with what turned out to be a tight deadline. Departments I've so far thought little about, such as sound, colour and lighting, have suddenly been brought front and centre. I'm really grateful for the Roundhouse's, and particularly Onyeka's, time and attention, and I'm thrilled to have finished the film.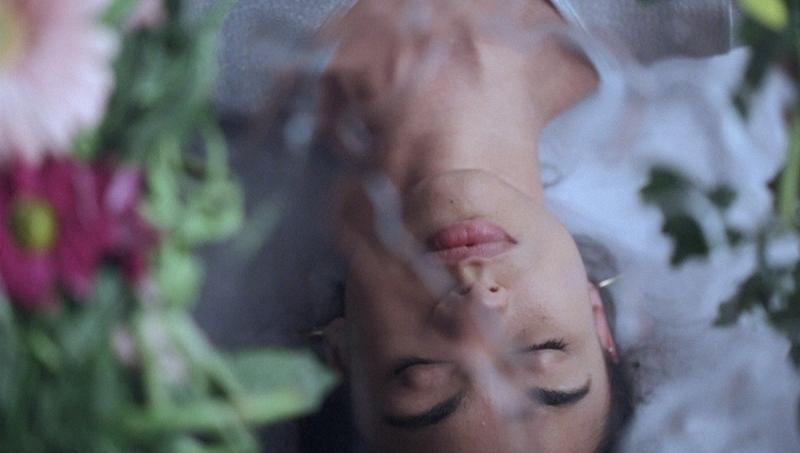 Still from Waste
About the Director
Hannah Oliver is a VFX Coordinator at the post-house, Framestore, and spends her spare time coming up with ambitious film ideas and going for "one drink".