DeltaLive announced as our new sound supplier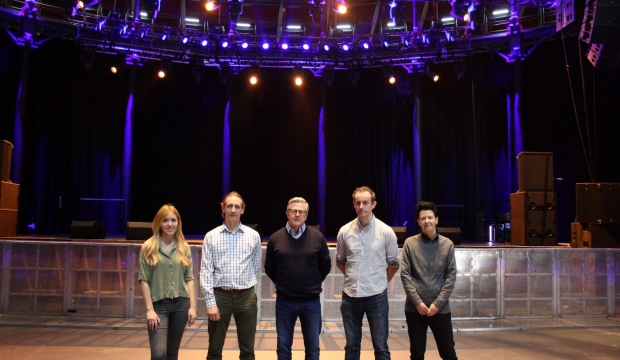 Each year we have over 250 events in our main auditorium – including gigs, fundraising events, award ceremonies and a host of performing arts shows – which all require unique configurations.
And we're pleased to announce that we have just appointed DeltaLive as our new sound supplier following a tender process for the next three years.
We're really excited to appoint DeltaLive after what was a thorough and robust tender process. We're not only one of the most unique live venues and performance spaces in the world but we have one of the most eclectic programmes of any venue. The breadth of DeltaLive's experience will allow us to stretch our creative abilities even further to ensure our audiences have the best possible experience.
DeltaLive were selected for their experience providing high-end audio and communications technology the world over for over 30 years.Their work ranges from award-winning immersive audio work on the BBC Proms, citywide sound and communications solutions for London's New Year's Eve fireworks display to a deep-sea rave in Italy with custom built underwater audio equipment. They also held the audio service contract at the Royal Albert Hall for 20 years.
Over the years we have worked at the Roundhouse on various events. It's a fantastic venue with a wide and rich diversity of programming throughout the year. We are really excited to have been awarded the contract following the tender process and very much looking forward to working alongside the Roundhouse team. We are confident we can introduce some new and interesting design ideas utilising the latest L-ISA immersive sound technology by L-Acoustics.
Image from L-R: Cara Smith (DeltaLive), Oli Clark (Roundhouse), Paul Keating (DeltaLive), Stephen Hughes (DeltaLive), Sam Oldham (Roundhouse)
Join us for one of our
upcoming shows
to experience the redesigned audio system in our main space.