Who is Akram Khan? Five fascinating facts you should know...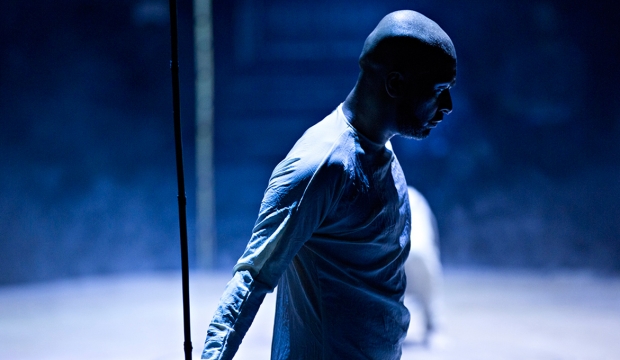 We can't wait for world renowned choreographer Akram Khan, to return to our stage in January to tell the tale of revenge, gender politics, passion and identity in Until the Lions.
But just who is this talented choreographer? We've listed five fascinating facts, so you can get to know him – and his varied work – a little better.
1. He's an Olympic Champion

Who remembers the opening ceremony of the London 2012 Olympics? It's a hard one to forget isn't it. With eyes glued to the screen, it made you well and truly proud to be British. But – we'll bet you didn't know that Akram Khan choreographed a section of the mammoth event.
The brief Danny Boyle gave Khan was simply 'mortality'. The section featured 50 specially selected professional dancers, a very talented 9-year-old boy and Khan himself. His piece was a calm moment of reflection – a huge contrast to the energy-filled sections before him.
As Emili Sandé performed, Khan's beautiful piece of choreography sprung to life. Take a look below
2. He's created award-winning choreography with Florence and the Machine
Earlier this year the mighty Florence and the Machine released her single Big God with its gutsy and powerful video. This video was in fact choreographed by Khan and Florence working in collaboration. We're not the only ones who think it's great – it won Best Choreography Music Video Award at the 2018 Music Video Awards in October.
It's always been a very physical song, I saw a dance piece in my head as I was writing it, so to co-choreograph something with Akram Khan was a huge honour. Florence told NME.
Khan added
For me, this encounter with Florence and her powerful song somehow navigated itself towards the element – water. But the direction of the dance also became a resistance to all things that wish to oppress, a sort of protest dance and yet a celebratory one towards a new found freedom.
3. He's danced with Antony Gormley
You probably know Antony Gormley from his human sculptures dispersed around the UK, the Angel of the North or maybe even the sculpture on top of our building. But, you might not know that back in 2005 he worked with Akram Khan in Zero Degrees. Alongside composer Nitin Sawhney and dancer Sidi Larbi Cherkaou, Khan incorporated Gormley's human sculptures which acted as a ghostly presence watching over the dancers and occasionally coming to life, aided by the dancers.
4. He's made shapes with Juliette Binoche

There's no denying Juliette Binoche is a heavy hitting actor. We're not messing around – we're talking Oscar-winning here. But a dancer too? Yep, it's true. In 2008 Khan created a passionate and dynamic piece with Juliette Binoche called IN – I. The piece explored the themes of love, lust, obsession and romance and told the story of the many different (and sometimes tricky) stages of a relationship.
5. He's created magic for Kylie Minogue

Kylie is no stranger to dazzling dance routines – she is a pop legend after all. But, in 2005, she wanted to do something a little different, and she knew that Akram Khan was the choreographer to call. For her Showgirl tour she invited Akram Khan to choreograph two sections of the show. He worked on the Temple section, which was dramatic and stripped back and gave the show a real switch of tempo. He also worked his magic on the Loco-Motion, giving it a vibrant burlesque reworking.
For your chance to see Akram in action then get your tickets to Until the Lions adapted from Karthika Naïr's award-winning book, Until the Lions: Echoes from the Mahabharata.