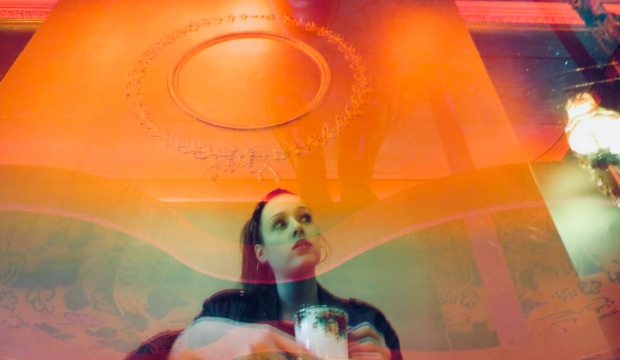 Wednesday 10 October marks World Mental Health Day. This year the World Federation for Mental Health is focusing on 'young people and mental health in a changing world'. At the Roundhouse we work with thousands of young creatives each year so we wanted them to lead the discussion. Roundhouse Resident Artist, Sophie Kilburn, blogs about the positive and negative impact being an artist can have on your mental wellbeing.
I came through the Roundhouse doors later than most, a singer, songwriter and actor who fell back into writing songs to deal with losing her mother. I began to write to try and make sense of the world. Making music became an outlet to express feeling again and the Roundhouse acted as the catalyst to refuel my creativity.
The refuel led me to pursue a career in music and so I made the leap to try and make a living doing what I love. It became apparent that I had no idea how to survive as an artist and I wasn't the only one. It wasn't a lack of interest to learn the answer but there was no one to teach it and no set answer. From the grief and lack of direction anxiety began to cripple my creativity, again I wasn't the only one. Creativity is empowering and liberating and heightens our curiosity and that is what makes it powerful but mental health can halt artistic expression. From personal experience and conversing with other young people the issue became obvious.
There is a lack of support for young creatives to deal with the pressures and tribulations of pursuing a career in the arts. It's not just about making opportunities to perform or develop creative skills it is about helping young artists to manage their well-being and develop a business mind-set that goes hand in hand with their creative work. A career is long-term and you need planning and structure to give you artistic freedom and pay rent. We are in a society that is image obsessed, where everything needs to be a click away and where social media can make or break an artist, in more ways than one. We compare ourselves and risk becoming depressed and bitter but it comes down to learning how to use things for positive progression and working together to not hinder creativity but make it blossom.
As a young trustee I had the power to do something about it to help others in the same position so I raised this issue with the Board of Trustees and they didn't just listen they came back with a determination to help young people cope with the instability that comes with working in the creative sector. That is special. That is rare but it shouldn't be. The Roundhouse has given me a platform to speak up and be heard, giving hope that young creatives can reach their creative potential. The Roundhouse nurtures the creators not just the creativity.
For more information specifically aimed at young people visit Young Minds – whether you want to know more about how to look after yourself, support a friend or family member or join their campaigning.
Find out more about the Info & Advice Base in the studios.
Photo © Tania Rosalind Smith