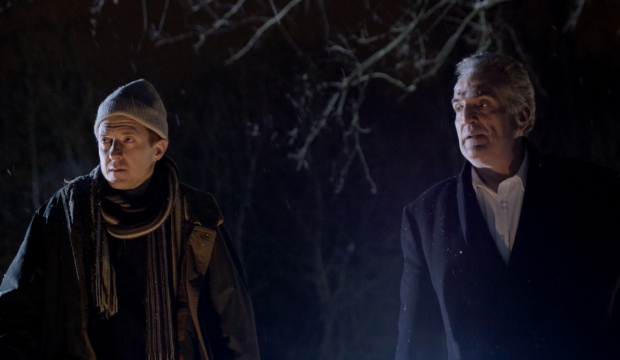 Filmmaker Scott Piggot created his short film Shut Up & Dig as part of The Last Word Film Fund last year. A film that explores male mental health with a dose of British humor, Scott tells us more about the filmmaking process, what inspired him and working with Arthur Darvill from Doctor Who.
I've gathered a habit of only shooting interior scenes throughout my films so it seemed like a good time to battle exteriors.
Unfortunately, I seemed to time it with one of the worst snow storms Britain has seen in a while. We certainly had a few hiccups along the way but it was a great experience overall. Just a cold one.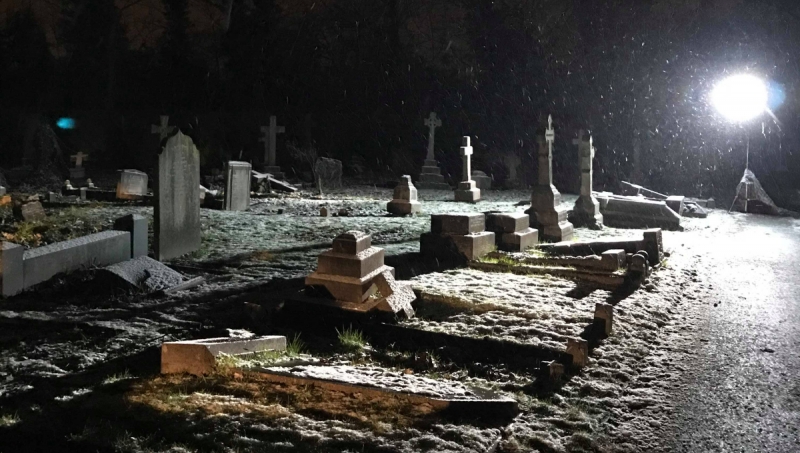 I've wanted to create a film like this for a while. One that talks about mental health in an older generation of men in a lighthearted way. The story of Shut Up & Dig is really just a stereotypically British male relationship dealing with a taboo conversation surrounding both their own well-being and also the disposal of countless dead bodies.
For me and Matt (producer), we knew from the start that this style of comedy (not necessarily laugh out loud but awkward and British) will only work with an incredibly capable cast and safe to say, we got incredibly lucky with both Arthur and Vincenzo as Ben and Kenny (respectively).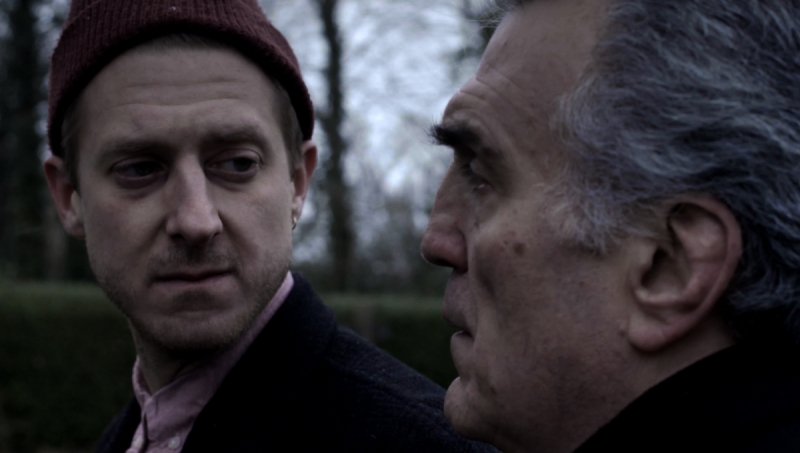 They were both excellent to work with and to watch back on screen (I have to say I was nervous first speaking to Arthur, considering as I had practically grown up watching him in Doctor Who).
Despite the message of this film being to "speak more openly and honestly with one another", I'll be frank and say it was really difficult at times as the crew were so experienced and all in employment. Managing a crew of people that were all employed – being employed myself. Obviously, hindsight is 20/20 looking back on your work but nonetheless, it's been an essential experience for me going further into my career to say the least and is something I'm genuinely proud to have created. There's a lot to the filmmaking process and the score is amazing.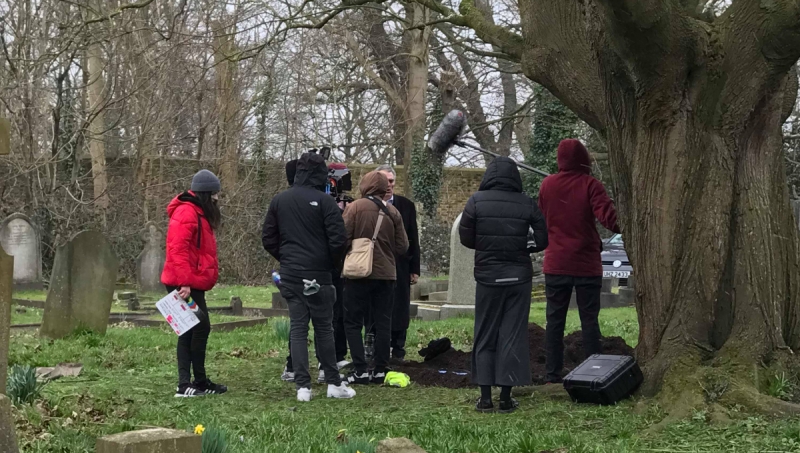 Best of all, I was very supported by my crew and the Roundhouse themselves throughout the process and I can't recommend the whole process enough to anybody that wants to create a film really. Don't be afraid of rejection I suppose.
Oh and watch the film. Let us know what you think.
Have your own incredible short film idea? Applications are now open for the And Now What? Film Fund, get financial support and mentoring to make it a reality.
The Last Word Film Fund is made possible by the support of the Ex Animo Foundation.