Exclusive access to the oldest grand music hall in the world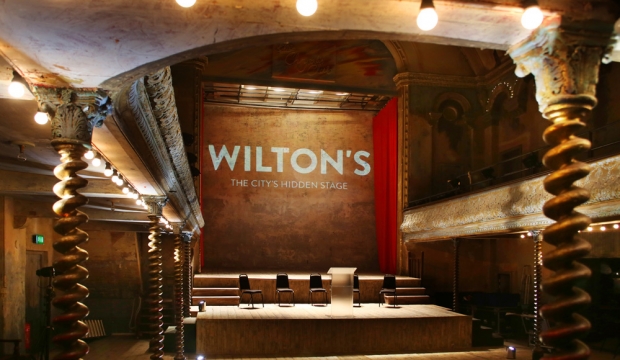 Here at the Roundhouse we are passionate about radio and podcasts, which is why we were eager to catch up with former Roundhouse Radio presenter, Max Levine, to find out what it was like creating a series of podcasts for Wilton's Music Hall.
I've spent the last six months interviewing time travelling magicians, impersonators, opera singers and drag bingo callers. The aim of these disparate, but always fascinating, meetings was to walk away with six episodes of a podcast that would show off the fascinating character of Wilton's – the oldest grand music hall in the world.
This wasn't my first foray into the world of Radio production. For over a year I presented the Roundhouse Radio breakfast show from the tunnels underneath the Roundhouse where the studios are based.
While I was with Roundhouse Radio I got involved with everything from radio documentary courses through to radio Sit-Com opportunities and a special partnership with 1Xtra for a Spoken Word competition – that would eventually bolster my successful application to join the Radio 1 team.
So one day, when Marie Horner, Senior Producer and unofficial mentor, rang me to talk about the possibility to make a factual podcast series about a building that has been everything from a rag store to a music hall and, at one point, a Methodist mission, I jumped at the chance.
Wilton's Music Hall is a very special place. In our series we bring to life some of the most famous stories from the building including its use for the filming of music videos like Frankie Goes to Hollywood's Relax as well as more personal stories from the Wilton's community – a group of people drawn together by this spectacular place to see music and theatre, sing, craft, and even go on walks.
I hope the podcasts we've created are relevant not only for Londoners, but for anyone engaged by extraordinary stories of people and their determination. And if they're not, let me know! If my time at Roundhouse taught me anything, it's that feedback is golden. Happy listening.
> You can listen to the rest of WIlton's podcast series with the Roundhouse here.