Interview with Warp Records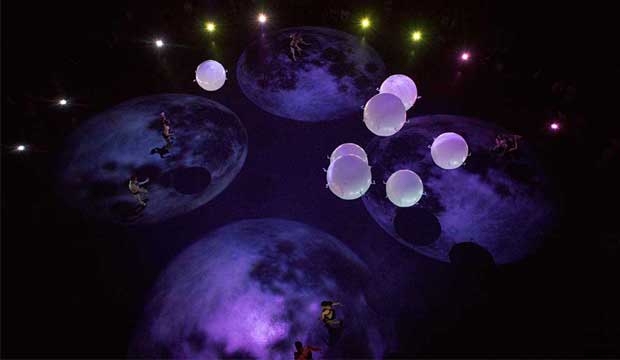 You've now only got until 28th August to see the installation people have been raving about, Wayne McGregor's +/- Human. We speak to Anna Jaskiewicz (A&R at Warp Records) and Warp artist Mark Pritchard, who's created music for the installation, about the label and the process behind producing the accompanying music.
Anna
Hi Anna. You have an impressive range of artists on your label, what do you look for in an artist before you sign them?
We collaborate with artists who see the world in a totally unique way. They're unpredictable, singular and timeless while reaching into the future. They want to build worlds of ideas around their music.
Warp is known for platforming experimental electronic music, was it the experimental nature and use of technology in +/- Human that drew you to get involved?
Yes – absolutely. Random International's longstanding experimentation with the autonomy, intelligence and collective behaviour of flying objects; Wayne McGregor's distinctive visual style and dynamic, sharp choreography, as well as the intriguing space of the Roundhouse, were the key elements that drew our attention to the project.
What's been the best thing about working on +/- Human?
Wayne has asked each artist to write a 7 minute piece to score an imaginary/undefined world, that each floating sphere represents. Seeing how the music, spheres, light and the dancers react as a group intelligently, in various ways to the audience, was certainly a very unique and special experience.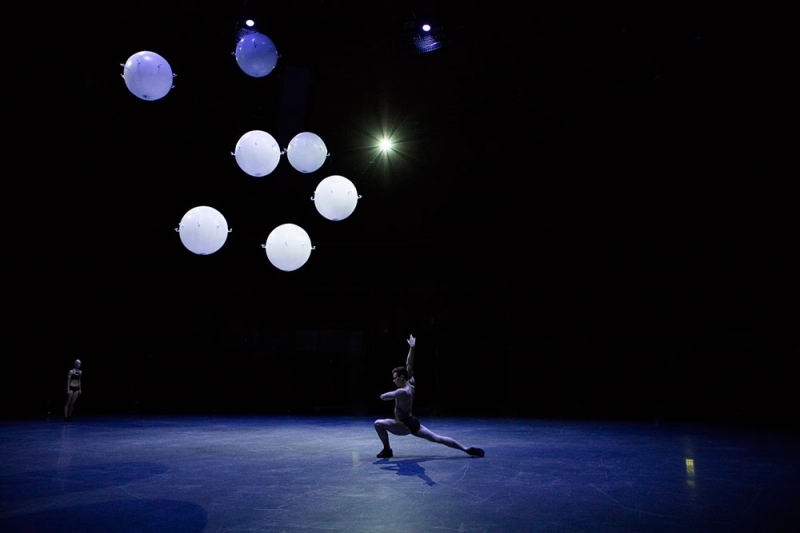 Mark
Hi Mark, what made you want to get involved in the project?
I was told there would be a mysterious flock of flying spheres! That in itself was enough. Also to be involved with a such a talented crew of people and I have always liked the Roundhouse as a venue. On top of that I have never made music for a ballet before so that was a new challenge.
Can you tell us a bit about the process of creating music for +/- Human?
When I spoke to Wayne on Skype he mentioned The Book of Barely Imagined Beings by Caspar Henderson, I also checked The Book of Imaginary Beings by Jorge Luis Borges. It was a great way to get my head into a creative place for this project. With the piece I made for the performance I started out tuning down bird noises that came from an instrument called a Mellotron. I think the lowest was 5 octaves down that was used as an intro to the piece.
Then I started layering up lots of percussion to create the rhythm track and added the musical elements to that. I had an idea of a general mood for it; other worldly and psychedelic and then the second half of it I wanted it to go into a darker area, so I layered up my musical saw around 20 times to create an era voice-like element. I had loads of fun.
With the +/- Human installation it's a combination of new pieces and unreleased ideas I had which I adapted for this; that's the first 12 minutes. I have hundreds of demos basically from the past 20 years. I just chose ones that I felt would fit with the vibe of the spheres and then developed them, trying to get a mix of different moods and emotions over the 20 minutes. The end piece is from my album Under the Sun, which I think is part of the reason for Wayne wanting me to be involved as he told me he really enjoyed it. I wrote another long piece but the track EMS just seem to fit better in the end.
Did it change the way you approached creating music?
Not really, I mean there was the book starting point and then I enjoyed watching various performances that Wayne had worked on, on YouTube, but once I start writing the music I'm not really thinking of concepts anymore, or anything really to be honest. I actively try and switch off from everything. I just let it flow and react to whatever is happening and let it evolve.
What do you want audiences to feel when they're listening to your music whilst in the installation?
A range of emotions hopefully that complement the effect of the spheres and lighting of the space. And ideally some escapism so people can drift somewhere else.
Grab your last chance to see (and hear) the +/- Human installation