My film: Mime and the 5 stages of grief
Online Film Fund winner Benjamin Neustadt talks to us about the concept behind his short film 'A Study Into Loss (Five stages of Grief)' and working with performer Thom Monckton.
I initially wanted to work with a performance artist of some kind; working with a mime – especially one of Thom Monckton's ability – was a great privilege. His level of professionalism, his crazy, creative mind-set, his energy – that he somehow keeps bottled up until he lets it loose on an audience or for a camera – is beyond anything I've ever had the privilege of experiencing first hand.
I wanted to do a silent study of a difficult topic and see how far the audiences' engagement and participation could be stretched. The idea is that the viewer should often feel lost as to what is happening, or why they are seeing something, perhaps leading to their own questioning as to how grief might be dealt with from their subjective view point.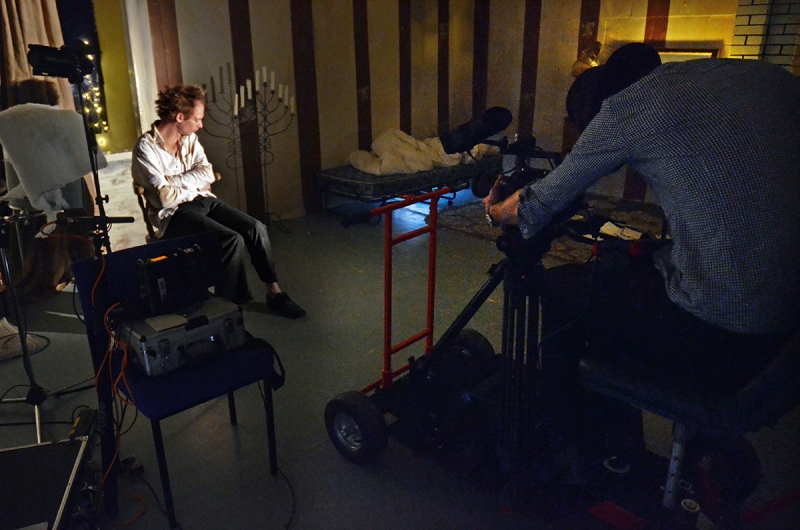 We developed the story from something which was a little darker at first, but that seemed to be too complicated an issue to explore simply through mime in 5 minutes.
This has been a major learning curve for me and I'm sure others involved. Lots of problems were encountered along the way, but they were mostly resolved. It's exciting to know that for the next project we embark on we'll have all this invaluable experience and knowledge gained from those who aided the video.
The making of the film required having the lucky support of very creative friends and family who were always willing to offer support and guidance. I also had amazing production support and guidance from Guy Larsen, as well as the people at the Roundhouse.