International Kissing Day: The best film kisses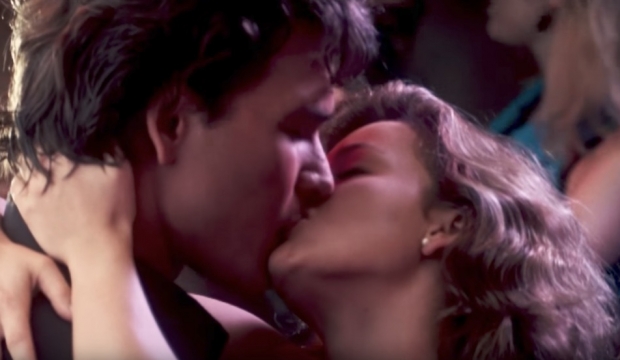 Today is International Kissing Day and what better way to celebrate this than a look at the best film kisses? We've got cheesy ones, tender ones, weird ones – the lot, and a couple of them feature in films we're screening on our Big Screen on the Beach.
Top Gun
What better way than to start with Tom Cruise – the international kissing 'maverick' of love – see what we did there?

Charlie's declaration of love, the suspense, Maverick's hands on her neck and then suddenly we're in a blue-lit room with Berlin's Take My Breath Away on the upwards slow fade. Oof.
"I was afraid that everyone in the tax trailer would see right through me, and I just don't want anyone to know that I've fallen for you"



Four Weddings and a Funeral
Another kiss in the rain – well, more of a torrential downpour actually. Charles realises he doesn't want the woman in the veil, but the woman in the storm. Carrie, so in love, forgets she's getting wet (which is weird – we've already said it was a torrential downpour).
"Is it still raining? I hadn't noticed".
Showing at BSOTB, 24 July.



The Notebook
It's more than likely this is on most people's list. This wet smooch is one of the most iconic. After a wait of seven years and 365 letters, every day for a year, this kiss better be worth it.
"I wrote you 365 letters. I wrote you every day for a year.
You wrote me?
Yes… it wasn't over, it still isn't over."


Dirty Dancing
It feels like it is their first kiss, although technically it isn't. Johnny has just mouthed to Baby that he's had 'the time of his life' and has 'never felt this way before'. They've just done that lift. It's all a bit much.



Gone with the Wind
Rhett Butler does the honourable thing and gives Scarlett O'Hara a kiss to rival any previous kissing experience and makes her almost faint. Impressive work Rhett.
"None of the fools you've ever known have kissed you like this have they"


Love Actually
Not the most passionate of kisses, but after one of the most innovative (or creepy, as some people view it. You decide which), declarations of love, Juliet scampers after him and gives him a kiss (we find this quite confusing, isn't it? Is it?)
 "To me you are perfect, and my wasted heart will love you until you look like [a desiccated mummy]".



The Lady and the Tramp
Yes it's a cartoon, but it's made us consider the possibility that spaghetti has romance-inducing powers. This can only be a good thing.
"Oh, this is the night, it's a beautiful night
And we call it bella note
Look at the skies, they have stars in their eyes
On this lovely bella note"


Cast Away
It's that music. It's four years later, it's the high probability that Chuck hasn't survived. It's Chuck driving away and Kelly running after him. It's that kiss in the rain (which must have felt so much better than kissing Wilson for the past four years).
"I always knew you were alive, I knew it. Everybody said I had to stop saying that, that I had to let you go. I love you, you're the love of my life"