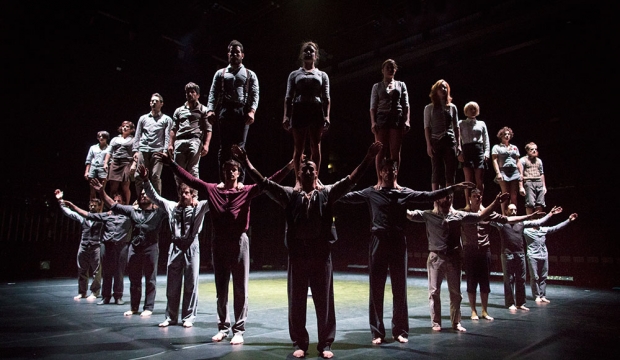 Our Circus Producer, Daniel Pitt, dashes any preconceptions you might have about circus and whets your appetite for our upcoming circus show, described by Guardian Stage as "Rock'n'roll circus, where everything is possible"
Circus. It's all clowns on tiny cars, jugglers, flying trapeze and a ringmaster in a red jacket and top hat all under a big tent, right? Wrong. Whilst there are still some traditional circuses like this, it has changed a lot in the last 40 years and I'm going to tell you how.
'Contemporary circus' is all about expanding what circus means. It incorporates theatre, dance, story-telling, borrowing from – and fusing with – other art forms and uses circus skills in new ways. Here at the Roundhouse we're proud to present and support its development, within our programme.
If we look back to its very beginning, circus has always been innovative – it was 'invented' 249 years ago when Philip Astley put together a series of performers and horse acts in a round building, in the Vauxhall Pleasure Gardens. It has always been kept alive by travelling artists, with a tradition of subversion and counter-culture. Contemporary circus is the logical, and exciting, current incarnation.
So what does contemporary circus look, sound and feel like now? You might find it in a tent in a field but it's more likely to be found in a theatre, in the streets, in a club, a warehouse – or anywhere else someone wants to put it! It's more likely to be a full-length show than a cabaret act. It'll use the physical skills, techniques and attitude of circus, but it might well use them in new ways. It might be more influenced by either theatre, physical theatre or contemporary dance, or live, digital or visual art. It might be risky, dangerous, weird, freaky or it can be beautiful, poetic, expressive, personal. I think the most interesting will always be relevant socially, culturally or politically.
Now we know what contemporary circus looks like, how does It's Not Yet Midnight…, visiting Roundhouse in April, fit into contemporary circus' broad spectrum? Compagnie XY perfectly encapsulates how the heritage of circus has been combined with artistic, theatrical and choreographic innovation to create something extraordinary. The company (there's lots of them – 22 on stage) live communally and travel constantly in the same tradition of touring tented companies. They train with immense dedication – they are world class in their skill level – and combine their acrobatics with dance, theatre, politics and social ideals, whilst retaining the risk and the spectacle of circus on a grand scale.
You could think of it as a ballet where the dancers throw each other through the air and balance on each-others' shoulders, as gracefully as they move across the floor. Or maybe it's like a traditional circus but all the performers are doing all the acts in one go. It could be a play without words – a masterclass in body language and movement – or an Olympic acrobatic competition that will make you think about the world around you, rather than just their physical skills. However, you'd like to think of it we can guarantee you It's Not Yet Midnight… is extraordinary, pertinent, beautiful, emotive, important entertainment and I hope you can see it.
See It's Not Yet Midnight… for yourself from 10 – 23 April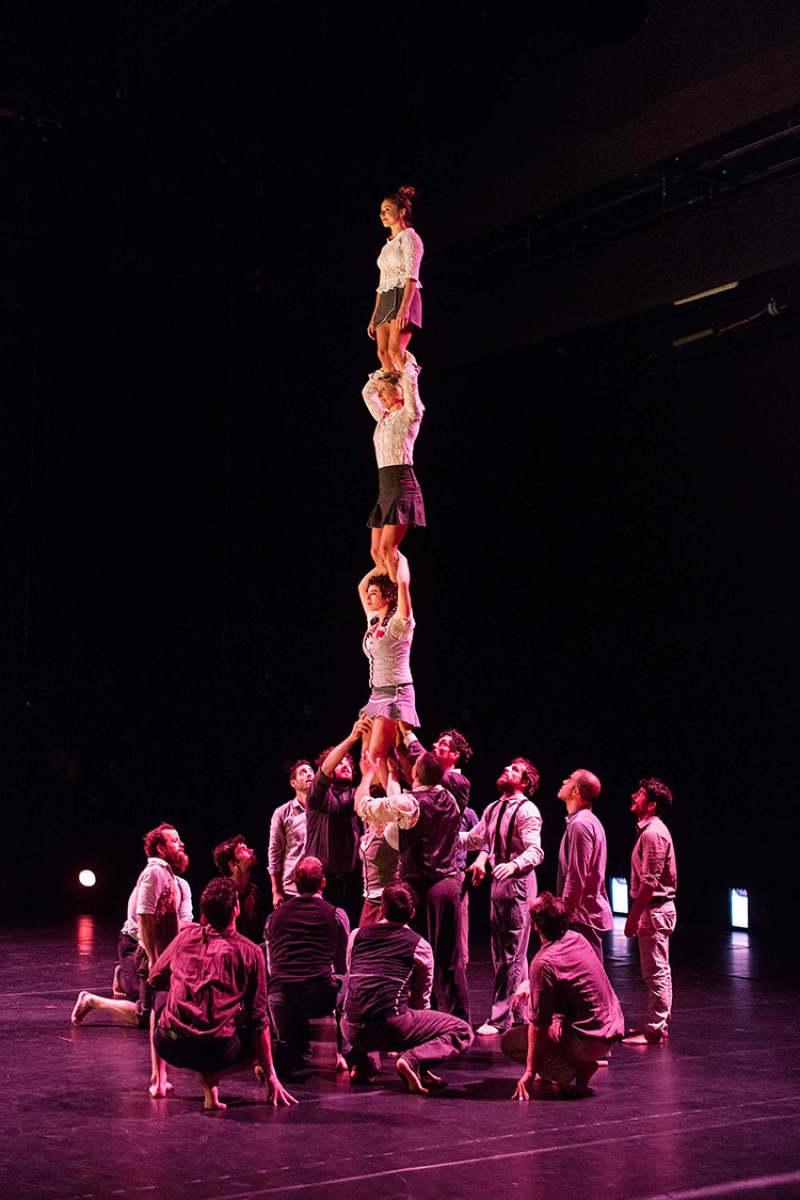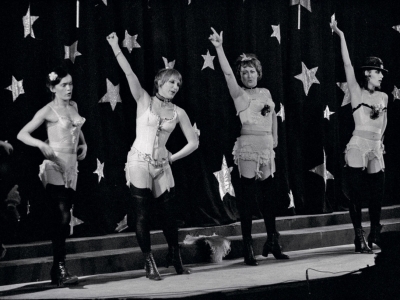 Nearly 50 years of circus at the Roundhouse!
Since 1969 the circus has played host to some extraordinary circus performances
Read More
Images © David Levene