Are creative subjects valued enough in the UK?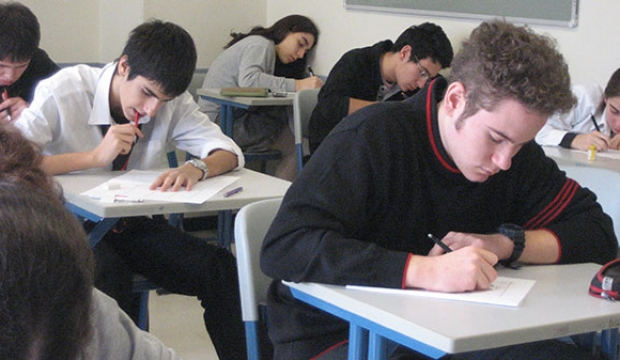 Roundhouse Youth Blogger Liberty Martin explores the impact of the new English Baccalaureate on the UK creative industries…
To an outsider, the question may not seem that controversial: 'Are creative subjects valued enough in the UK education system?'. In a world of Brexit and Donald Trump presidencies, it's unlikely to get a slot on Question Time. And yet, as I walked around my school asking that very question to teachers of creative subjects on a rainy afternoon, I got a lot of raised eyebrows, restrained frustration and 'oh-my-gosh-does-she-know-what-she's-getting-herself-into' facial expressions.
"No" was the definite answer, sometimes paired with an incredulous laugh and once repeated several times in annoyance for emphasis. By contrast, I asked a history teacher the same question and his response was pretty nonchalant.
Just 'No', of course, isn't a very useful answer when it comes to researching a topic to write about, so I urged my interviewees to elaborate further. The agreed-upon reason why the arts aren't truly valued in UK schools was something that we all can't stand from time to time: government policy.
Enter stage right the new English Baccalaureate (also known as the EBacc). The EBacc is a school performance measure that allows people to see how many pupils got a GCSE C grade or above. The EBacc consists of a group of 'core subjects': English, Maths, History or Geography, the sciences and a language, and therefore excludes any arts subjects (e.g. Art, Music or Drama). In June 2015 it was announced that all pupils starting Year 7 in September 2015 will be expected to take the EBacc subjects when they do their GCSEs in 2020.
There is a well-founded fear that if arts subjects aren't in the EBacc then they will be side-lined by schools, since they won't be as valuable to their league tables and funding. In other words, schools will be less likely to push students to do creative subjects because they don't contribute to their position on league tables. This decision has been met by protest by teachers of creative subjects, including a House of Commons petition that was signed by over 100,000 people. It's not just teachers that are unimpressed with the new EBacc – renowned leaders of the creative sector, like the Royal Opera House and Nicholas Serota, the director of the Tate art museums, have called the government out for making a mistake in excluding the arts from the EBacc.
But what are the effects of not giving creative subjects their deserved spotlight? Well, if schools aren't given sufficient funding or time to provide their students with creative opportunities, then the only children who will be able to access the arts will be those who can pay for the extra-curricular activities or go to schools who can provide these opportunities themselves, most likely public schools. This could mean the voice of those from lower incomes will disappear from our much-loved TV and film screens, writing rooms, bookshelves, catwalks and galleries.
In addition, we could be restricting the workforce for one of Britain's most important industries. In 2015 it was revealed that the UK's Creative Industries are worth £76.9 billion annually, which means it makes £8.8 million every hour and accounts for 5.6% of UK jobs. As for more 'academic' industries, maths and science often work in tandem with the arts in order to produce great results; for example, part of Apple's success is that Steve Jobs hired artists and was inspired by the humanities. Not to mention that creative subjects can equip kids with vital skills and qualities that academic subjects don't necessarily stretch, like emotional intelligence, self-criticism and self-expression. These 'soft skills' are sought after by employers, who have complained that they are difficult to find in today's graduates. If we don't give creative opportunities for children at the average school, who will continue to fuel and innovate our industries in the future?
There seems to be a disconnect between the reality of everyday British life and the workings of a typical British classroom. From Shakespeare to James Bond to Adele, the British arts have been celebrated around the world. If we want to sustain our global reputation and love for art and culture, then the education system needs to reconsider how we nurture our budding artists.
photo credit: ccarlstead Writing Exams via photopin (license)