Introducing: Chris Redmond of Tongue Fu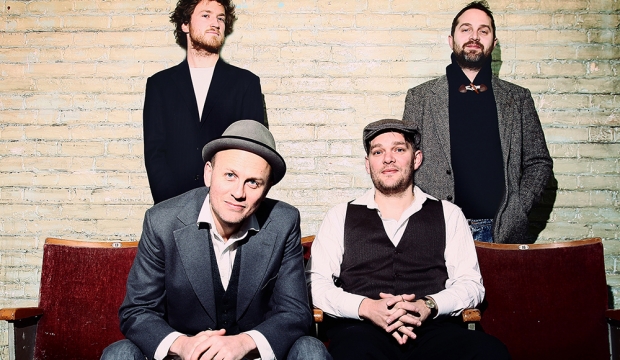 Tongue Fu, the UK's liveliest spoken word show, will land in the Main Space as a part of The Last Word Festival on 3 June.
The show will bring together a stellar line-up of some of the sharpest poets, storytellers, rappers and comedians, including Irvine Welsh, Hollie McNish and Beardyman, as they perform with jaw-dropping improvised soundtracks from the genre hopping Tongue Fu Band and animations from design studio CR&D.
We speak to founder and poet Chris Redmond on how he prepares for a live show of off-the-cuff spoken word and poetry…
What sparked your interest in the Spoken Word?
I read Howl by Allen Ginsberg a long time ago and got very excited. I'd never read anything like it. Then I saw him read and it blew my mind. I'd never been so excited by an old man talking. Or any man talking. Not long after that I saw Slam – the film with Saul Williams. My head exploded and I've been obsessed ever since.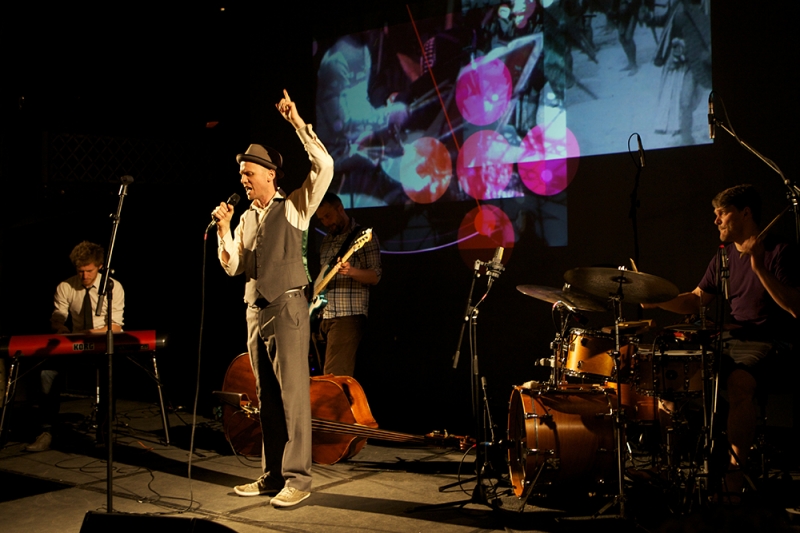 What would you describe as your influences?
Music is a big influence. And the way sounds affect me. That can be the rhythm in someone's breathing, the thunder of a train or a peculiar sequence of words tumbling out of a poet's mouth. The sounds move me as much as the meaning ascribed to them.
I'm hugely influenced by my peers. There are some amazing writer-performers working today. I learn from watching and listening to them.
I like novels that move between realism and hyper or magical realism; Olaf Stapledon, Kurt Vonnegut, Mikhail Bulgakov, David Mitchell are good examples. I like to be made to laugh and cry and think, preferably in quick succession or at the same time.
I am pretty much in awe of the world and all it's incredible inhabitants – in spite of my unending anger, frustration and cynicism about the behaviour of some of us foolish humans.
Considering the show is based purely on improvisation, how do you prepare for a live show?
There is only one rule for Tongue Fu – there is no rehearsal. So we're not allowed to prepare together, but I do obviously give some thought to what I want to do, where I want to take an audience and how that's going to fit in with the other people on the bill.
I think about ways of setting up the band that might make it fun for us all or push us somewhere we haven't been before. I usually walk onto the stage just before I'm ready so I'm not too complacent.
What sensations do you experience when you perform?
Ha! That depends on the audience and whether you're in the right place.
With Tongue Fu, I'm pretty confident we're going to have a great time, so my feelings are excitement, connection, alertness and riding the adrenaline. There's a lot of energy in the show. I have a lot of love for it, the people I perform with and the audiences who come to see us.
But we've also been doing it for so long I've come to feel at home on stage with Tongue Fu. I have done stuff either on my own or with the band, where it's not been so easy and that's great too, because you have to dig deeper, ride the nerves and find new ways to connect with people.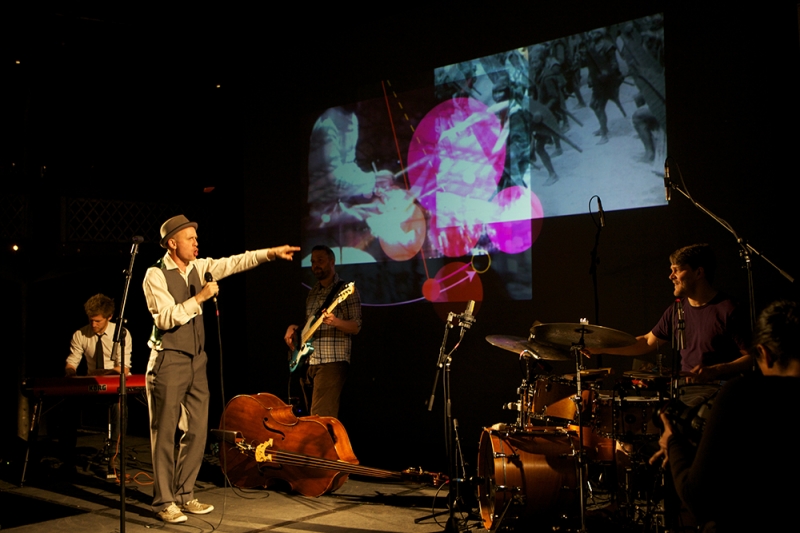 WHAT

CAN

AUDIENCES

EXPECT

FROM

YOUR

FORTHCOMING

PERFORMANCE

AT

THE

LAST

WORD

FESTIVAL

?

Incredible artists performing with awesome music that is being made on the spot by a band of extraordinary improvisers. PLUS beautiful crafted spontaneous animations.

It's a big space, so we're going to make it a bigger show – visually and also with the artists we're getting in. It's all about trying material in new ways, pushing ourselves to be in our nerves, to collaborate and trust in the moment.

It's going to be brilliant. It's such a lovely bill and such a great space to be playing in.