Event Profs Love Super Sunday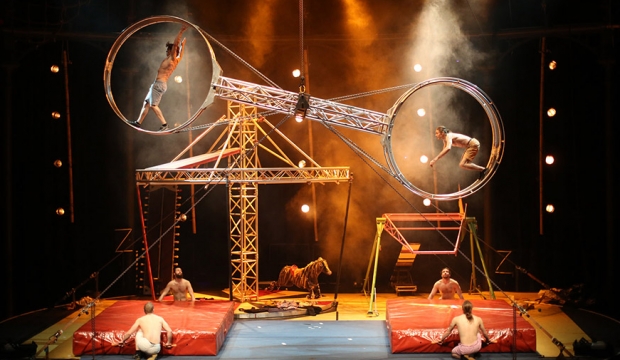 Award-winning Finnish ensemble Race Horse Company took to the stage as part of CircusFest 2016, getting pulses racing with their raw acrobatic skills, edge-of-your seat stunts and a twisted sense of humour.
The Roundhouse Events Team invited some very special guests to experience the show for themselves.
Josef Jammerbund, Head of Events at The British Fashion Council said: "What a remarkable, fascinating show. It truly shows how versatile the Roundhouse is for all sorts of different events".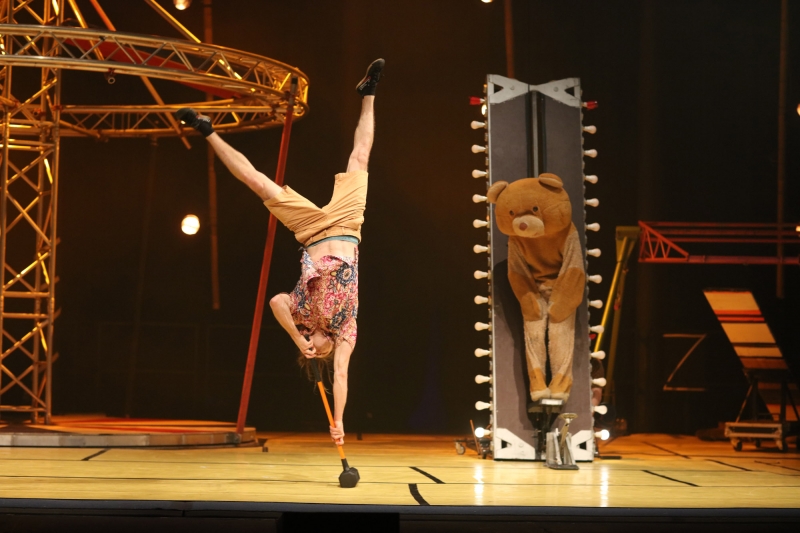 Super Sunday featured the epic wheel of death, a human catapult, trampoline stunts and a special appearance from a rather weathered-looking teddy bear.
Our Guests were particularly impressed by the tetterboard, which saw the show's stars propel each other higher and higher incorporated with death-defying leaps and flips, and a rather amusing catapult stunt where one rather beautiful star was blasted across the stage into a waiting canopy.
Tom Allott, Development Manager at Secret Cinema enthused "We had a blast! That final sequence on the spinning contraption… Amazing. What a talented bunch of Nordic men!"
Race Horse Company was set up in 2008, in order to bring audiences a completely new kind of contemporary circus based on aesthetics of chaos, humour and surprise.
Ben Paris, Sales Manager of Food By Dish summed it up perfectly, saying "It was brilliant and weird and wonderful and hilarious all at the same time. We loved it!"
For more information on how you can use the Roundhouse for your next creative event, e-mail the events team or call Hannah on 020 7424 6771
Images © David Levene