"Motherhood is extraordinary, it shouldn't be considered a niche topic"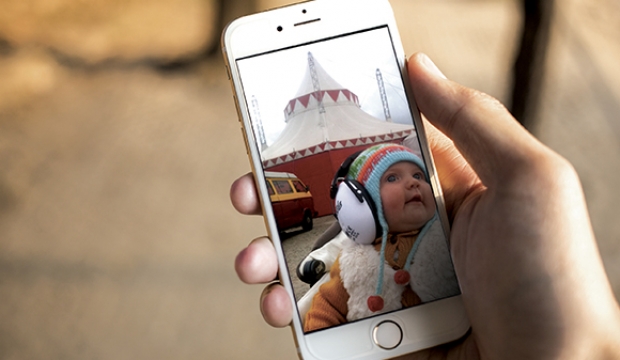 MES: Me, Mother. is an exciting new multimedia project exploring motherhood from the perspective of circus performers, and premières at this years CircusFest, from Wednesday 20 – Saturday 23 April.
To create the show, London based multimedia studio MES have teamed up with Matilda Leyser, who works as a writer, mother and an Associate Director with Improbable.
We caught up with Matilda during rehearsals and asked her about her experience in the industry and what audiences can expect from this exploration of motherhood…
How long have you been a performer and how did you get into the industry?
I began by working in contemporary dance, and later trained in circus at Circomedia in Bristol. I decided to move into circus because I loved stories. A lot of the dance I was involved in was quite abstract, and circus seemed inherently more dramatic and theatrical, and that appealed to me a lot.
I worked professionally as an aerialist for ten years, collaborating with dance & theatre companies, whilst also making my own circus theatre work. Since 2008, I've focused more on ground based work, mainly with Improbable, who do all kinds of different theatre.

Image: Grania rehearsing for Me, Mother.
What was the inspiration behind Me, Mother. and how did you become involved in the project?
The project was actually conceived by John Ellingsworth and Duncan Wall, two childless men! They'd been in contact with many colleagues who were going through the extraordinary transformation of motherhood, and were interested in how this impacts on circus performers.
I got involved because I have a circus background, and since becoming a mother in 2012, I've set-up a national initiative called Mothers Who Make, which explores the relationship between motherhood and creativity. Quite often, we're fed this message that we have to compromise on either our creative work or our mothering, and I'm interested in how we can do both to the fullest.
I find the juxtaposition between motherhood and circus really interesting. When I was a circus performer, people would say "that's amazing, that's extraordinary". Now people ask what I do, and as a mother, they pass very little comment. From my point of view, motherhood is more extraordinary in terms of my personal experience. Circus involved a lot of boring, repetitive training, but motherhood is a constant challenge on every level.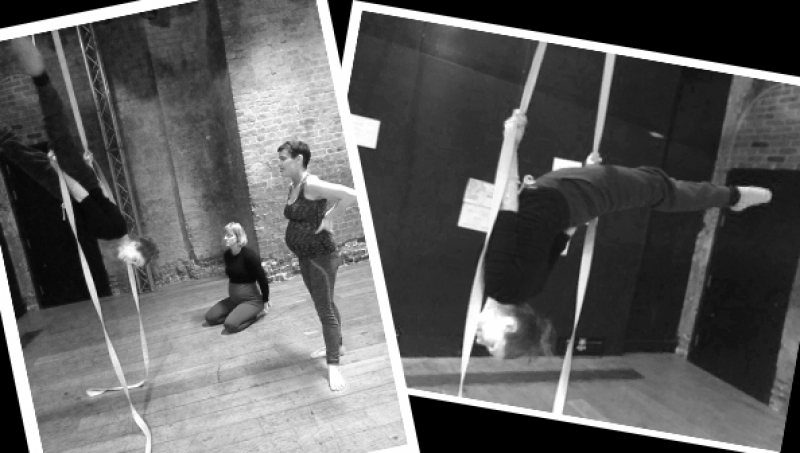 Image: Grania, Linn & Matilda rehearsing for Me, Mother.
What can audiences expect from Me, Mother.?
Don't expect a stage full of prams or baby toys! We're keen to challenge the assumption that a show like Me, Mother. is only suitable for other mothers, or that once you become a mother, you only make boring work about being a mother.
Me, Mother. features five women who are at different stages of their mothering, one performer who isn't a mother yet, two who are pregnant, and two who have given birth, and explores the parameters of where fact and fiction meet. Telling a story inevitably fictionalises it, so you can expect some true and fantastical stories about what it is to go through this incredibly ordinary and extraordinary rite of passage that is motherhood.
We also look at challenges and risk. For most circus performers, their work involves some sort of relationship with risk and we explore how becoming a mother changes that relationship.
Who do you think Me, Mother. will most appeal to?
It will appeal to anyone who has a mother! Not just mothers, but also women who are not mothers, and men as well. Motherhood is an extraordinary thing, and we've all been mothered. It shouldn't be considered a niche topic.