Roundhouse welcomes new office tenants Bucks Music Group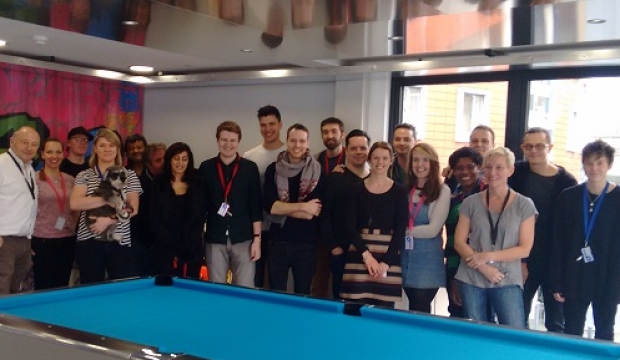 Bucks Music Group have been long standing supporters of the Roundhouse as Icon Members and so when they mentioned that they were looking for a new home, we jumped at the chance to have them be part of our new office building.
Founded back in 1967, Bucks Music Group is an international and independent music publisher. They have a rich musical heritage and were responsible for developing the careers of legendary artists such as David Bowie, Black Sabbath, and the Rolling Stones. Today their current roster of artists includes Peter Doherty, Simple Minds, Matthew Herbert and Charlotte Church (via BDi Music).
We were pleased to welcome Bucks Music Group to the Roundhouse Gala earlier this year, held to raise vital funds to support the charitable work of the Roundhouse. Bucks Music Group helped us to raise nearly £1m with their support of the event, and also introduced us to singer-songwriter Charlotte Church, one of their guests at the event. Charlotte has since become a great supporter of the work we do in our studios helping over 3,000 young people every year to realise their potential through creativity.
We were then lucky enough to welcome Charlotte to the stage this summer as part of Utopia: Live Lates.
We're excited to start sharing our new building with Bucks Music Group and look forward to discovering what other opportunities sharing an office space with them will bring.