Live Broadcast: Polarbear's Back Down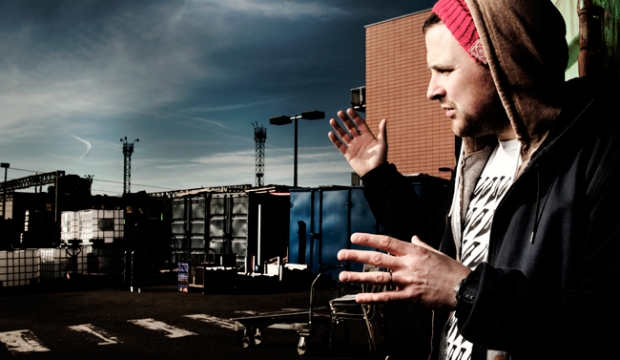 With The Last Word festival kicking off tomorrow we are pleased to announce that we'll be live broadcasting Back Down by Polarbear on Wednesday 20 May
The highly-anticipated first play by award-winning Polarbear aka Steven Camden is a must-see coming-of-age story that's funny, moving and insightful.
Stay tuned after the performance and join us for a post-show talk with Steven Camden, Director Tessa Walker and the cast Waleed Akhtar, Sam Cole and Lawrence Walker.
They will be taking your questions about making the show, touring to non-theatre venues, making a career in spoken word and theatre and some of the issues raised within the show
Join the discussion and tweet your questions now or on the night to #BackDown
Back Down by Polarbear runs until Sunday 24 May.
Photo © Idil Sukan