What happens when young musicians work with world-class artists?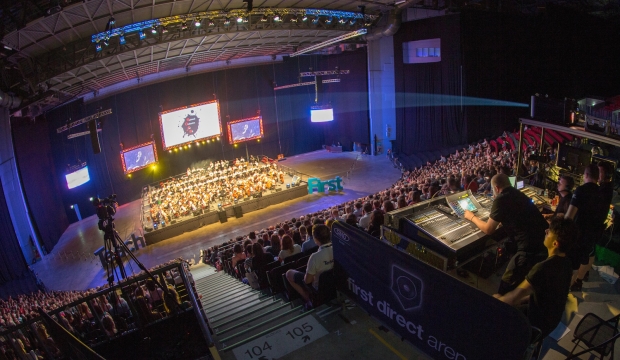 This year, Call to Create are celebrating young creativity in a season of multi-discipline performances and moments co-created by young people and established artists from around the world.
One of these performances is Where Music Meets produced by National Orchestra for All (NOFA). At the heart of this project is collaboration between exceptional musicians and creative young people. Artistic Director and Founder Marianna Hay explores the question, what happens if young musicians are allowed to share a creative process with world-class artists?
When planning a collective creative music project led by young people and powered through collaborations with East London Arts And Music (ELAM), the Junior Department of the Royal Academy of Music, Kuumba Youth Music and the National Youth Jazz Collective, we had to ask ourselves some BIG questions and take creative risks.
What could we achieve if, for instance, we connected young musicians new to music-making but passionate about Tchaikovsky or Dub Step and Kode 9? What if we then linked them up with a young near-virtuoso classical musician and a young jazzist who could give Brubeck and Monk a run for their money? What might happen if then a young rapper got involved?
Where Music Meets is a composers' collective formed of 25 young people working in both digital and physical spaces. Working with leading artists, they will create and perform a new work that explores their different musical pathways, deploying cutting-edge 21st century technology within orchestral parameters. The aim is also to create a groundbreaking piece that celebrates the UK's extraordinary youth music and arts scene.
The creative process began with a two-day workshop in March 2015. Using the opening motif of Beethoven's 5th Symphony as a starting point, award-winning jazz musician, composer and educator Issie Barratt led the collective through a day of jazz improvisation, culminating in an informal sharing of this 'first movement' of the new work.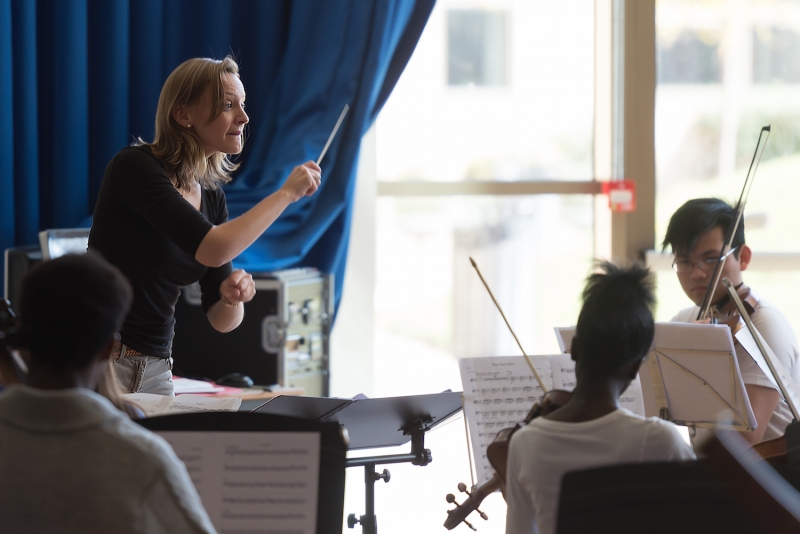 The second day saw the collective worked in the studio to record their parts from the first movement, subsequently re-mixing and re-working this into a 'second movement' using tools such as Logic and Garage Band.
What happens now? NOFA's renowned composer-in-residence Nathan Theodoulou, with input from the members of the collective and internationally acclaimed DJ Will Kennard from Chase and Status, will take all these ideas and re-work them into a final symphonic piece, also named Where Music Meets. The members of the collective will perform this piece alongside the National Orchestra for All to an audience of over 3000 at the First Direct Leeds Arena on Wednesday 29th July 2015.
What we found from the first two days of the process was that the young musicians relished the opportunity to be equal partners in the creative process alongside world-class artists
The space they were given allowed them to explore new techniques and share their creative experiences with the collective. We hope that, over the coming months, Where Music Meets will create an important new work that reflects the diversity and creative brilliance of our young people. We also hope it will have a significant impact on them in non-musical ways.
We don't yet know exactly what Where Music Meets will produce, but we are very confident that if we trust a diverse of committed young musicians to create a piece together, something very interesting, unexpected and artistically significant will happen. Stand by for Beethoven like you've never heard him before.
> Find out more about the Where Music Meets project
> Read more on the Call to Create blog