What is a relaxed performance?
We hope to make sure everyone can enjoy brilliant performances at the Roundhouse so we'll be hosting a relaxed performance of Circolombia's brand new show Acelere on Saturday 2 May. This show will be our first relaxed circus performance and the first of its kind in our Main Space.
We spoke to Heather Wildsmith, Cultural Development Manager for the National Autistic Society to find out what relaxed performances are all about…
Can you tell us what the National Autistic Society does?
The National Autistic Society (NAS) is the UK's leading charity for people with autism and their families. We provide information, support and pioneering services, and campaign for a better world for people with autism.
Can you tell us what you do at NAS?
I am the Cultural Development Manager for the NAS and work with cultural and leisure organisations to help make what they do more accessible and enjoyable for people with autism and their families.
What kind of challenges do people with autism face when accessing the arts?
People with autism have difficulties socially communicating and interacting with people so unless the staff have some understanding of this very complex condition it can be very difficult for them to actually journey through a building to access a show, exhibition etc.
They can also have sensory difficulties so for example bright, harsh or strobe lighting can be really difficult to cope with as are loud sounds, unexpected bangs and other loud distractions which prevent them from being able to focus on what they have gone to see.
How does engaging with the arts help people with autism?
People with autism are people and the arts should be available to them for the same benefits as they are for everyone. However using drama and theatre has been shown to be very helpful to help people with autism interact and communicate and can raise self esteem. Attending live theatre events engages some people with autism in a way that TV and DVD is not able to. Being able to engage with the arts also decreases the chances of being socially isolated and by having a shared focus they are able to enjoy something alongside others without the pressure of having to interact with their neighbours if they do not want to.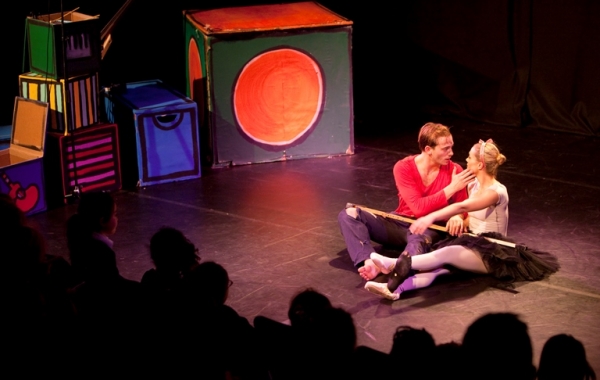 What is a relaxed performance and how does a relaxed performance differ from a standard performance?
With an autism friendly/relaxed performance we look at how we can reduce some of the sensory aspects so we reduce the sound and lighting levels where needed, take out strobe or some flashing lights and any unexpected bangs/noises. If the auditorium is very dark the house lights are raised a touch. Audience members are able to walk in out of the auditorium as they need to and there are designated quiet areas as these help with stress levels. The staff are given some training so they have some basic understanding of autism and the cast are given a briefing as to how different this audience may react.
Why are relaxed performances important?
People with autism who have sensory difficulties are unable to filter out whatever they find difficult so they are unable to enjoy what they have gone to see. The sensation can be very painful and the stress and anxiety they cause makes it impossible for them to be able to attend. The result is that some families are prevented from attending something as a family and often siblings miss out on what their friends are able to attend.
For some by attending something first which has been adapted to their needs, can give them some confidence to try another show without any changes however for a lot of people with autism they will never be able to cope with the sound and lighting levels of a typical show.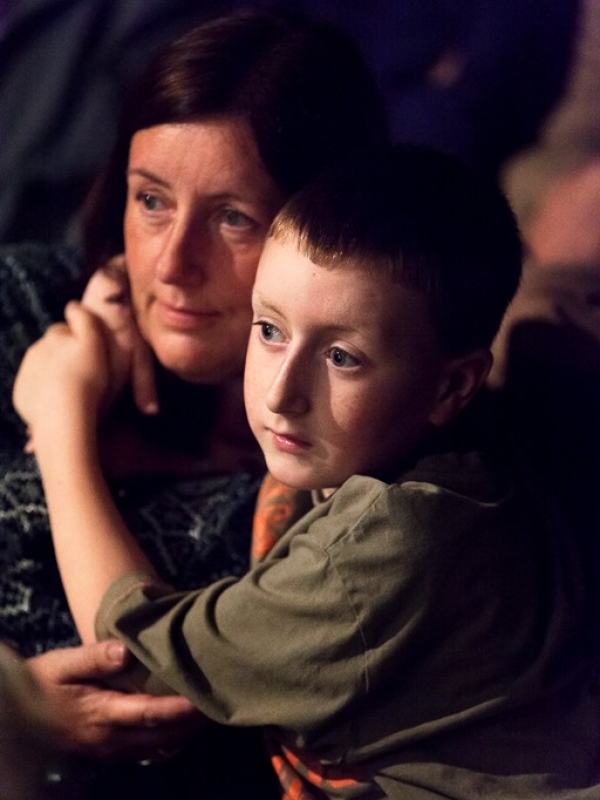 Image © Alex Rumford, from War Horse at The National Theatre
National Autism Week is coming up at the end of this month, why is it important to raise awareness about autism and how can people get involved?
Over 700,000 people have autism in the UK, and we want a world where all people living with the condition feel part of their community and the wider society, and ultimately get to live the life they choose. This will only happen if we can increase public understanding of autism. We have lots of fundraising activities planned for World Autism Awareness Week, so find out more and get involved.
What's your favourite memory from a Relaxed Performance?
There are so many! Seeing so many people together with autism enjoying themselves and being able to be themselves, watching a family unit being relaxed and enjoying themselves as they know that their neighbours understand why their child suddenly makes an involuntary noise or movement. Seeing how the theatre staff really enjoy these shows and comments from cast members of what a great thing to be involved in. The wide smiles on people's faces as they are leaving because they have had such a great time.
One of my favourite and most memorable comments was "Today we felt that we were swimming with the tide rather than swimming against it as we usually do".