John Hegley talks about all things performance poetry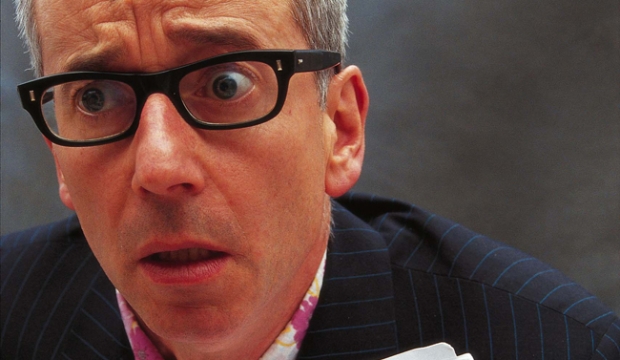 Last week, spoken word artist Cecilia Knapp paid a visit to best-selling comic poet, John Hegley to find out all about his eccentric take on poetry and the new show he is bringing to The Last Word festival in May.
If you had to sum up what you do in three words, what would it be?
Comic, Lyric, Poet.
Brilliant, that's very concise! How did you get into performance poetry? How did you find out that was a thing you could actually do?
It's an interesting this phrase performance poetry. I think once you're up there saying your poems, you're actually performing them. Some people might be poor performers, some not so poor, but to me, it's all performance.
The phrase performance poetry didn't exist when I started out; I see what I do as maybe, comic poetry. Performed comic poetry. I've got a couple of poems that are really performance based, where the performance is so important in them, it's part of what the poem is itself. So yes, there are some performance poems but I wouldn't necessarily say I was in that genre.
Do you think that the minute you read a poem out to an audience, you are a performance poet?
Yeah! You're a performing poet! I also call myself comic and lyric, and I think in that way you give yourself some leeway. Michael Longley, who is a very venerable poet once said on the radio 'I'd be very wary before calling myself a poet!' So in terms of helping people understand what I do, yeah I'll say I'm a poet, but it's also more than that.
Do you think there's a certain style of poetry that lends itself more to being performed in crowds and certain settings?
I suppose there is but at the same time, you could take any poem off a shelf and really perform it and make an amazing performance or a dance out of it. I could make a poem, or a dance or song out of any poem on my bookshelf. So it's more about the performer themselves than what's being read. They can bring it alive. They can make it entertaining.
Some people might describe your style as unconventional and comic – where did that start for you, where did you get your inspiration from to be that kind of performer?
Well I used to perform on the street and to get people engaged, you really had to be big. So I did some of my poems on the street and there weren't that many people actually out in Covent Garden piazza at the time doing poetry so that was the starting point of performing my poetry, although I'd been performing a long time with children's theatre companies. But again, for the kids, you have to pull them in, engage them. You can do that quietly, it's about being engaging when you're performing in whatever way that is. To read your poem and utterly engage you and take you in.
You're bringing a new show to The Last Word festival, tell me a bit about it.
It's a comedy, set in a hotel. The owners of the hotel think it's a lot grander than it is – I think that's quite a universal thing, delusions of grandeur – we're all guilty of that to a certain extent. I also explore my relationship with my grandmother and my sister within the show.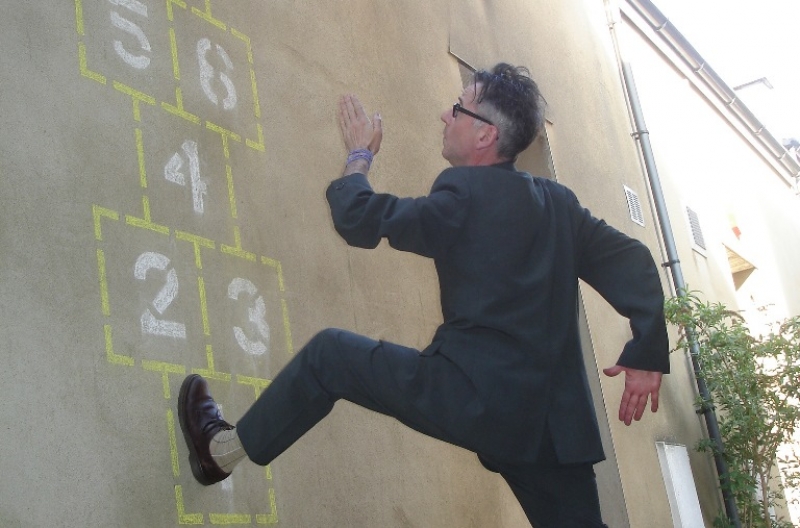 You don't just work with words. Tell us about your use of song, music and illustration in your work.
Well, I've always sung. I find that music, and also comedy, help engage an audience and draw them in. Also, I've always drawn. It's the thing I've been doing for the longest time! Since I was 4! Some of my illustrations will be included in the show.
Does the diverse range of spoken word theatre emerging at the moment excite you? For example, I'm working on a show which is different to yours in the sense that it doesn't engage with the audience, it's quite linear and serious!
Definitely! It's interesting. I'd like to play with the idea of not breaking the fourth wall one day. I don't always necessarily focus on narrative in my work either.
You do a lot of work in schools with young people. Does it help that spoken word is becoming more recognised now when you're working with young people?
I suppose to a certain extent. But as I said, you could take any book off the shelf and if you are dynamic and engaging, you can get kids excited about what they're learning. It's important to creatively engage them like this so that you could pick up any poem and perform, or teach it in a way that excites and utterly captivates them.
So what's next for you?
Well I'm looking forward to the show, I'm adding to it all the time. I'm also looking forward to learning from it and trying new styles and ideas out in the future.
So even though you're an established poet, you're still developing and changing and learning?
Absolutely!