Dusty Limits tells us what he wants for Christmas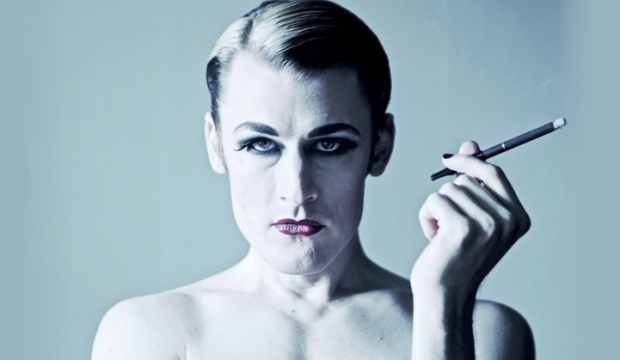 Trailblazer of the new cabaret scene and multi award-winning Dusty Limits is a singer, comic, actor, writer and director of the Black Cat Cabaret. He talks to us about his forthcoming show The Night Before Winterval, what audiences can expect and what (or should we say who) he wants for Christmas.
So Dusty, what are you working on at the moment?
I'm producing, directing and hosting a new regular cabaret show at the gorgeous Scarfes Bar at Rosewood London, which is a kind of immersive show based on a country house party. I'm also doing preliminary research for a show based on The Bacchae by Euripides, but that's in the early stages. And various regular cabaret shows that I do in London and elsewhere.
How did you get into performing and singing?
Slightly by accident. I auditioned with a friend for a student production of The Rocky Horror Show on a whim, and to our surprise we were cast (as Frank and Magenta, respectively). And I loved doing that so much I caught the acting bug and went on to be an actor and director. That was 1992, so you can now guess how old I am!
You have written and directed The Night Before Winterval, tell us more
I came in for a meeting at the Roundhouse to discuss another project and it came up that there was a slot for a Christmas show. I pitched an idea, which was a kind of follow-up to a show I directed at the Arcola called The Winter of Our Discontent. It's very exciting to be directing something at such a prestigious venue and one with such an extraordinary history. The Night Before Winterval is a show for anyone who finds Christmas a difficult time and especially anyone who doesn't buy into this totally commercialised version of what is essentially a pagan festival.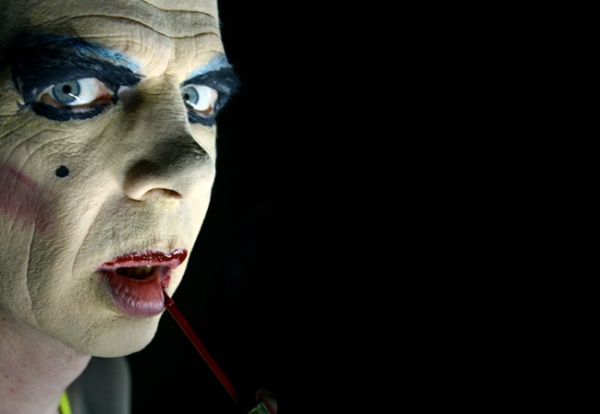 The line-up includes some of the leading lights on London's new cabaret scene, can you tell us more about who's performing and will they be doing?
David Hoyle is a truly remarkable and unique artist. I'd call him a 'performance artist', which he is, but he's also funnier than any stand-up, he's a superb painter, and he has a tremendous intellect and passion. He's been a hero of mine ever since I saw 'The Divine David' back in the day.
Fancy Chance is a spectacular neo-burlesque performer and clown who has created a new character, Tinsel Von Du, just for this show. Tinsel is a delusional showgirl with limitless ambition, a parody of everyone who posts videos of themselves singing R'n'B who perhaps should know better.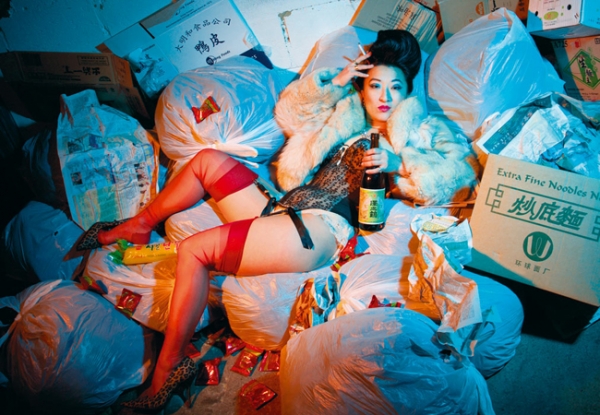 Tom Baker is a brilliant musician who will be singing and playing his trusty accordion and giving us all a taste of the true meaning of Xmas and channelling the Grinchy spirit of Tom Lehrer.
Das Ungewinster is a creepy clown, very inspired by the work of Edward Gorey, whose routines will embody some of the darkness of Christmas; the shadows cast by all those gaudy lights.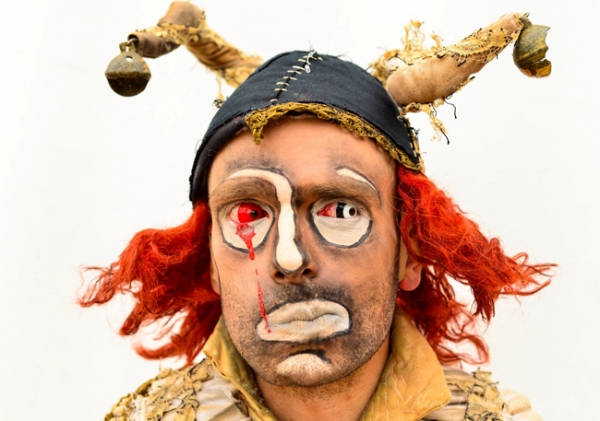 Kalki Hula is a circus artiste, a phenomenal hula performer, and a terrific actress. Her routine is a tribute to everyone who ever had a bit too much to drink at their office Xmas party.
We also have a cameo from a certain Regal Entity, who will be providing the traditional speech (s)he does every year.
What will you be doing this Christmas?
Probably going to an 'orphans' party, or else spending it alone, as I've done many times very happily.
What have you asked Santa for this Christmas?
Bradley Cooper.
We hope you get what you wish for!