Introducing: non zero one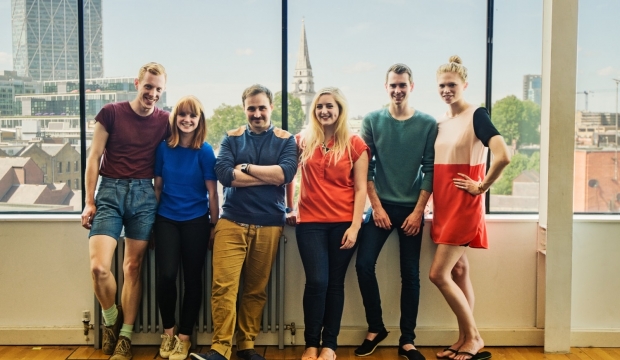 Creators of groundbreaking, immersive theatre, non zero one take their audiences on a journey of discovering often beginning with a simple pair of head phones.
Made up of Sarah Butcher, Iván González, Cat Harrison, John Hunter, Fran Miller and Alex Turner, non zero one combine backgrounds in performance, dance, live art, photography and multimedia to create exciting and unique theatre that's anything but conventional.
Beginning with an audience of just six people in 2009's Would Like to Meet, their productions have grown over time, becoming more and more ambitious and mountaineering at the Roundhouse promises to be their biggest project yet.
And in case you're not familiar with non zero one, we thought we'd introduce you to the company with a round-up of some their work so far…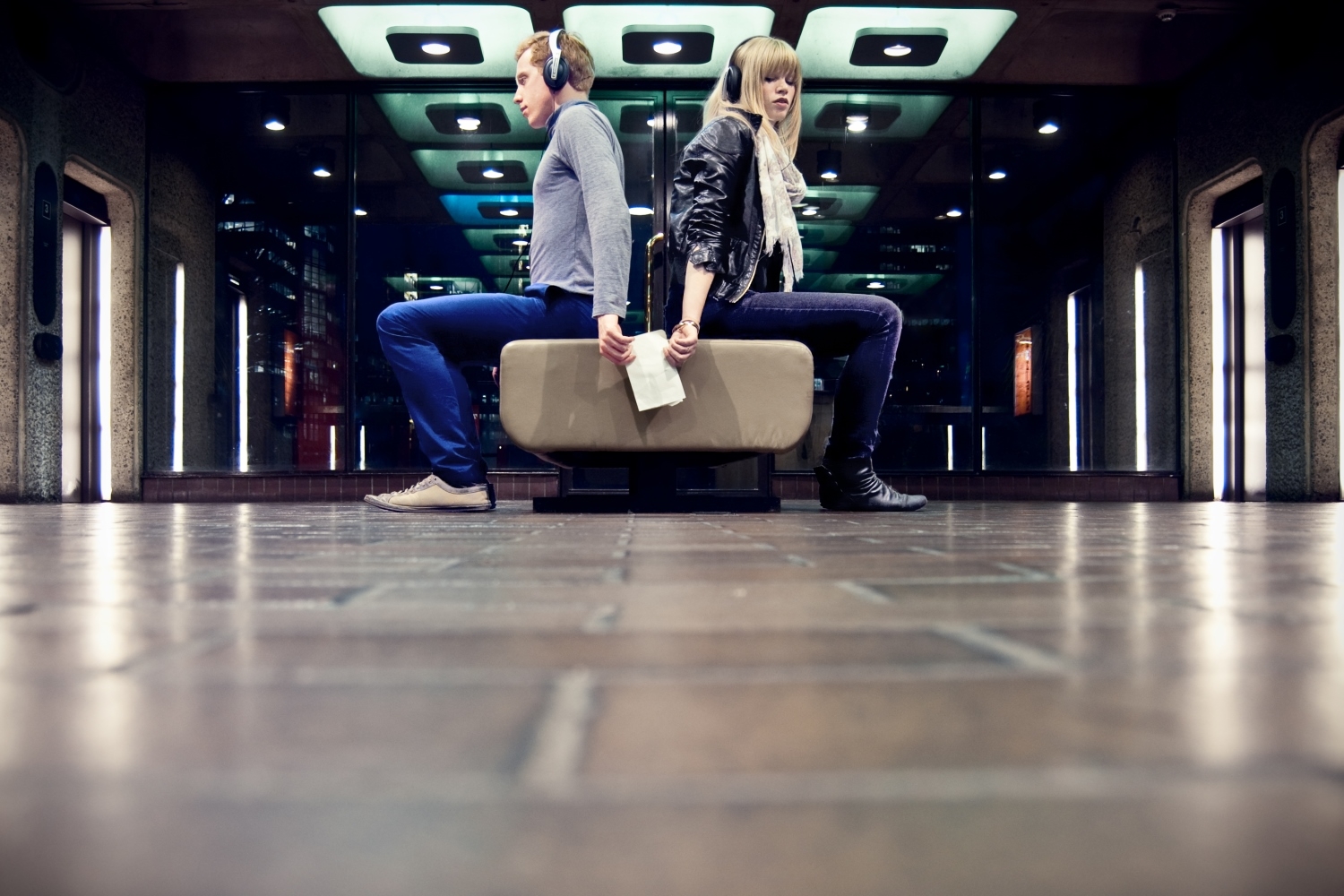 The company's immersive journey began in 2009 with Would Like to Meet at the Southwark Playhouse, followed by a sell-out run of at the Barbican, a production connecting six participants on six different journeys that interweave along the way.
The site-specific production made use of all the corridors, cafés, bars and even toilets of the venue, leading participants by a voice heard through a pair of headphones (something that has become an essential prop in their work).
The story took the audience through a series of encounters both with performers and other participants, never knowing whether those they met were part of the show or not.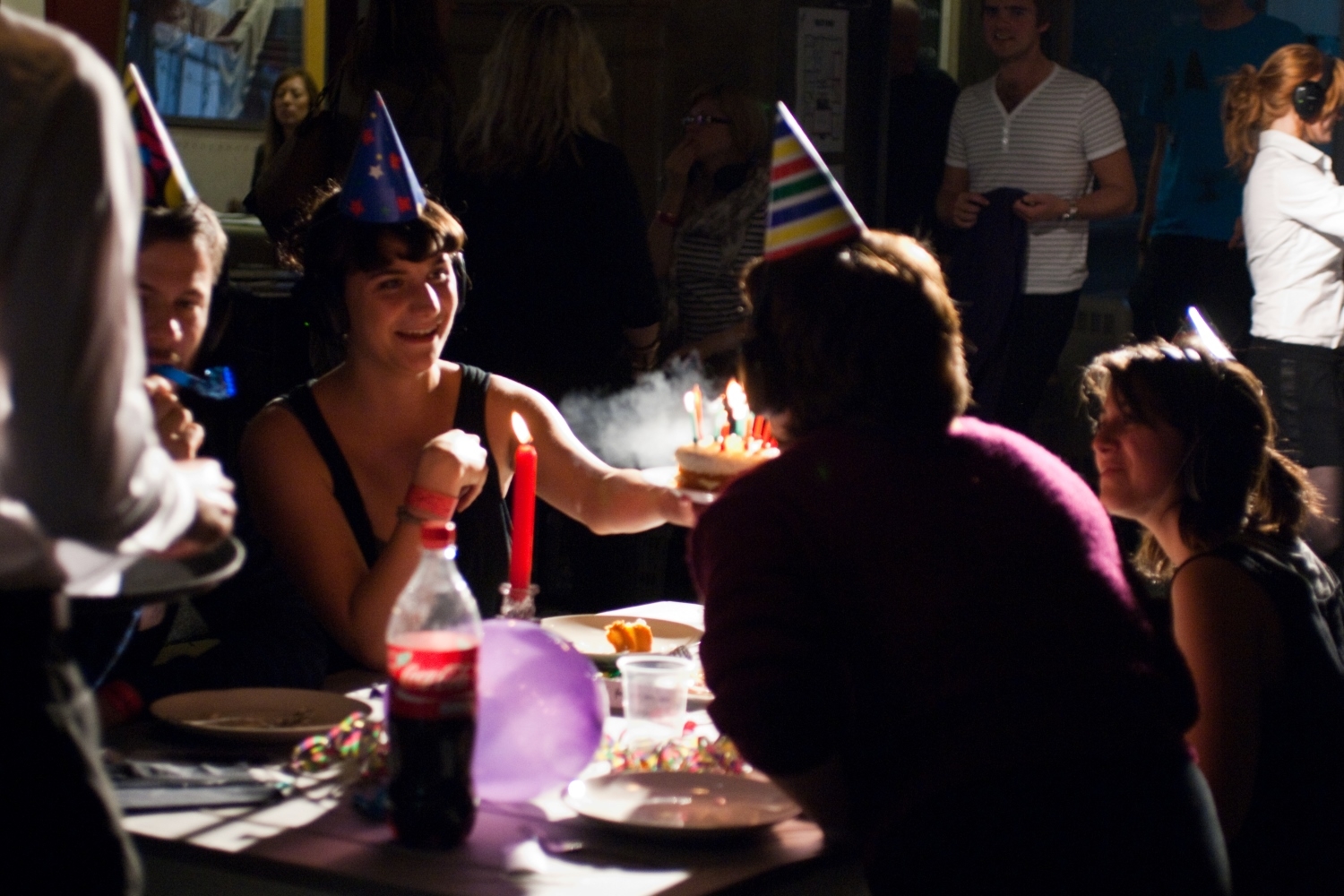 They went on to take this idea of audience responsibility further in They Vote With their Feet , where two groups decide the fate of their own tea party, challenging their own decisions and presenting the question 'is the grass always greener on the other side?'.
The Time Out enlisted audience members onto a fictional water polo team, gearing them up for 'the big game' in a make-shift locker room. The exhilarating show enjoyed rave reviews with sell-out runs at Forest Fringe, Cambridge Junction, Tate Britain and the Barbican Centre.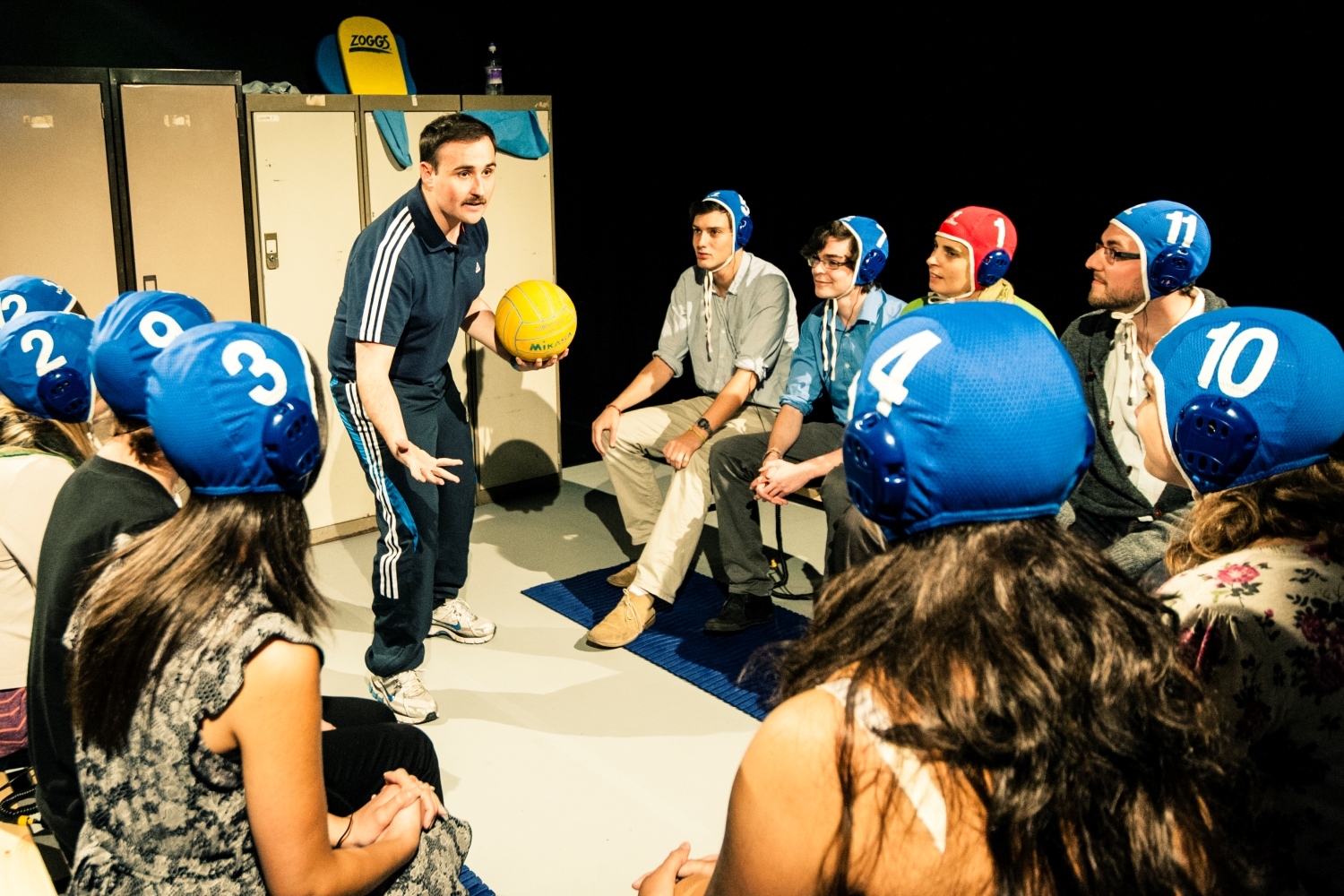 2012's You'll See Me (Sailing in Antarctica) set on the roof of the National Theatre, took the company's exciting immersive experiences to new heights (quite literally).
Described as a 'gently profound' and 'strangely moving' by Time Out, this incredible performance used this breathtaking setting to explore the way we see things, uniting a group of 19 strangers around one circular table.
The group, directed through a voice in their head (or rather commands transmitted through a headset), were encouraged to delve into their past and future, sharing some philosophical truths that were intended to go no further than the confines of the show.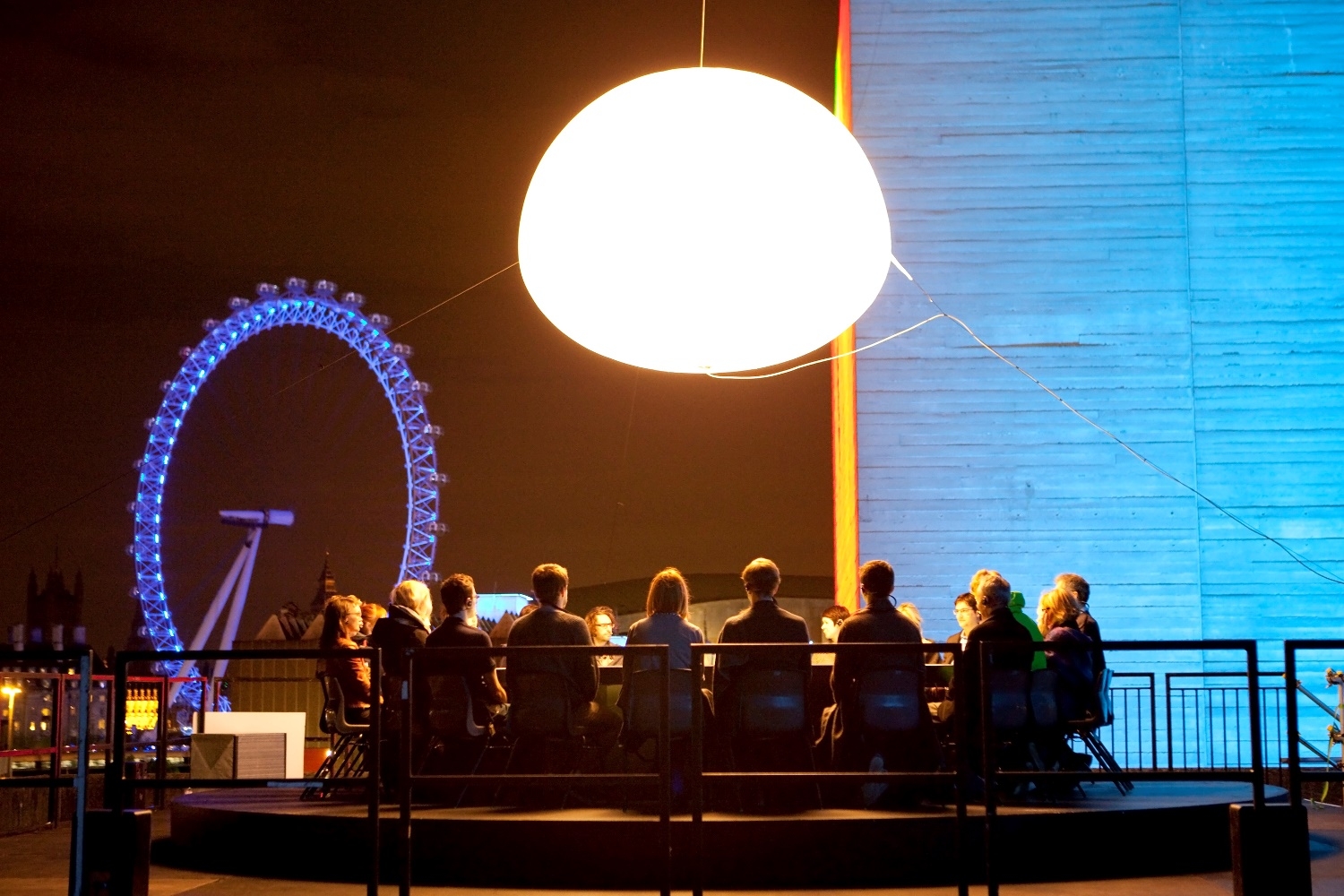 This bold and ambitious work has culminated in the creation of their brand new show mountaineering at the Roundhouse in February 2015, which will explore the obstacles we all face in our lives. Like all non zero one productions the show will rely on the audience to complete the work – this is one of the only genuine audience experiences where no two shows are ever the same.
We hope you'll enjoy experiencing your own unique, eye opening journey with non zero one when they join us this February.