Musical progression in Enfield… and beyond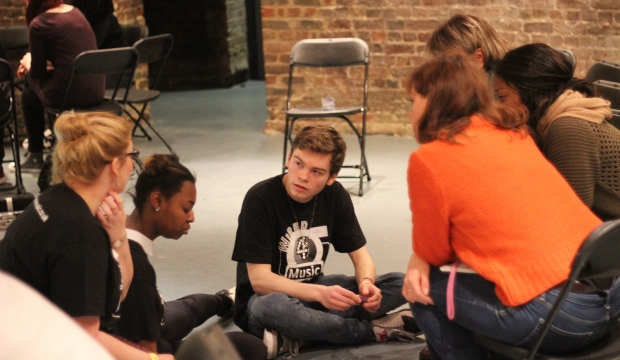 Adem Holness reflects on our recent youth consultation on musical progression, produced by Roundhouse Associate Bridge with Wired4Music and hosted by Sound Connections.
When I'd first heard about the consultation on Musical Progression in Enfield, I knew straight away I had to be involved.
Being a young musician living and working in Enfield, a Wired4Music ambassador, a member of the Roundhouse's Youth Advisory Board and soon-to-be trustee, it seemed like the perfect fit.
What quickly became clear is that Enfield has a fantastic range of opportunities that springboard young people into music. Dedicated warriors like Mark Riley at The Red Room and Kim Hember at the Enfield Music Service both ensure all young people in the borough have access to practicing music.
Yet as someone laying the foundations of a career in music through a series of different adventures, the idea of progression still seems somewhat odd. As outlined in the Wired4Music manifesto, we young musicians frequently find ourselves questioning where exactly we are supposed to end up.
Short of auditioning for television talent shows, starting a successful career in music can often feel like searching for a secret path in some forbidden forest.
As an emerging artist-practitioner I have learnt that growing my networks is fundamental in my own success. Without the support of organisations like the Roundhouse and Sound Connections, producing my band's debut release and immersive live music experience (which will be culminating at the Roundhouse in 2015) would otherwise be insurmountable.
It's clear, by way of this consultation, that there is an initiative to continue growing networks across sectors and establishments. My own work demonstrates how imperative these pathways are in order to demystify routes to success for young people.