Our Top Tracks from Six Years of 30/30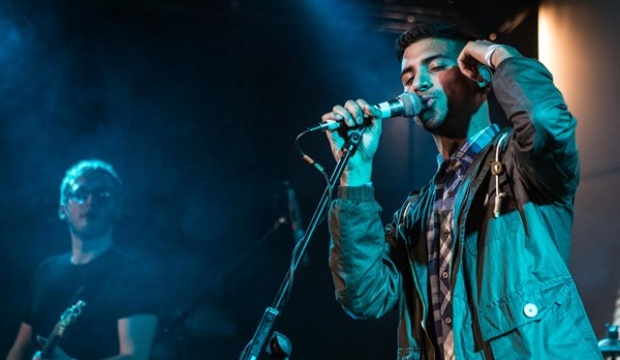 This November we'll be celebrating the sixth anniversary of 30/30, our groundbreaking music event that offers unsigned artists aged 16-25 the opportunity to work with a top producer to record a track which will then feature on our annual 30/30 album.
We've had a listen back through our 30/30 albums from the past six years and picked out a few of our favourite tracks from the talented unsigned acts…
Cynikal
Hip-hop artist Cynikal first crossed our radar in 2009 when he applied to take part in 30/30. He's since become one of our Resident Artists, playing at numerous Roundhouse events as well as bagging gigs at major festivals like T in the Park.
Maverick Sabre
You're probably already familiar with the unique, soulful vocals of Maverick Sabre.
The Hackney-born singer-songwriter took part in 30/30 back in 2009 before going on to reach number two in the UK charts with his debut album Lonely are the Brave.
Sarah Leo
The Brilliant Sarah Leo recorded this great grunge-pop track with Joe Fields who has mixed for indie-pop favourites Mystery Jets and Amy MacDonald. He'll be back to work with this year's 30/30 on-takes.
Laekyn
Manchester-based Laekyn recorded their track Slow Down on last year's 30/30 project, mixing spacious melodies, minimal electronica, ethereal vocals and dense textures.
The four-piece band went on to perform at our festival of emerging music, Roundhouse Rising 2014.
Waylayers
Critically acclaimed synth-pop trio Waylayers recorded with us in 2011 and have since caused quite a stir on the alternative music scene, playing at the famous South by Southwest festival and receiving radio support from new music gurus Steve Lamacq of BBC 6 Music and XFM's John Kennedy.
Rayon Nelson
Soulful singer-songwriter Rayon Nelson worked with Nigel Glasgow during 30/30 2013, recording this beautiful track My Heart is Yours.
Producer Nigel Glasgow has worked with the likes of Wretch 32, Diplo and Toddla T and will return to work with some of this year's 30/30 artists.
Tempting Rosie
Ska/Reggae seven-piece Tempting Rosie recorded in 2011 with established producer/songwriter Spider Johnson who will be back to work with this year's unsigned artists.
Tempting Rosie have since performed at venues and festivals across the UK including our very own Camden Beach where they had the whole place skanking.
Fancy joining the ranks of Maverick Sabre and Waylayers by taking part in 30/30? Submit your track by 1 October for the chance to work with a top producer to record your work.