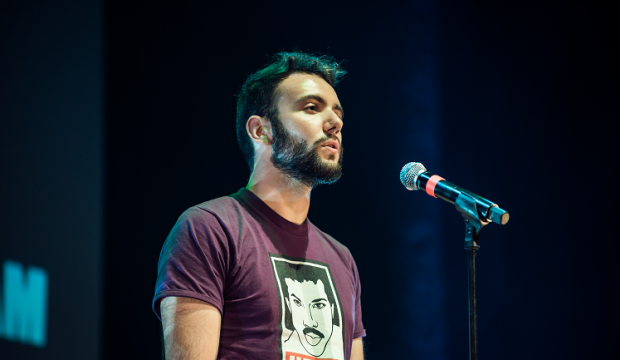 This September, we're launching Wax Lyrical, a 6 week performance project for 16-25s not in education, employment or training. Participants will work with performer Kat Francois to develop their writing and create poetry, lyrics and stories, and with musicians and film makers who will help to bring these words to life on stage at the Roundhouse in November.
So what performance styles will the project cover?
That will depend on the different skills and interests of the participants and what they create as a group – however here are just a few examples of writers and performers telling their honest and powerful stories in their own unique way.
You could call it poetry, spoken word, rap or storytelling, but regardless, each of them has their own voice and has something to say. Wax Lyrical will explore similar ground…
George The Poet- 'My City'
Kate Tempest- 'Pennies'
Polarbear- 'Jessica'
Wax Lyrical is recruiting across September and will take place from Oct-Nov 2014.
Find out more
.