Eliza Doolittle talks music, Camden Beach and why she supports the Roundhouse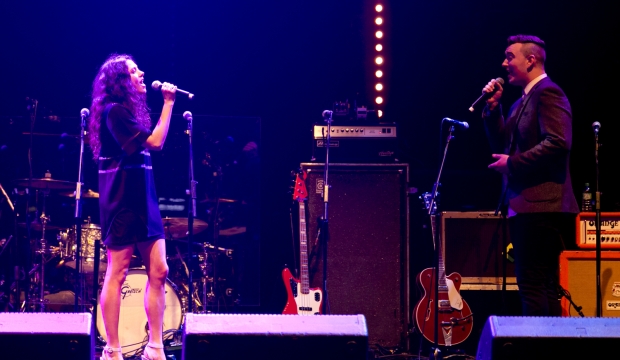 In the lead up to Camden Beach Opening Party, ambassador Eliza Doolittle explains why she's supporting the Roundhouse.
I've performed at some interesting and quirky places – but DJing on Camden Beach has got to be one of the quirkiest! I've lived here my whole life and I've never seen a single grain of sand anywhere…so pretty excited :)
I'll be playing my favourite jams at the opening party on Friday 25 July along with Hannah Holland and Lliana Bird. It's going to be an event full to the brim with good food, good music, cocktails and surprises; most importantly raising vital funds for the Roundhouse's charitable work with young people.
Starting out as a singer or a musician is exciting but hard. At the Roundhouse, young artists – whoever they are and wherever they're from – are given all they need to develop and grow into the artists they want to be. That's why I'm so proud to be a Roundhouse Ambassador. Young artists get access to equipment, space, mentoring and performance opportunities. So if you're aged 11-25 and curious about the arts, get down to the Roundhouse and get involved.
On the night you'll also get to see performances from their home grown talent pool like Cynikal, Tempting Rosie and the Roundhouse Brass Ensemble.
A great venue deserves great supporters like you – so if you're up for a night out make sure you book your tickets and join me on the beach.
Love Eliza x
---
Find out more about our Roundhouse Ambassadors and how you can help support our work.