Roundhouse DJ plays to Miley Cyrus crowd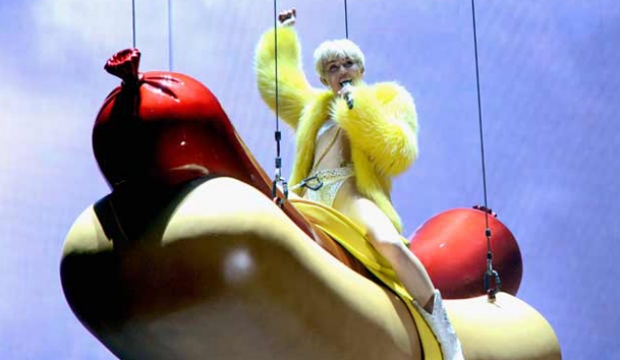 We first came across Billy Clark as a DJ on our very own Roundhouse Radio – he wowed us with his skills and we invited him to join our official studios talent pool.
Since then he's DJ-d at Roundhouse staff events, played numerous sets at Made Bar & Kitchen and performed in front of a celebrity packed audience at Fuerzabruta. And we're not the only one to value his talents – he's also bagged a resident DJ slot at Grouchos, played at the Great Escape and has a regular presence at BarFly.
So, we were excited, but not all together surprised, to hear that he'd been selected by none other than Miley Cyrus herself to support on her Bangerz Arena Tour in Birmingham last week – playing to a crowd of over 12000!
What an amazing and deserved opportunity – a testament to Billy's hard work and dedication that's got him to this point. We can't wait to see how his DJ career develops and continue to support him in that route.
We caught up with him the day before the show:
I'm really excited about playing before Miley, it's completely different to what I've ever done and I'm really looking forward to playing to that many people in an arena! It's going to be one massive party!
You can check out Billy's radio show on Roundhouse Radio
Find out more about our talented studio artists and how you can book them for events.
Or if you are aged 14-18 and fancy picking up DJ skills of your own try out a DJ Drop In session.
Image: Elle.com