Girls Who Read Honoured by the Webby Awards
Girls Who Read, a short film supported by our Online Film Fund has been made an Official Honouree in two categories in this year's Webby Awards.
The film, written and performed by Mark Grist and directed by Guy Larsen, was made one of ten honourees in the categories for Viral Video and Best Individual Performance.
For those who don't know, the Webby Awards is the leading international award honouring excellence on the internet. Established in 1996, The Webbys is presented by the International Academy of Digital Arts and Sciences — a judging body including leading web experts, luminaries, visionaries and creative celebrities. Official Honourees are acknowledged alongside nominees in each category.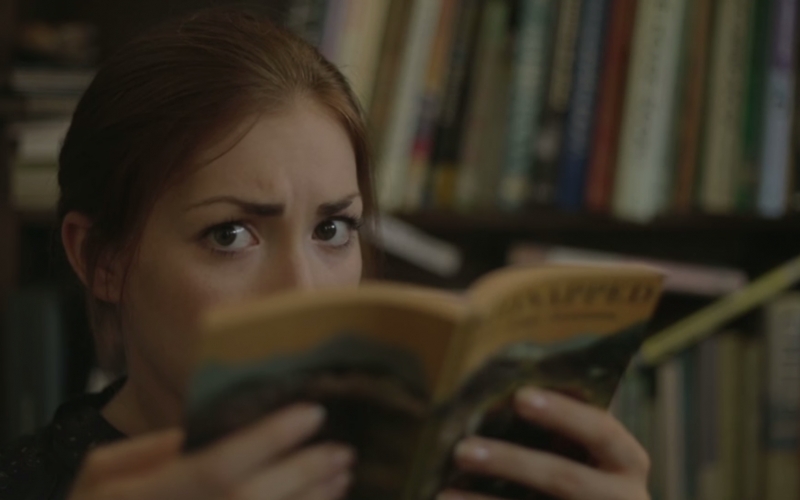 Girls Who Read was a viral hit in November receiving coverage on Buzzfeed and the Huffington Post. It has since received over 3 million views on YouTube.
Needless to say we're a bit chuffed to be held in such good company and thrilled for everyone involved in the creation of the film.
Established in 2009, our annual Online Film Fund was created with support from the Ex Animo Foundation to champion the next generation of film-making talent. Each year, successful candidates are given a budget of £400 to fund their film plus mentoring from industry professionals.
If you fancy yourself as a filmmaker then new dates for Online Film Fund applications will be announced this summer. Keep up with similar opportunities for young creatives and register for email updates.
Or if you want to catch up on all the films created over the last five years then check out our YouTube playlist of funded films.
And for those who'd like to see Mark Grist in person, you'll be delighted to know he'll be bringing his new show Rogue Teacher to our Studio Theatre this May.