CircusFest 2014: Escape the Mundane
What do you think of when someone says the circus to you? Clowns, elephants and bearded ladies? Well think again – circus is for everyone and as our video shows it's infiltrating even the most ordinary places across London.
We all need an escape from the mundane and that you'll be getting at this year's CircusFest!
Behind the scenes:
An escape from the mundane is precisely what we got when we signed up to become Roundhouse Street Team members.
The Roundhouse had a call out for creative young people aged 18-25 to form a team and take part in promoting CircusFest. We were put in charge of coming up with a concept for a promotional video campaign for the 2014 festival, alongside extra social media content to whet the public's appetites. We utilised our skills, whether that was organisation or photography, to rise to the task, culminating in great teamwork. Working with performers Circus Geeks who will be bringing their latest show Beta Testing to CircusFest and Impact Ideas we developed a product we could all be proud of.
So expect the unexpected from our video. The everyday becomes something exciting and out of the ordinary and CircusFest and the Street Team are bringing you a visual experience like none other.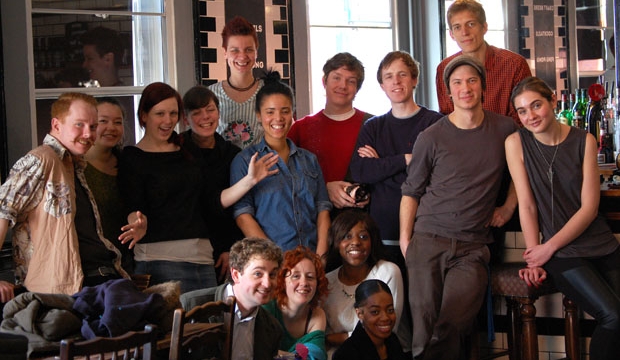 Street Team 2014 © Lyn Connolly, Street Team Member
And whether you like the traditional side of the circus, or you prefer something a bit more unusual, everything you could want is at CircusFest2014.