Our Associate Artists are partners in fulfilling the Roundhouse's artistic vision.
We support the development of their creative practice by commissioning them to develop, produce or curate work specifically for the Roundhouse. We also offer young people the chance to work with our Associate Artists through our programme of creative projects.
The Roundhouse's best distinction is that it not only enabled me to become a performer, but also encouraged me to develop and carve out a career for myself in the arts.
The Roundhouse has been a platform for many magic musical moments. It's also a hub for a lot of young people using and bending technology to come up with new magic formulas so it's a great place to be based for my next phase of exploration.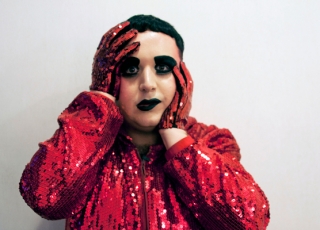 Scottee's relationship with the Roundhouse began as a young artist on the Creative Programme, taking part in music and performing arts projects. 2011–2012 saw the Roundhouse commission a brand new show from Scottee called Camp, as part of Circusfest 2012.
Now a pioneer of the London cabaret scene, Time Out's Performer of the Year has since gone on to develop and perform numerous shows at the Roundhouse including Variety Variety! TV Christmas Special, Camp! On the Estate, Camp! As Christmas, Palava!, Camp! (Live) and two runs of the Total Theatre Award-winning The Worst of Scottee.
Scottee regularly works with young creatives on various performing arts projects at the Roundhouse and is also a regular contributor for BBC Radio 4's Loose Ends, Huffington Post and i-D magazine.
Read Less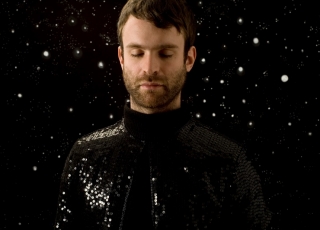 Tim Exile is known as an audio maverick and technical genius. In addition to releases on the world-renowned Warp and Planet Mu record labels, his experiments in electronic sound have seen him collaborating with evolutionary biologist Richard Dawkins, improvising presentations at TedxCERN and performing as Mostly Robot with Jamie Lidell.
A classically-trained violinist, Tim has also performed live with the Heritage Orchestra, and solo performances with his self-designed Flow Machine instrument have taken him around the world.
In 2014 Tim Exile was involved in quite a few events and performances at the Roundhouse, collaborating with young people in Roundhouse Choir, playing at Imogen Heap's Reverb festival and Roundhouse Rising and producing emerging band Rive for the 30/30 artist development programme.
Read Less