Next Generation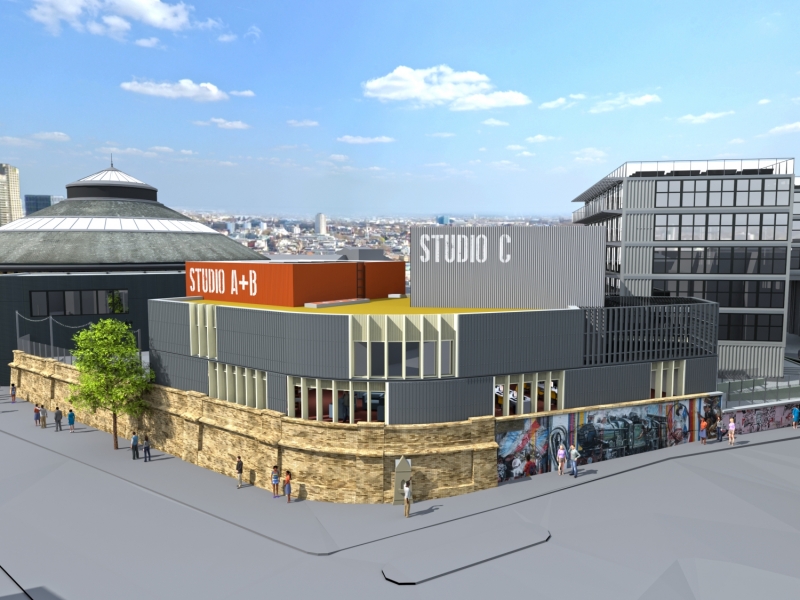 Jobs in the creative industries are set to grow by 1 million by 2030. And we want our diverse community of young creatives to be at the heart of this growth.
We believe everyone should have the same opportunity to enter into the UK's most exciting industry, no matter what their background. This is why we're building a new Centre for Creative and Digital Entrepreneurs as part of our Next Generation Campaign. The campus will allow us to work with young people up to the age of 30 so we can support the next generation of record label owners, film producers and tech innovators to achieve their dreams. Through desk space, mentors and networking we'll help young people build their future in the creative industry.
Our nation's future will be built at the nexus of artistic creativity and technical capability. So the iconic Roundhouse's ambitious expansion plan is fantastic and will help new talent break through in our booming creative and digital industries. This work will transform thousands of young people's lives, giving them an incredible opportunity to grow as entrepreneurs and increase diversity within the sectors. I look forward to hearing many success stories from this plan in the future.
We have planning permission to build this new campus but to achieve this vision we need to raise £15million – we already have £10 million. If you're interested in hearing more or want to get involved, please email Marnie Middlemiss at the Roundhouse.
The Paul Hamlyn Roundhouse Studios will still offer young people, aged 11-25, incredible creative opportunities, from projects to rehearsal space.
Thank you to the Norman Trust for the gift of land, valued at £5million, and we have received support from the Paul Hamlyn Foundation, CHK Charities Ltd, Cockayne Foundation, Garfield Weston Foundation and the Foyle Foundation, as well as many generous donations from individuals.
To find out more about the Next Generation Campaign and how you can invest in its success please contact:
Marnie Middlemiss, Head of Major Giving & Trusts
e. marnie.middlemiss@roundhouse.org.uk
t. 020 7424 6777