The Nicola Thorold Fund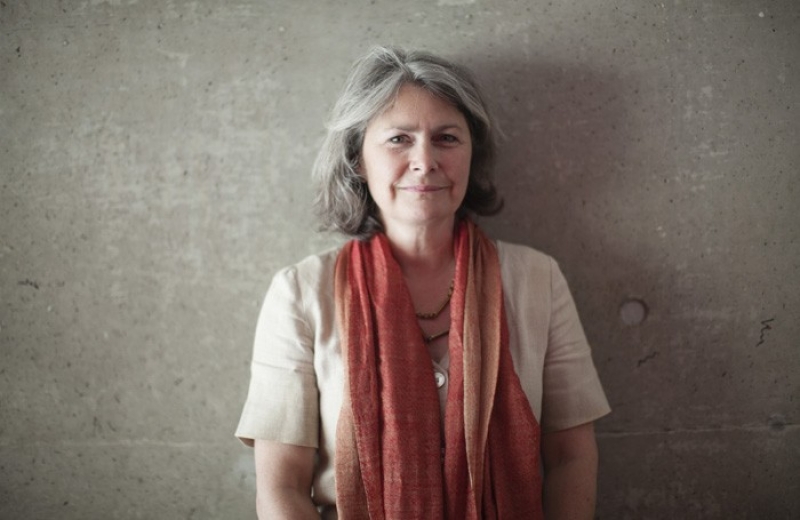 Nicola was part of the team at the Roundhouse for eight years, first as a consultant and then as Executive Producer. Nicola loved the arts and championed the transformation of young people's lives through creativity. She believed passionately in providing opportunities for all people to experience and to participate in the arts. She loved people and we loved her. She achieved many great things in her career and was awarded an OBE for her service to the arts in June 2016.
The fund was set up on behalf of Nicola's family – Paddy, Martha and Joe. They have asked friends, family and colleagues of Nicola to make a donation to the Roundhouse, which will enable Nicola's wonderful legacy to flourish. The donations we have received, and continue to receive, have been invested into an endowment. In her memory, we have dedicated a Roundhouse Pillar to her with a beautiful brass plaque. Nicola will always be a pillar of strength to the Roundhouse.
Nicola had a very special gift for mentoring and coaching people. Therefore each year, from the investment funds, we will award Nicola Thorold Fellowships to a number of young people who are seeking to develop their professional careers in the creative industries. They will each receive special mentoring and coaching both from team members at the Roundhouse and also from leaders in the arts, many of whom Nicola will have worked with.
In 2018, we welcomed Scott Barnett, Erica McKoy and Suhaiymah Manzoor-Khan as our inaugural Nicola Thorold Fellows. We are delighted to announce Rachel Santa Cruz and Tatum Swithenbank are our new Nicola Thorold Fellows. Here are some words from them:
My name is Rachel Santa Cruz and I'm a young creative working in PR who has been involved in Roundhouse projects since I was a teenager. I am determined to develop my skills in creative writing, a passion I've held for years both professionally and personally. I have been self-publishing fiction online for a few years and have amassed a small following of readers who have encouraged me to pursue print publication. This incredibly generous bursary will go to advanced creative writing courses, professional writing software used by published authors and a new personal computer. I am indebted to the Roundhouse for supporting my endeavours for years, and to Nicola Thorold for the opportunity to turn a passion project into a profession. Rachel Santa Cruz
My name is Tatum Swithenbank, I'm a disabled working class creative pioneering for equality and Diversity within society and the arts. I have struggled to complete work without resources, The Nicola Thorold Bursary is such an amazing opportunity for me to purchase a laptop and microphone to make my audio documentaries. I will also be able to take a British Sign Language course so I can broaden my accessibility work. Tatum Swithenbank
We still welcome donations in memory of Nicola and to help this Fellowship programme grow for years to come. Paddy has also published a book about the love he and Nicola shared A Moment of Grace is available here.
Make a donation